Meghan Markle Gave Prince Harry An Ultimatum After News Broke Of Their Relationship: Release A Statement Or 'I'm Going To Break Up With You'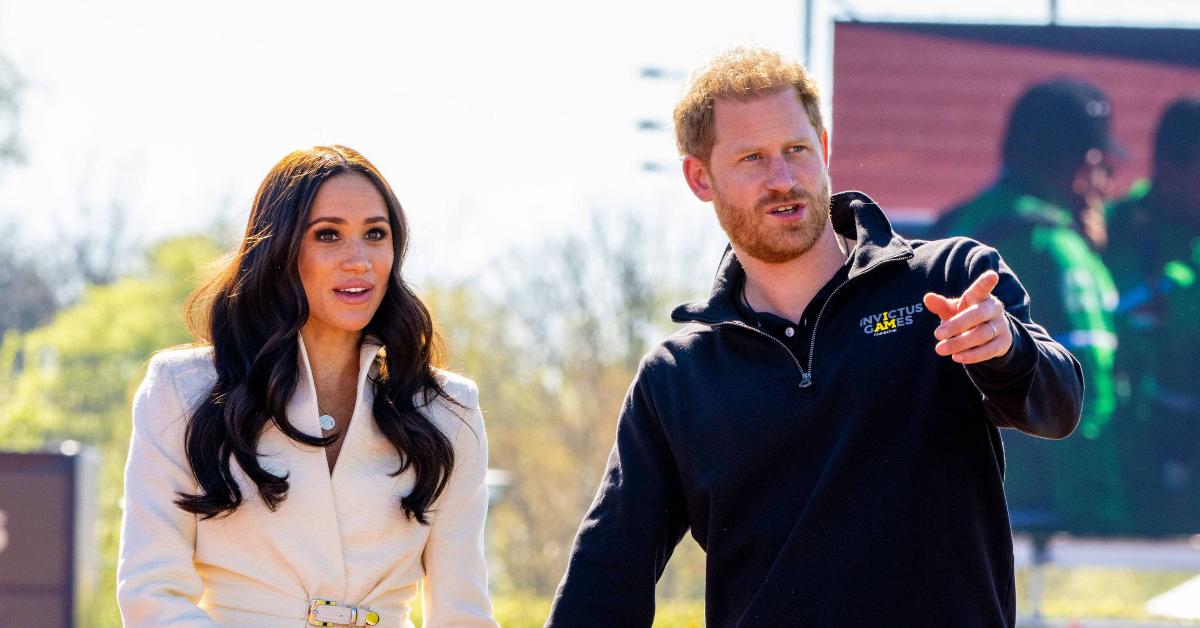 Cracking that whip! Meghan Markle gave Prince Harry an ultimatum before they could forward with their relationship, Valentine Low's new book Courtiers: The Hidden Power Behind the Crown claims.
After news broke that Harry, 38, and Meghan, 41, were officially an item, she had very specific instructions.
"She was saying, 'If you don't put out a statement confirming I'm your girlfriend, I'm going to break up with you,'" a source said, according to the tome.
Article continues below advertisement
"He was freaking out, saying, 'She's going to dump me,'" the insider said of Harry.
Low reported that Kensington Palace communications secretary Jason Knauf released a statement, "confirming that Meghan was his girlfriend and condemning the racist and sexist undertones of some of the media coverage."
Even though the Suits star wanted everyone to know she and Harry were together, it was tough for her to deal with the criticism.
"There's a misconception that because I worked in the entertainment industry this is something I'd be familiar with," the mom-of-two said. "I've never been part of tabloid culture or pop culture. I lived a relatively quiet life. That was a really stark [change.]"
"I think we were hit so hard at the beginning I made the choice not to read anything…we focused all our energies on nurturing our relationship and on us," she continued.
Article continues below advertisement
The former actress also thought she would have a lot of power by being part of the royal family.
"I think Meghan thought she was going to be the Beyoncé of the U.K.," a former palace insider said.
"Being part of the royal family would give her that kudos," the insider continued. "Whereas what she discovered was that there were so many rules that were so ridiculous that she couldn't even do the things that she could do as a private individual, which is tough."
Article continues below advertisement