Prince Philip Once Said Prince Harry Left The Royal Family 'For The Sake Of His Marriage To An American Divorcee'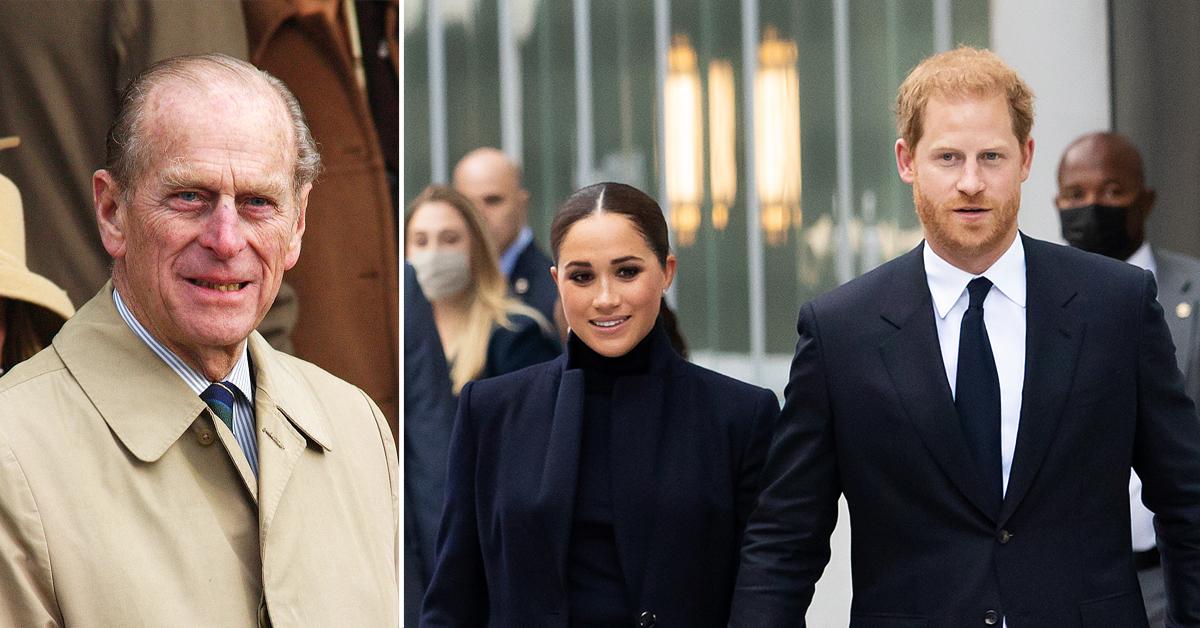 When Prince Harry and Meghan Markle announced they were leaving the royal family in 2020, it's safe to say everyone was shocked by the decision, including their own brood.
Article continues below advertisement
Prince Philip, who died in April at 99 years old, even compared the former actress, 40, to Wallis Simpson, a woman who made her husband, King Edward VIII, give up the throne so that they could be together.
Article continues below advertisement
"For Philip, whose entire existence has been based on a devotion to duty, it appeared that his grandson had abdicated his for the sake of his marriage to an American divorcee in much the same way as Edward VIII gave up his crown to marry Wallis Simpson in 1936," Ingrid Seward wrote in Prince Philip Revealed.
King Edward VIII abdicated on December 11, 1936, and lived in exile in France with Simpson.
Article continues below advertisement
"As far as he was concerned, [Edward] could not live without her and could not see that she might not be able to live with the consequences of his single-mindedness," royal biographer Anna Pasternak wrote in American Duchess: The Real Wallis Simpson. "Being blamed in perpetuity for stealing a beloved, popular king from his throne and almost destroying the British monarchy would prove to be a lifelong annihilating burden that Wallis was forced to bear."
While speaking to James Corden this year, Harry, 37, gave more context as to why he needed to get out of the U.K. for good.
"It was never walking away," he stated. "It was stepping back rather than stepping down."
Article continues below advertisement
"It was a really difficult environment as I think a lot of people saw. We all know what the British press can be like. It was destroying my mental health," he confessed. "This is toxic, so I did what any husband and what any father would do which is, 'I need to get my family out of here,' but we never walked away."