Adopt An Heir?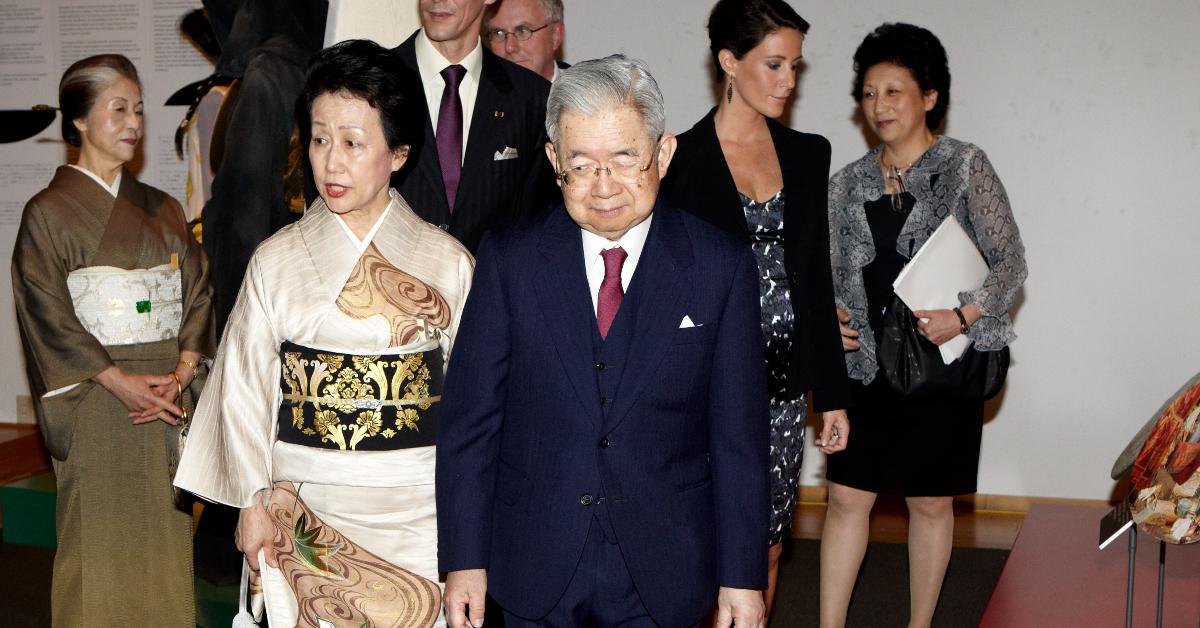 In August, I reported that the Japanese are refusing to allow women to ascend to their throne, despite public opinion and a lack of male heirs.
Now, the stubborn Government is reportedly considering a radical solution — allowing an elderly Prince to adopt a distant male relative.
Article continues below advertisement
The plan is for Prince Hitachi, the 85 year-old uncle of Emperor Naruhito, to choose a "son" from one of 11 families who share an ancestor with the Imperial family, which dates back 600 years.
Article continues below advertisement
Hitachi and his wife, Hanako, 81, have no children, but the idea would give them a role in reinvigorating the family with vintage royal blood.
It sounds crazy, but it's one of several options being considered by the increasingly desperate dynasty.
Under Japanese law, only males descended from a male Emperor can accede to the throne.
Emperor Naruhito, 61, and his wife, Masako, 57, have one daughter, Princess Aiko, who was born in 2001.
Despite fertility treatment, the couple has not been able to produce a son.
The wife of Naruhito's younger brother, Crown Prince Fumihito, 55, gave birth to a boy, Hisahito, who is now 14.
But the fear is that without new boys on the block, the ancient Chrysanthemum throne could wither and die.
Article continues below advertisement
Meanwhile, Princess Mako, a niece of the Emperor, has reportedly turned down a $1.2 million handout from the Government and shunned traditional royal ceremonies as she prepares to marry her boyfriend, Kei Komuro, later in the year.
Mako, 29 year-old daughter of the Emperor's younger brother Prince Fumihito, is said to be upset at rumors law student Kei, also 29, is motivated by money.
The Princess will be the first in modern times to forgo formal Shinto betrothal ceremonies — and to live abroad as the couple are moving to the U.S.
And the British royals thought they had problems!