Sarah Ferguson May Need To Answer Questions About Prince Andrew's Whereabouts Amid Sexual Assault Scandal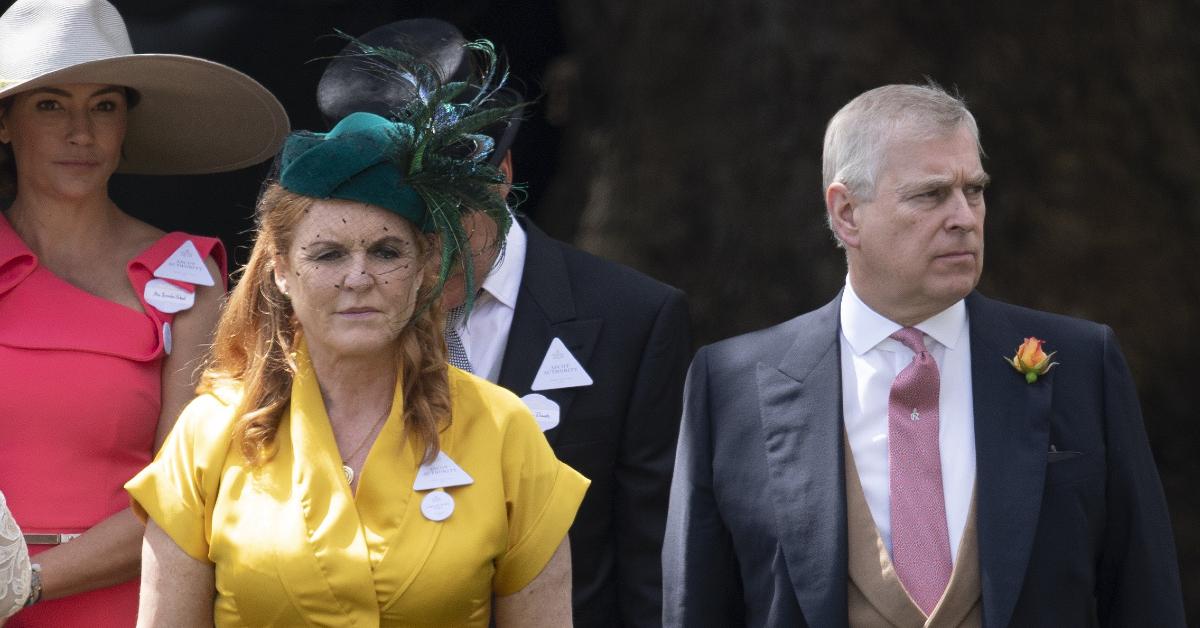 Sarah Ferguson may be asked to answer questions about where Prince Andrew was in 2001. It's been claimed that Andrew was spotted partying with Virginia Roberts — who is suing Andrew for allegedly raping her when she was 17 years old — at a London nightclub at the time, but the royal said he took Princess Beatrice to a party at Pizza Express.
Article continues below advertisement
"That couldn't have happened because the date being suggested — the 10th of March — I was at home with the children," he said. "I'd taken Beatrice to a Pizza Express in Woking for a party at about 4 or 5 in the afternoon. And then because the Duchess was away, we have a simple rule in the family that when one is away the other is there."
Article continues below advertisement
"They're going to ask for a kitchen sink," New York federal prosecutor Bradley Simon said as to what Andrew can expect. "They're going to seek every correspondence, phone logs, emails, diaries. They're going to go after people who were with him."
Article continues below advertisement
In the documents, which were obtained by The Royal Observer, Roberts claims that the royal "sexually abused Plaintiff in Epstein's New York mansion in this District."
Article continues below advertisement
"On another occasion, Prince Andrew sexually abused Plaintiff on Epstein's private island in the U.S. Virgin Islands, Little St. James," the documents state. "During each of the aforementioned incidents, Plaintiff was compelled by express or implied threats by Epstein, Maxwell, and/or Prince Andrew to engage in sexual acts with Prince Andrew, and feared death or physical injury to herself or another and other repercussions for disobeying Epstein, Maxwell, and Prince Andrew due to their powerful connections, wealth, and authority."
Prince Andrew has denied any wrongdoing, and Ferguson has constantly stuck up for her ex. "Whatever challenges he has, I will stand firm to the co-parenters that we are together ... I believe that he's a kind, good man, and he's been a fabulous father to the girls," the mom-of-two said.