Will Prince Harry Attend Camilla's Coronation If It's At Westminster Abbey?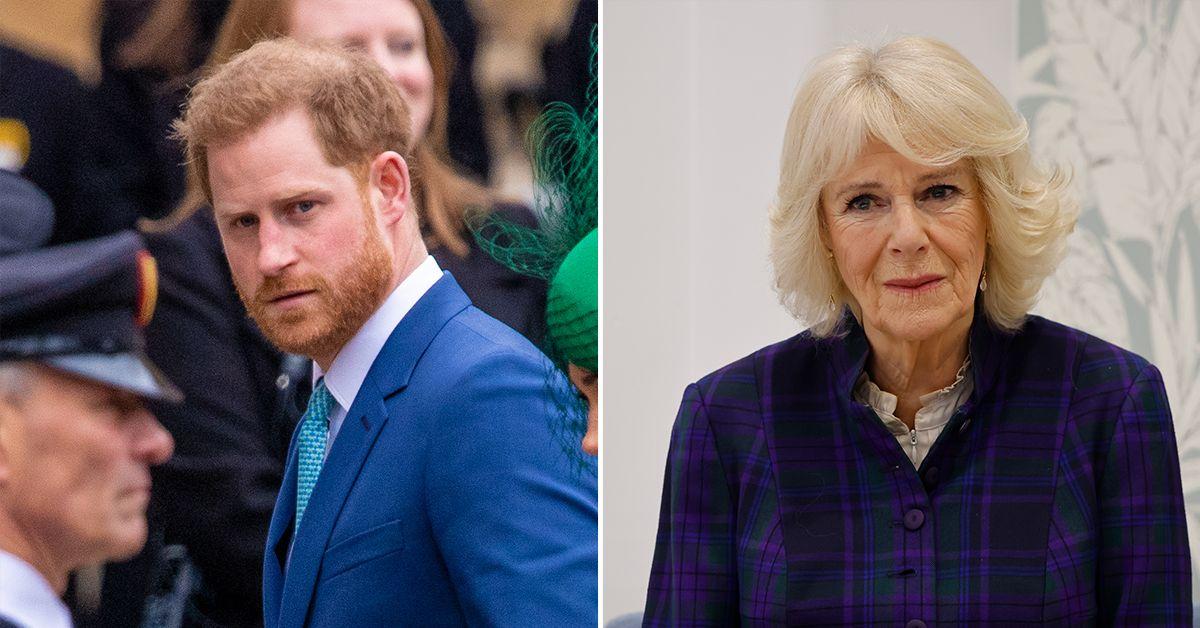 It looks like Prince Harry might not make it to Camilla's coronation if it takes place at Westminster Abbey, Private Eye reported.
According to the outlet, since Princess Diana's coffin is there, it would be too emotional for him to be at the service.
Article continues below advertisement
In February, Queen Elizabeth made the big announcement. "I remain eternally grateful for, and humbled by, the loyalty and affection that you continue to give me," the 95-year-old said in a statement. "And when, in the fullness of time, my son Charles becomes King, I know you will give him and his wife Camilla the same support that you have given me. And it is my sincere wish that, when that time comes, Camilla will be known as Queen Consort as she continues her own loyal service."
Article continues below advertisement
Following the news, Prince Charles made a statement of his own about his wife. "On this historic day, my wife and I join you all in congratulating Her Majesty The Queen on the remarkable achievement of serving this nation, the realms and Commonwealth for seventy years," he began. "The Queen's devotion to the welfare of all her people inspires still greater admiration with each passing year."
But it's believed that Prince Harry is upset about Camilla's new title. "It'll be like a red rag to a bull for Harry – he'll be angry. While I don't think he has disdain for Camilla as a person, I think it'll rile him and he'll feel betrayed that she'll now be Queen when that should have been his mother. He'll be livid," Paul Burrell, Diana's former butler, told Closer magazine. "Even though he and Meghan met the news with silence, I think he'll really have something to say about this and it'll rehash a lot of childhood trauma."
Burrell also believes Harry may not hold back about his stepmother in his upcoming memoir, which is due out later this year.
"I think this recent news will have rehashed old feelings and brought back unhappy memories and childhood trauma. And it's likely that it'll be in his book. I really think Harry will tell the world what he thinks and feels about Camilla, and the divorce scandal, as that hit him extremely hard," he shared.