Kate Middleton Might Be 'Involved' In Meghan Markle's 40x40 Initiative In 'Some Capacity,' Expert Says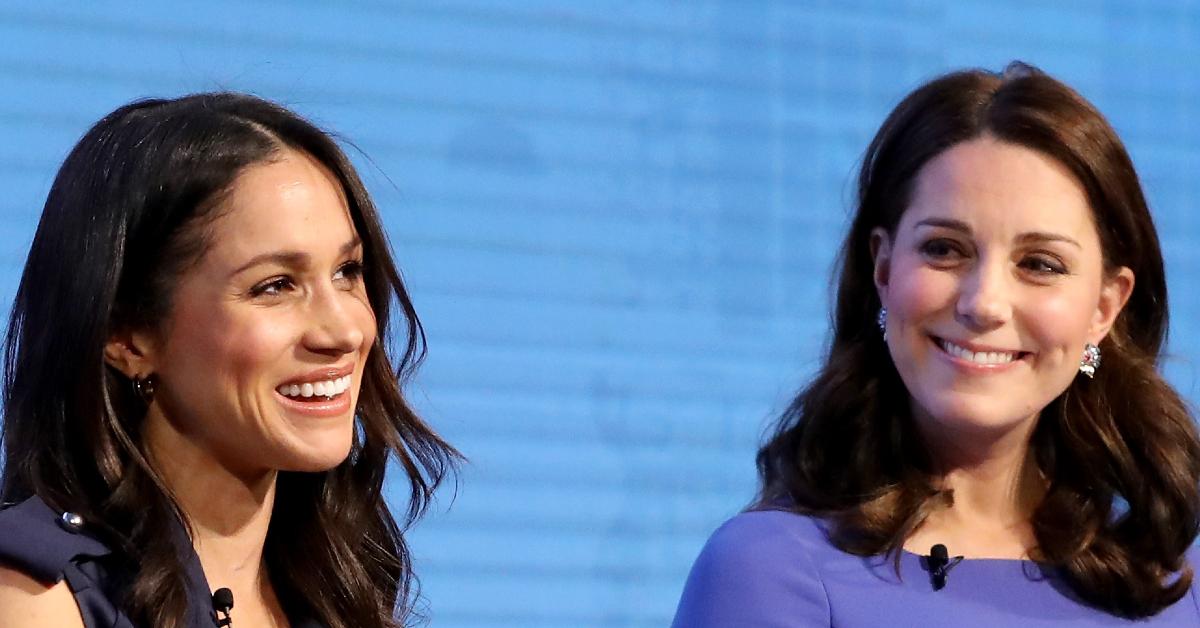 In honor of Meghan Markle's 40th birthday, the Duchess of Sussex announced an exciting new initiative where she would be asking her celeb pals to just donate 40 minutes of their time to mentor a woman who wants to get into the workforce.
Article continues below advertisement
While Kerry Washington, Priyanka Chopra, Katie Couric, Princess Eugenie and more joined in, there was one person noticeable absent: Kate Middleton. However, royal expert Mikhaila Friel thinks there's still time for her to come on board.
"I don't think it was an intentional move," Friel told Us Weekly. "There might be a reason she couldn't have officially put her name down, but that being said, I don't think that means that we won't see her involved in some capacity."
Article continues below advertisement
Since Eugenie — who has been friends with Meghan before she married Prince Harry — decided to take part, it may look bad if Kate, 39, doesn't back up her sister-in-law.
Article continues below advertisement
"Prince Harry's cousin Princess Eugenie she actually posted on her Instagram that she was supporting the initiative," Friel shared. "And her name wasn't mentioned in the original press release, so it could be that Kate turns around and shows support in her own way down the line."
After Meghan threw Kate under the bus during the former's interview with Oprah Winfrey, it seems like they have been able to make amends — especially after the former actress gave birth to daughter Lilibet in June.
Article continues below advertisement
"They're in a better place and have exchanged texts since the birth of Lilibet," an insider noted at the time. "They've bonded over both having daughters and can't wait for all the cousins to meet."
Article continues below advertisement
"Kate has been reaching out to Meghan a lot more since [Lili] was born, she's sending [notes and] gifts and trying to build up a relationship," another source dished.
Now, "Meghan and Kate are actually getting along really well and have been in touch more often," the source added. "Meghan and Kate's relationship was never that close. And now they're closer than ever and working on their relationship for the sake of the family."