Prince Harry Supported Princess Eugenie & Princess Beatrice During Prince Andrew's Sexual Assault Scandal, Expert Says
Though Prince Harry and Princess Eugenie live thousands of miles away, the two have an unbreakable bond — especially when times are tough.
"Eugenie and Harry have always been close," expert Nick Bullen told Fox News. "And as a family, there has been a lot of scrutiny on them. I believe everybody, not just Harry, has banded together to support Eugenie and her sister Beatrice over the years … I think her message to the public is the classic line the royals follow – never complain, never explain. You just go on and do your job."
Article continues below advertisement
When Prince Andrew was accused of raping Virginia Roberts, it seems like Eugenie leaned on her cousin and other members of the family. "During this whole time, all eyes have been on Andrew," he said. "And it's unfair to cast the sisters in their father's shadow. These are incredibly well-brought-up and really lovely girls, who are working on their own charities and trying to raise families. Their mother has raised them well. There's a lot of love within that family and the two girls are very close to their grandmother the Queen," he continued.
"They've remained supportive of their father, but they've also maintained silent on the subject," he shared. "Instead, they're focusing on their family. That's what I found interesting about Eugenie attending the Super Bowl with Harry. It's a reflection of how the family is trying to keep the lines of communication open with Harry and Meghan."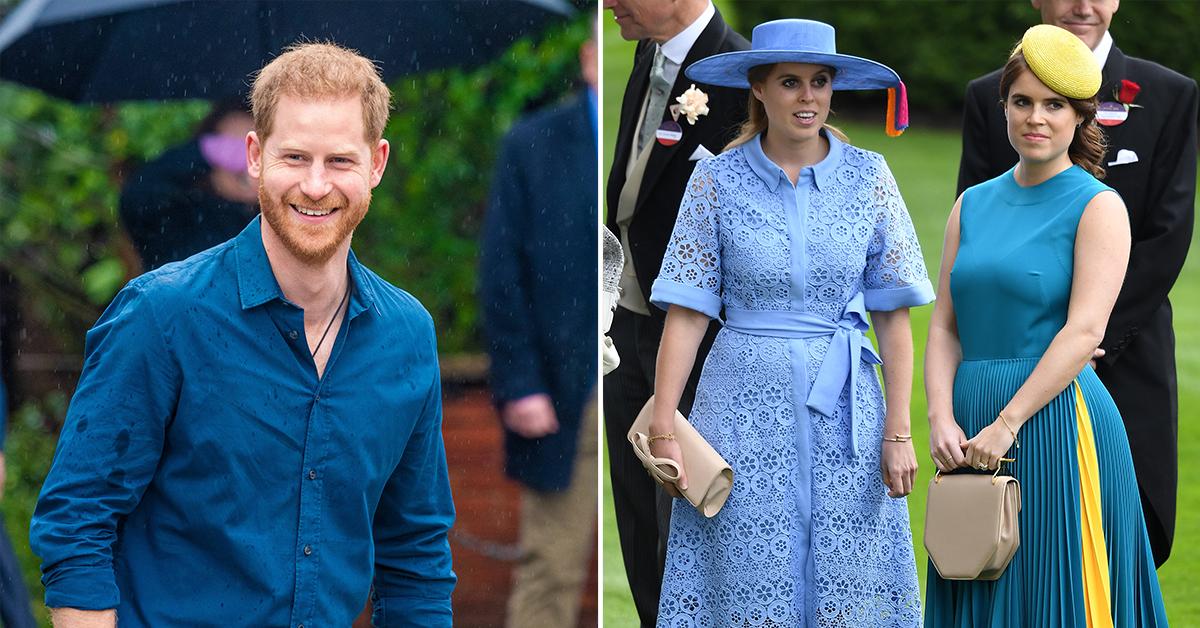 Article continues below advertisement
These days, Andrew has been keeping a low profile, and it seems like Eugenie and Beatrice have other priorities that need their attention and focus.
"The girls have their own work, their own charities that they're working on," he said. "There is no appetite for the Duke of York to have a public role anymore. I think what you may find is that he'll get involved with some of the queen's estates or some of the more private work involving the family members behind the scenes. The queen has made it clear – you are either in or out. You cannot have both. That's why when Harry and Meghan wanted this half-in, half-out role, the Queen said no. You are either a working member of the royal family or you're not. And I don't see Andrew being a working member of the royal family anymore."
Article continues below advertisement
"They cannot escape the goldfish bowl they grew up in, and only they can truly understand what's it really like to be raised that way," he added. "That's why all the cousins – not just Eugenie and Harry – have been very close. There may have been troubles within the family over the years, but they've managed to overcome them. And Eugenie has, in many ways, tried to keep those lines of communication open for the family. No one has visited Harry since his departure. And I think that was a very public message of her support."