Prince Harry & Meghan Markle Dine With Princess Eugenie In California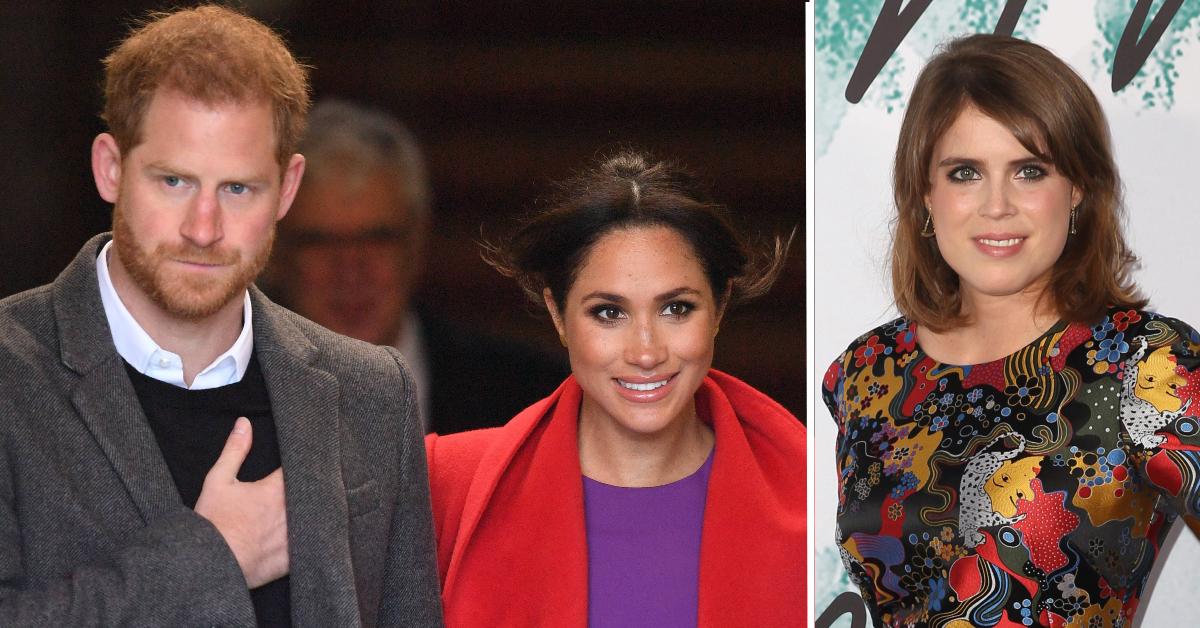 It looks like Prince Harry has one royal family member in his corner: Princess Eugenie!
The 37-year-old prince and his wife, Meghan Markle, 40, were spotted eating dinner with Eugenie in Santa Barbara over the weekend, TMZ reported.
Article continues below advertisement
The week before, Harry and Eugenie, 31, were seen at the Super Bowl together, where they looked like they had a great time.
Meghan previously revealed to Ellen DeGeneres that before her relationship with Prince Harry went public, Eugenie and her husband, Jack Brooksbank, took them out to a Halloween party.
Article continues below advertisement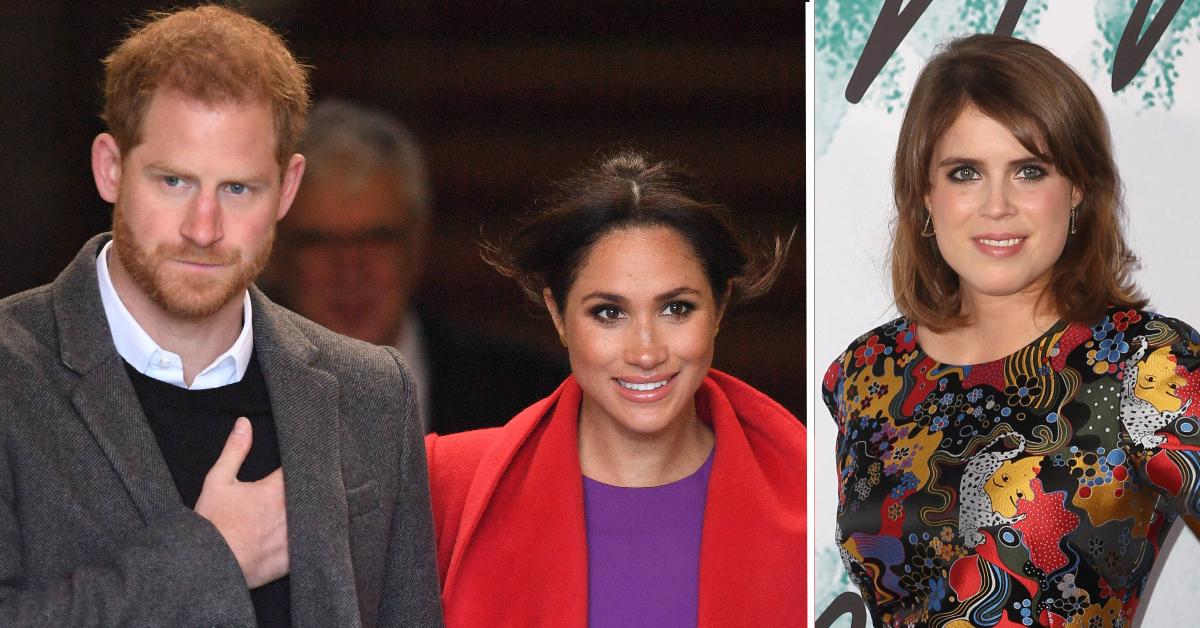 "He came to see me in Toronto, and our friends and his cousin [Princess] Eugenie and now her husband, Jack, they came as well, and the four of us snuck out in Halloween costumes to have one fun night on the town before it was out in the world that we were a couple," she said. "It was a post-apocalyptic theme. We had all of this very bizarre costuming on, and we were able to just have one final fun night out."
Article continues below advertisement
Ever since the couple left the U.K. and moved to California, it seems like he has remained close with his first cousin — a move that could make the royal family upset.
Article continues below advertisement
"The royals have stayed quite consistent and firm when it comes to Harry and Meghan, as we've seen. The Queen has continued to effectively punish Harry for walking away by stripping him of his titles," biographer Duncan Larcombe told OK!. "Eugenie is breaking ranks from the rest of the royals by being seen so publicly to endorse Harry and Meghan in their new life. It endorses what they said about the royals. No other member of the family would be seen dead anywhere near Harry and Meghan."
"There are those that think that Eugenie is Harry's only hope of him being brought back in should things not work out in paradise, so at least he is talking to someone in the royal family. By seeing Eugenie there, it looks like the only link he still has with his family," he added.