'Crown' Star Charles Dance Believes His Character Lord Louis Mountbatten 'Would Be In Despair' Over Megxit: 'He Was Very Proud Of The Monarchy'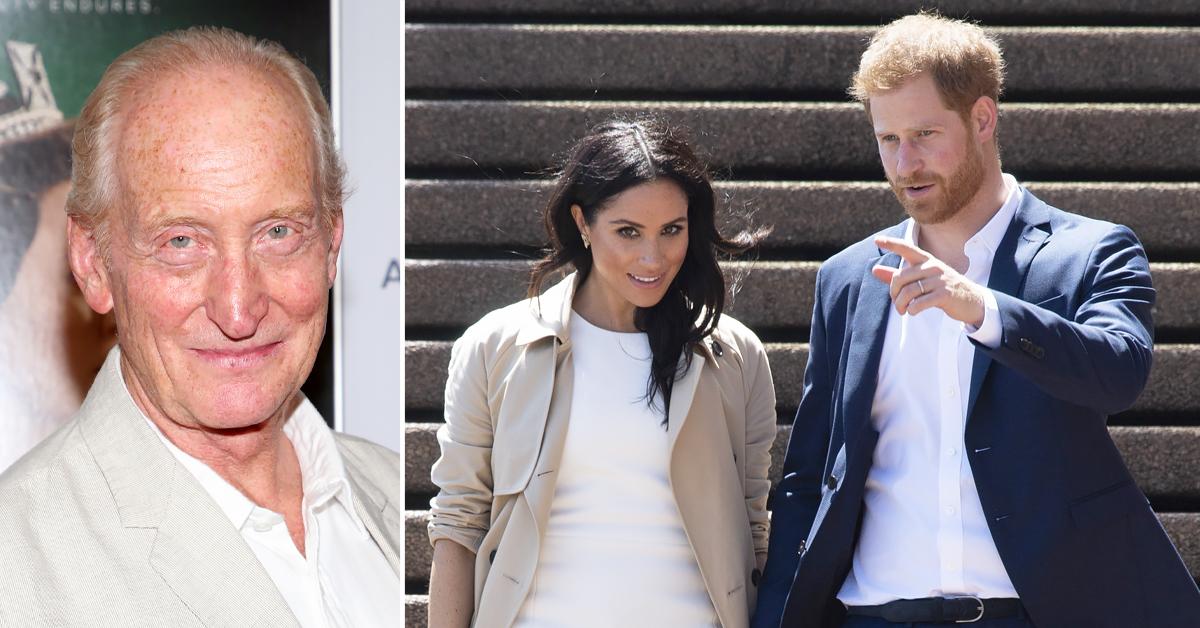 Now that it's been a year and a half since Meghan Markle and Prince Harry left the royal family, things seem to be getting better. However, Charles Dance, who plays Lord Louis Mountbatten on Netflix's hit series The Crown, believes his character would be up in arms over the big announcement.
Article continues below advertisement
"I think he would be in despair about it," the actor told Page Six. "Because you know, Mountbatten was a traditionalist, he was very proud of the monarchy, very proud of his royal line. And he was of that generation that accepted that there was a way to behave. 'This is the way to behave.' He was almost the last of his kind, really."
Article continues below advertisement
Lord Louis was an uncle of Prince Philip and a second cousin of Queen Elizabeth.
Even though some people have criticized the show, Dance is proud to be a part of the series.
"What [screenwriter] Peter Morgan has done is to write it in his own inimitable way," he shared. "He's documenting the life of a woman in an institution that is rapidly changing in an empire; that from the time she took the throne was in decline. And a lot of that is very well-documented."
Article continues below advertisement
"Peter, with the research that he has and from that the opinions he feels able to have, can write what are essentially fictional scenes within the kind of documentary nature of the series. But you know, nobody set out to make a documentary," he added.
Article continues below advertisement
"I said to him, 'Why can't I help my character?'" she explained. However, Harries declined her offer.