Prince Harry Shamelessly Promotes Himself to a Flight Attendant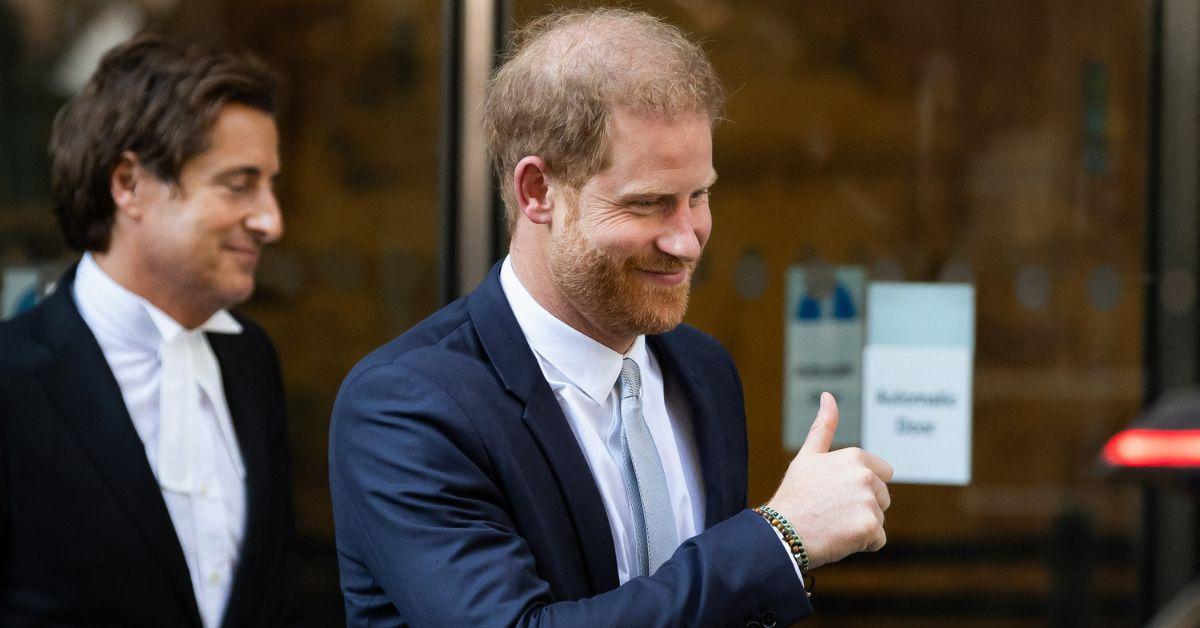 Prince Harry left the U.K. for California on Thursday, June 8, which saw him pose for in-air photographs with flight attendant Holden Pattern — who was gifted a copy of Spare in return.
Pattern assisted the Duke on the American Airlines transatlantic flight and said he discovered the controversial memoir "in my luggage that a passenger gave to me."
Article continues below advertisement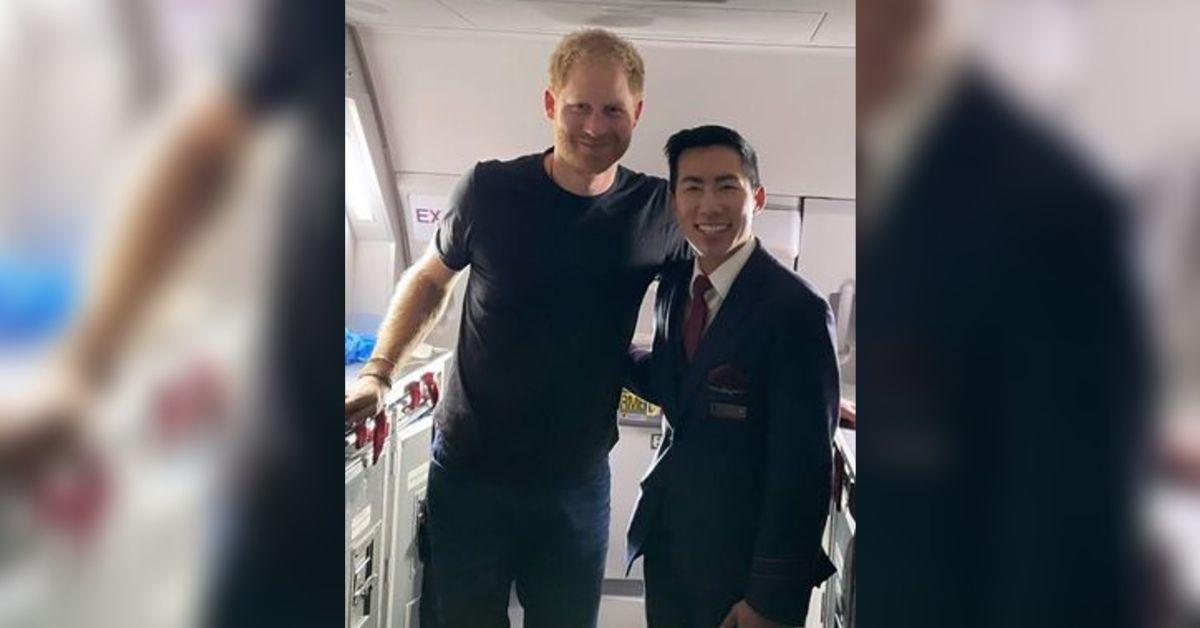 The assistant described Harry as his "passenger prince," and later uploaded the images he took with the Duke to his Instagram account.
The trip came after a whirlwind three days of trial testimony for the prince in London's High Court, which became a media sensation. Upon his departure from his home nation, it is believed the Duke of Sussex did not meet with King Charles III or his brother, William, Prince of Wales, and there have been no reports claiming the royal family invited the Montecito royal to visit them. This is unlike after the coronation, in which Harry turned down rendezvous invitations with his brood.
Perhaps this is just as well, since suggested claims show that Harry has "frustrated" the king lately, and his ongoing feud with William shows no signs of coming to an end. The fifth in line to the throne was nearby his regal relatives, as it was revealed that he stayed at Frogmore Cottage on the Windsor Castle estate during his court appearances. It is believed this is the last time he will ever stay in the grand house, as it has been completely returned to the Crown after the monarch evicted his son and Meghan Markle from the property in early 2023.
Article continues below advertisement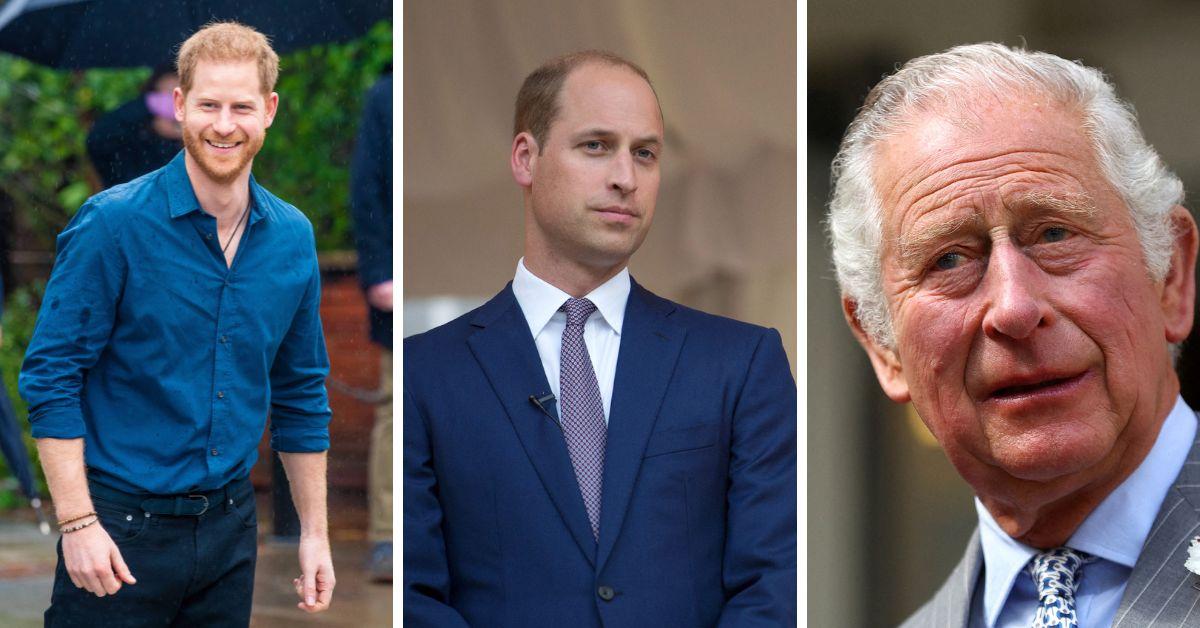 As The Royal Observer previously reported, Harry's court appearances turned into a fiasco as he did not properly consult with his attorneys and scrambled to find evidence to back up his 15-year claims against Mirror Group Newspapers.
Upon his return to California, the 38-year-old, ex-working royal attended the Warrior Games in San Diego, where he was all smiles interacting with wounded service personnel participating in the competition. Meghan was nowhere to be seen at that event, nor did the Duchess of Sussex attend any of her spouses' legal proceedings in the United Kingdom.
Article continues below advertisement