'Spare' Revelations: Everything Prince Harry Said About His Feud With Brother Prince William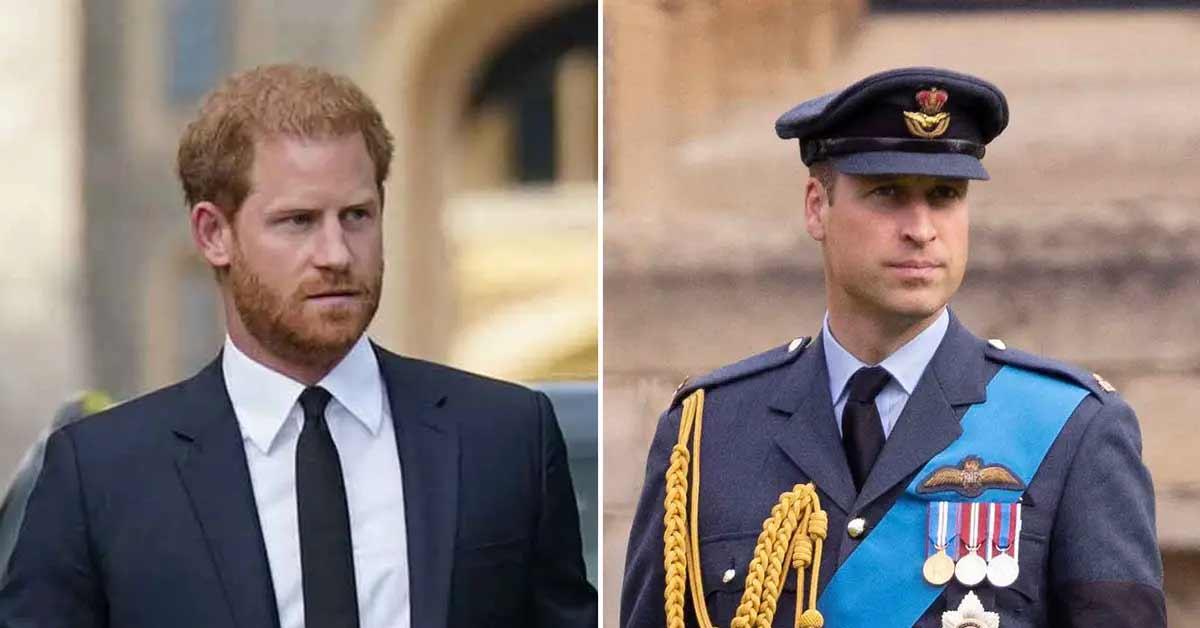 While Prince Harry's memoir took aim at several family members, no one is mentioned more than his older brother, Prince William.
In the tome, the Duke of Sussex explained he always felt less than since William, "the heir," was set to take the throne one day, while the masses saw Harry as "the spare." The juxtaposition made Harry, 38, refer to Prince of Wales, 40, as both his "beloved brother" and "archnemesis."
Article continues below advertisement
The pair's relationship first changed when William married Kate Middleton in 2011.
"The brother I'd escorted into Westminster Abbey that morning was gone — forever," Harry wrote. "He'd never again be first a foremost Willy. We'd never again ride together across the Lesotho countryside with capes blowing behind us. We'd never again share a horsey-smelling cottage while learning to fly. Who shall separate us? Life, that's who."
Scroll down for a handful of other revelations Harry makes about his sibling in his book.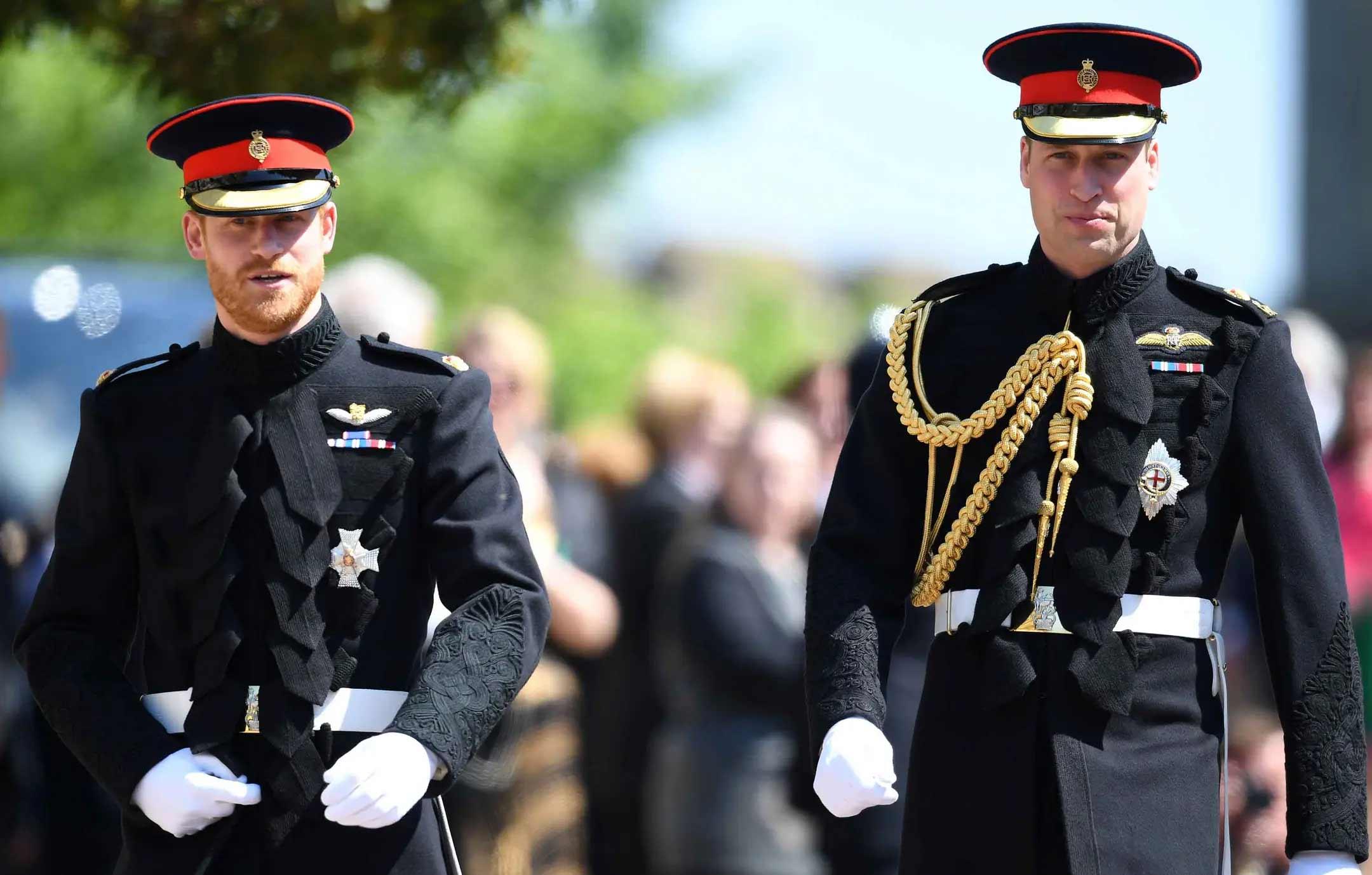 Article continues below advertisement
Physical Fights
Things got heated after William allegedly dubbed Meghan Markle "rude" and "abrasive."
"He set down the water, called me another name, then came at me. It all happened so fast. So very fast," he penned. "He grabbed me by the collar, ripping my necklace, and he knocked me to the floor. I landed on the dogs' bowl, which cracked under my back, the pieces cutting into me. I lay there for a moment, dazed, then got to my feet and told him to get out."
William's Wedding
When William and Kate Middleton got hitched in 2011, the palace stated Harry was the best man — a claim the latter called a "bare-faced lie," as the honor was actually shared by William's pals James Meade and Thomas Van Straubenzee.
In turn, Harry opted for one of his friends to be the best man at his 2018 nuptials.
Article continues below advertisement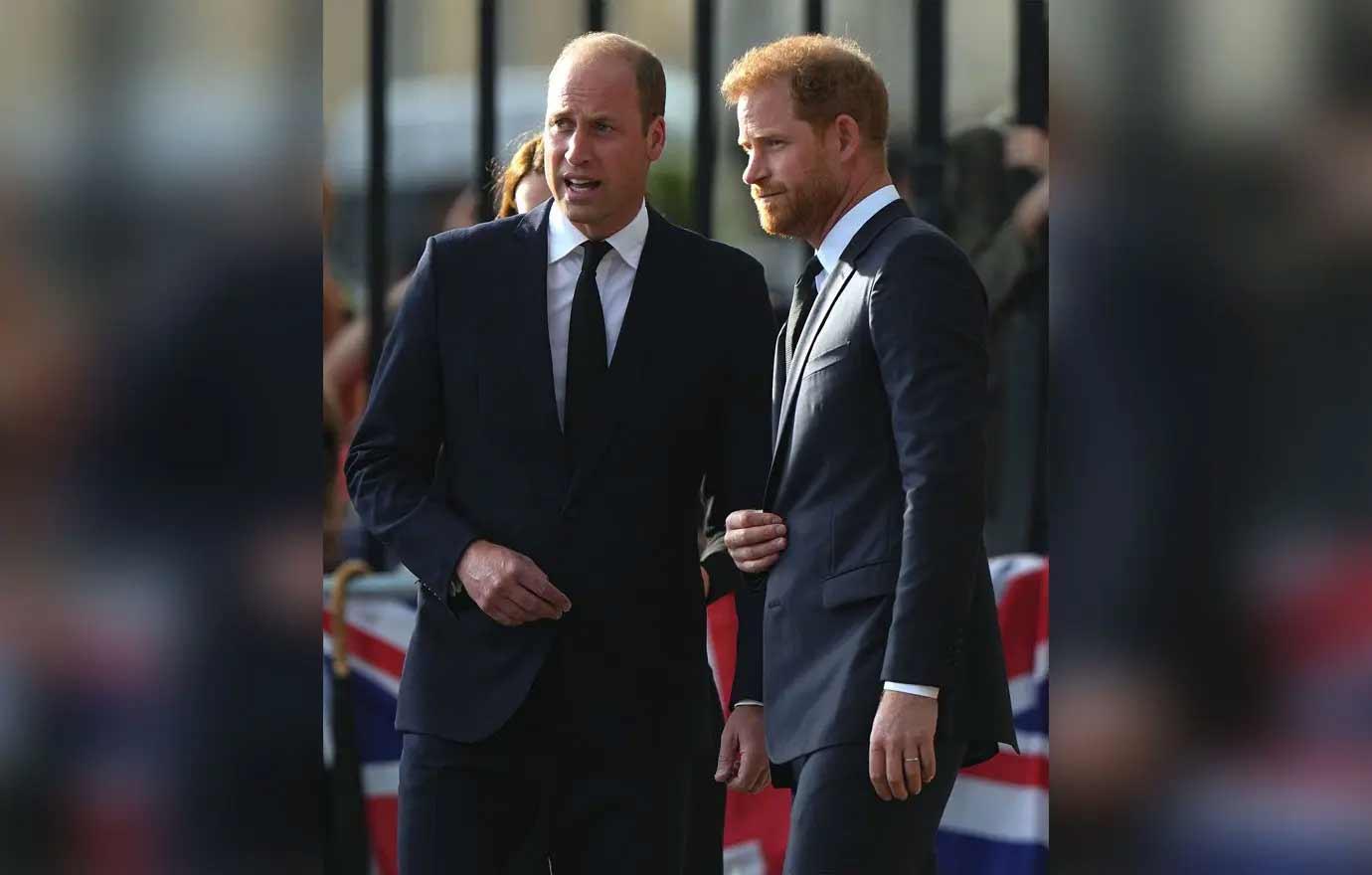 Comparing Their Appearances
Harry took a dig when he recalled the moment he noticed his brother no longer resembled their late mother, Princess Diana.
"I looked at Willy, really looked at him, perhaps for the first time since we were little," Harry recounted of the instance, which occurred during the April 2021 funeral for their grandfather Prince Philip.
Later on in the book, Harry hit at William's fading looks again, calling the former's thinning hair "alarming" and "more advanced than mine."
Article continues below advertisement
Watching 'Suits'
While Meghan's Hollywood career made her a misfit to the monarchy, Harry claimed that when he first told the Prince and Princess of Wales he was dating an actress on Suits, "Their mouths fell open. They turned to each other. Then Willy turned to me and said, 'F**k off?'"
"They were regular – nay, religious – viewers of Suits," the dad-of-two found out that night.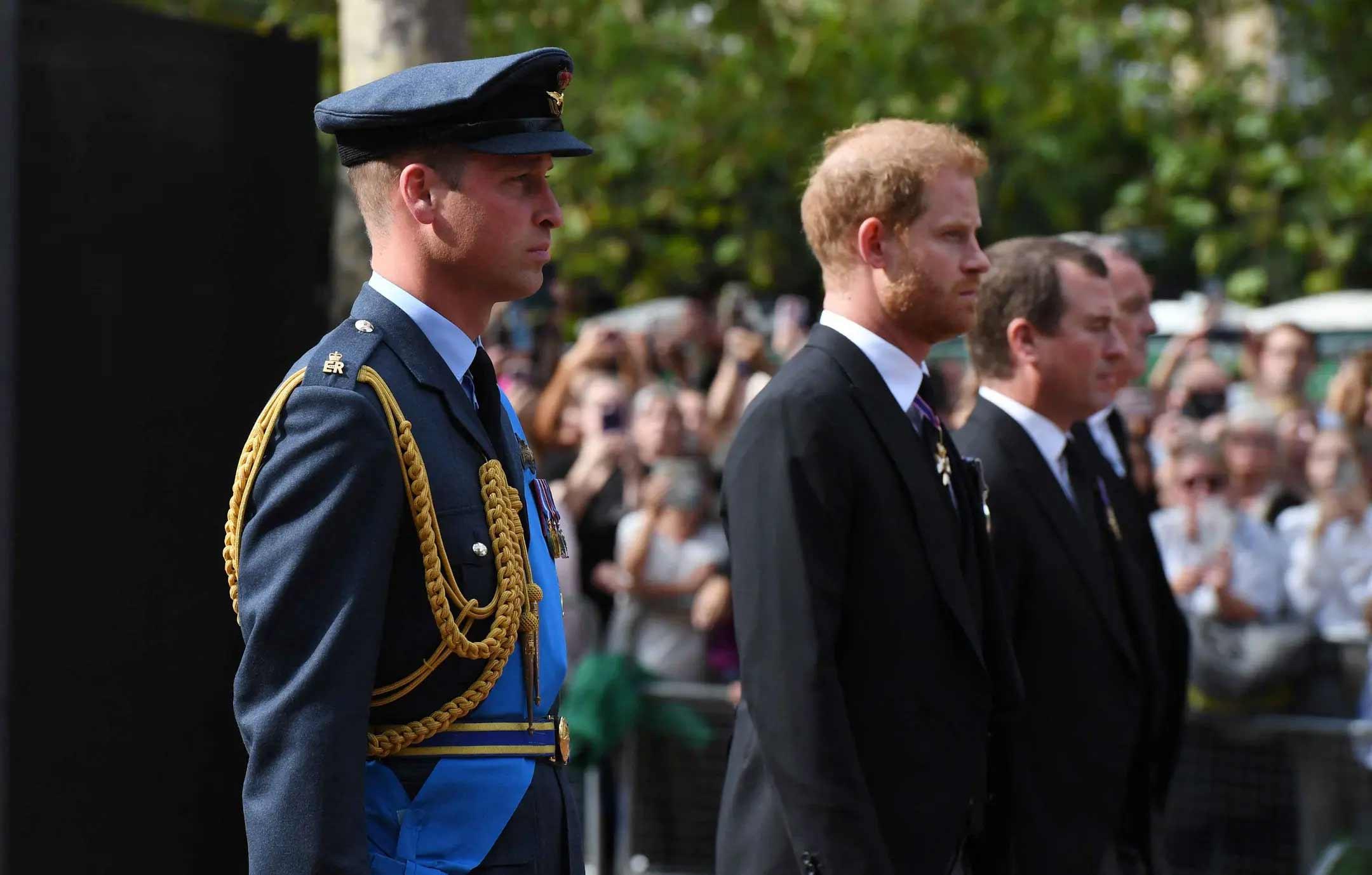 Article continues below advertisement
Media Attacks
While the majority of bad press was targeted at the Sussexes, William, Kate and even their three kids were sometimes in the headlines, with one occasion sending William "seething," as he learned someone "planted" a story about his family.
After Harry discovered "proof" someone from Queen Consort Camilla and King Charles' team "devised and launched a new campaign of getting good press" for them, subsequently "at the expense of bad press" for the brothers, William told Harry on the phone, "They've done this to me for the last time."
When the duo confronted their dad, "Pa instantly got upset. He began shouting that Willy was paranoid. We both were. Just because we were getting bad press, and he was getting good, that didn't mean his staff was behind it."
Disapproval Of Meghan
According to Harry, William "recoiled" when Meghan embraced him upon their first introduction. "Willy didn't hug many strangers," he explained. "Whereas Meg hugged most strangers. It completely freaked him out."
When Harry told William he planned to pop the question to Meghan, his older brother told him it was "too fast" and "too soon."
"In fact, he'd actually been pretty discouraging about my even dating Meg," Harry wrote. "One day, sitting together in his garden, he'd predicted a host of difficulties I could expect if I hooked up with an 'American actress,' a phrase he always managed to make sound like a 'convicted felon.'"
Article continues below advertisement
Guilt Over Charles' Love Affair
Harry admitted he and William "harbored suspicions about the Other Woman," Camilla, after Diana and Charles split, but since William was older, he saw things more clearly.
"[It] confused him, tormented him, and when those suspicions were confirmed he felt tremendous guilt for having done nothing, said nothing, sooner," Harry wrote.
Article continues below advertisement
Poking Fun At Anxiety
Before publicly revealing his anxiety struggles, Harry said William would tease him over his symptoms. "After one speech, which couldn't be avoided or canceled, and during which I'd nearly fainted, Willy came up to me backstage. Laughing. Harold! Look at you! You're drenched,'" he recalled.
"He'd told me that day or soon after that I needed help. And now he was teasing me? I couldn't imagine how he could be so insensitive," Harry concluded of the memory.
Nazi Costume Scandal
In 2005, Harry wore a Nazi soldier costume for Halloween, later admitting it was "one of the biggest mistakes of my life" — but in his memoir, he disclosed how his brother and sister-in-law had no issue with the attire. In Harry's version of events, he was choosing between that and a pilot's outfit, and when he "phoned Willy and Kate" to ask "what they thought," they choose the "Nazi uniform."
"I rented it, plus a silly mustache, and went back to the house. I tried it all on. They both howled," Harry shared. "Worse than Willy's leotard outfit! Way more ridiculous! Which, again, was the point."