Prince Harry Has 'A Sense Of Power' In New Prince Philip Documentary, While Prince William 'Exposes Respect & Affection,' Body Language Expert Says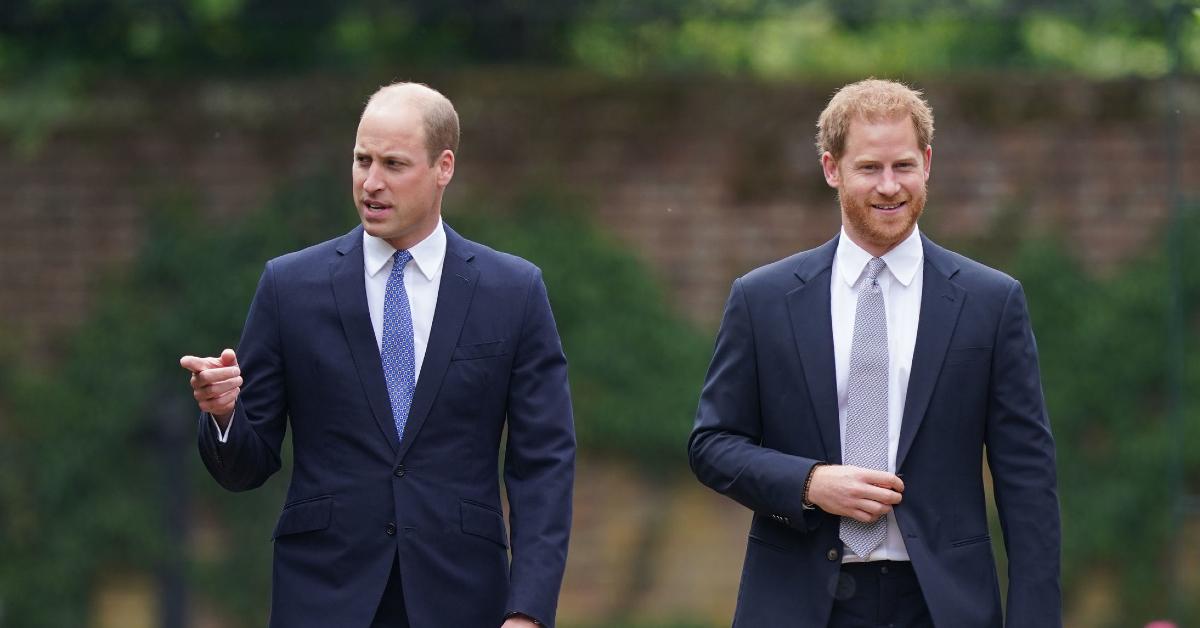 When talking about Prince Philip in a new BBC documentary, Prince Harry recalls his late grandfather's best memories, while Prince William keeps to himself more, a body language expert noted.
Article continues below advertisement
"Harry's body language is a lot less complex than William's, and he uses several signals of empathy with his grandfather to suggest a meeting of minds in terms of their love of pranks," Judi James told Fabulous, adding that William "exposes respect and affection." "Harry's wide leg splay suggests higher levels of confidence than William's crossed legs and his torso is much more relaxed and slightly slumped in his chair."
Article continues below advertisement
She continued, "Harry speaks of his grandfather more as a partner-in-crime or partner-in-banter, using wide, sweeping gestures and a grin that suggests he is more than comfortable with any naughty pranks or royal rule-breaking. Unlike William he seems to have been able to enjoy and immerse himself in that fun side of his grandfather, perhaps without too many reminders of royal rules and formalities."
It should come as no surprise that Harry, 37, loves to bring up Philip's funniest moments, as he has more of a playful side than William, 39.
Article continues below advertisement
"Harry emphasizes what he seems to see as shared, empathetic links with Philip," James noted. "His steepled thumbs signal confidence and a sense of power and instead of re-living the prank in the child state like his brother, he actually mimics his grandfather, miming his trait of sitting watching the children run to suggest more of an equality and a shared sense of humor and thinking than William's self-lowered signals of childlike awe. Just to summarize, William is identifying with himself as a child in these memories while Harry seems to identify more with his grandfather in terms of empathy and like-minded thinking."
Article continues below advertisement
In the BBC flick, which will air on September 22, the two siblings in addition to other members of the royal family speak fondly of the late Duke, who died on April 9 at 99 years old.
"The documentary-makers have been inside Buckingham Palace to meet the Duke's long-serving staff and to capture his study, private office and library, exactly as they were during his seven decades at the heart of royal life," the BBC said in a press release said about the film.