Prince Harry Says 'Our Physical Health & Mental Health Are One & The Same' During Speech At NYC Event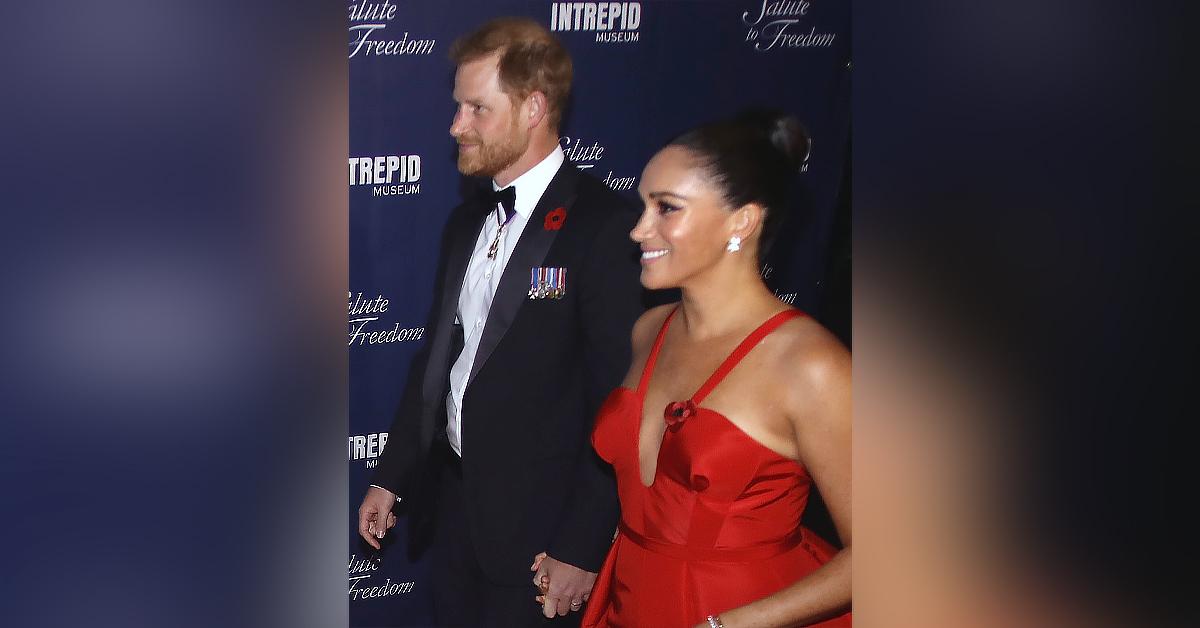 Article continues below advertisement
"I'd also like to speak briefly about something else that, until recently, has existed in the darkness: the invisible wounds that we are all susceptible to," he began. "The scars on the inside that no one sees. For too long, invisible injuries were treated as just that — invisible — and were destined to be swept under the rug at the risk of shame, guilt or just a lack of understanding."
Article continues below advertisement
He continued, "Yet we now know that the mind is just like a muscle. It experiences trauma and pain, whether in conflict or at home, whether in uniform or not. It needs training … as well as recovery and care, no matter who you are and no matter what you do. Our physical health and mental health are one and the same, and just as much as we aspire to be physically fit, so too we need to be mentally fit."
Harry, who served in the Army for 10 years, concluded with some sweet words about his previous venture. "My experience in the military made me who I am today, and I will always be grateful for the people I got to serve with — wherever in the world we were," he said.
Article continues below advertisement
"The Intrepid Museum's Salute to Freedom gala recognizes extraordinary leadership and honors the brave men and women who serve in defense of our nation," the statement said.
Article continues below advertisement
"We are extremely proud to bestow the inaugural Intrepid Valor Awards to five incredible individuals who have gone above and beyond the call of duty and persevered through extraordinary circumstances," Susan Marenoff-Zausner, president of the Intrepid Museum, added. "It is a core tenet of our institution to be there for our service members and veterans, who are always there for all of us. One of the ways we fulfill this commitment is by offering meaningful programs that help veterans reintegrate into civilian life and build connection and community, including ones that specifically address mental health."
Harry has been open about mental health in the past, and recently, he slammed social media users for picking on his wife, Meghan Markle.
"The term 'Megxit' was or is a misogynistic term that was created by a troll, amplified by world correspondents, and it grew and grew and grew onto mainstream media," the father-of-two explained. "But it began with a troll."