Prince Charles & Camilla Sit Together At Prince Philip's Funeral — Photos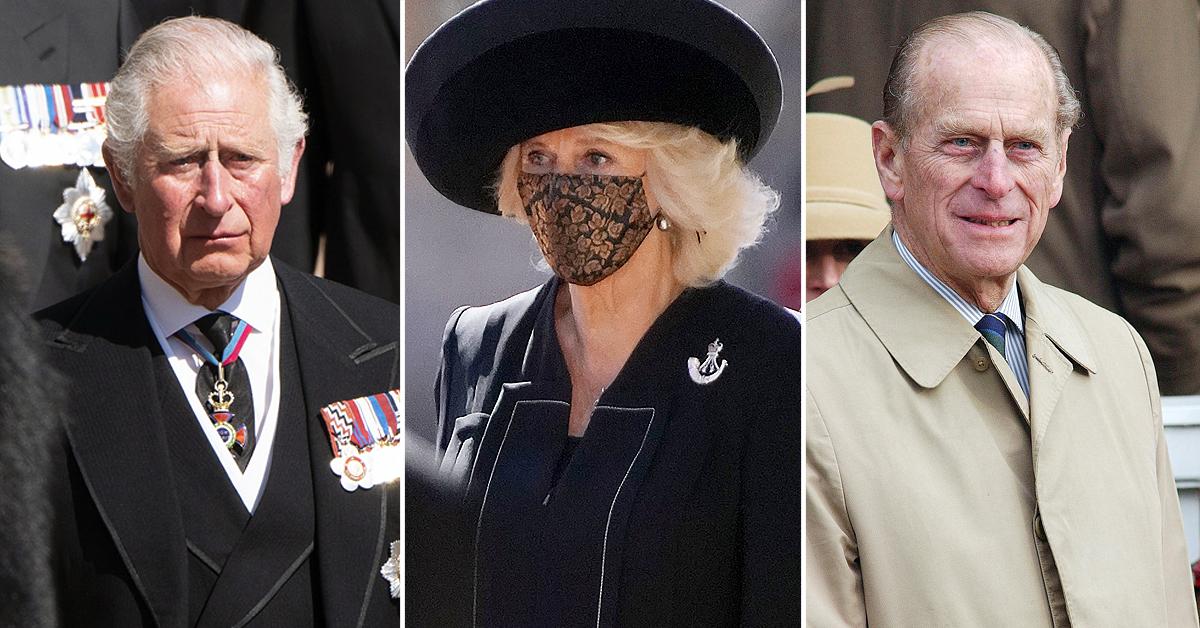 Leaning on one another. Prince Charles and his wife, Camilla, Duchess of Cornwall, sat next to one another during Prince Philip's funeral, which occurred on Saturday, April 17.
Article continues below advertisement
After Charles walked next to Philip's coffin, he joined his wife inside St George's Chapel.
Article continues below advertisement
Following Philip's death on April 9, Charles — who is the Queen and Philip's eldest son — honored his father.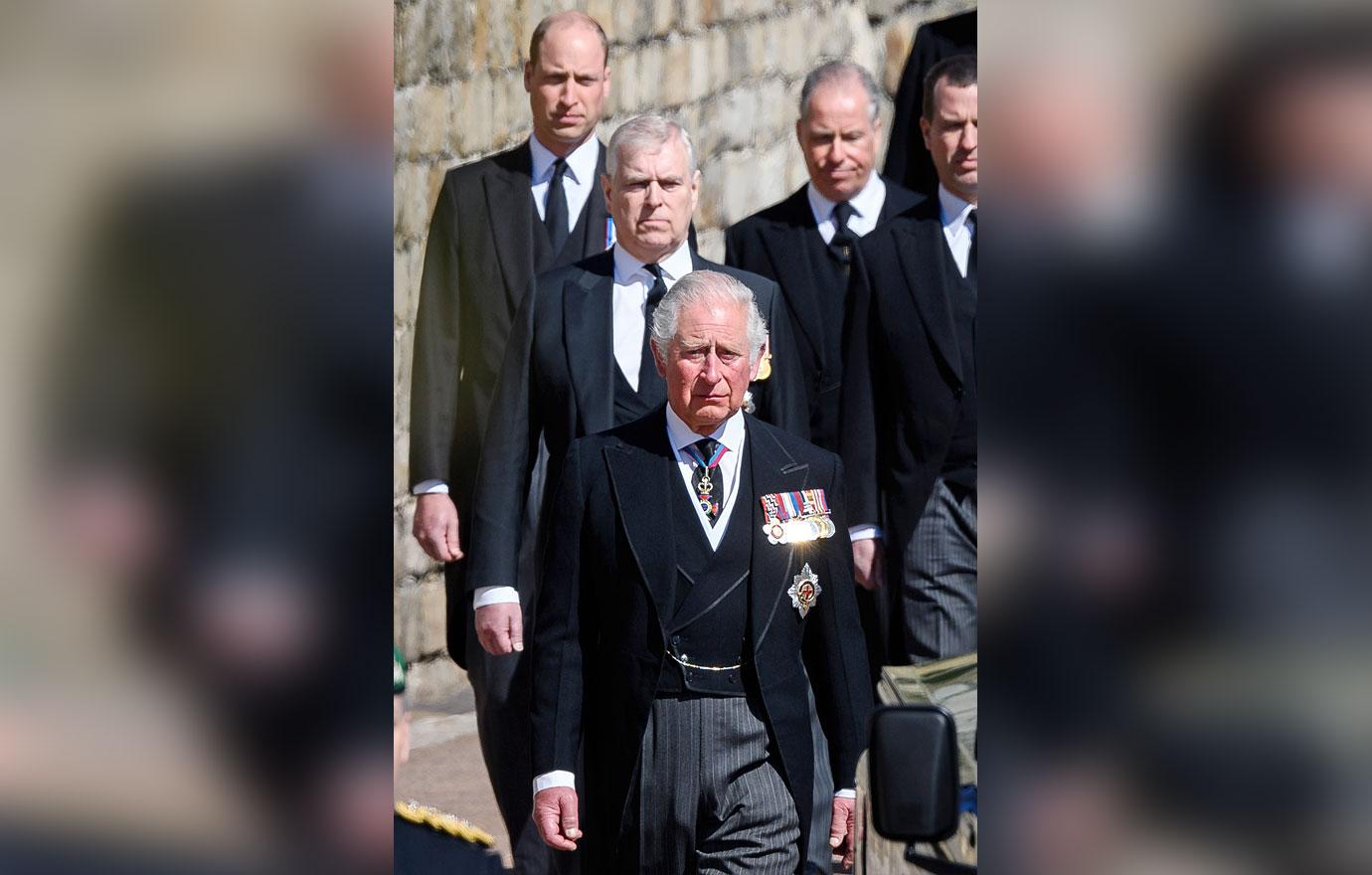 Article continues below advertisement
"I particularly wanted to say that my father, for I suppose the last 70 years, has given the most remarkable, devoted service to The Queen, to my family and to the country, but also to the whole of the Commonwealth," the 72-year-old said in a statement, which was captured on camera.
"As you can imagine, my family and I miss my father enormously. He was a much loved and appreciated figure and apart from anything else, I can imagine, he would be so deeply touched by the number of other people here and elsewhere around the world and the Commonwealth, who also I think, share our loss and our sorrow," Charles continued.
Article continues below advertisement
He concluded, "My dear Papa was a very special person who I think above all else would have been amazed by the reaction and the touching things that have been said about him and from that point of view we are, my family, deeply grateful for all that. It will sustain us in this particular loss and at this particularly sad time. Thank you."
Article continues below advertisement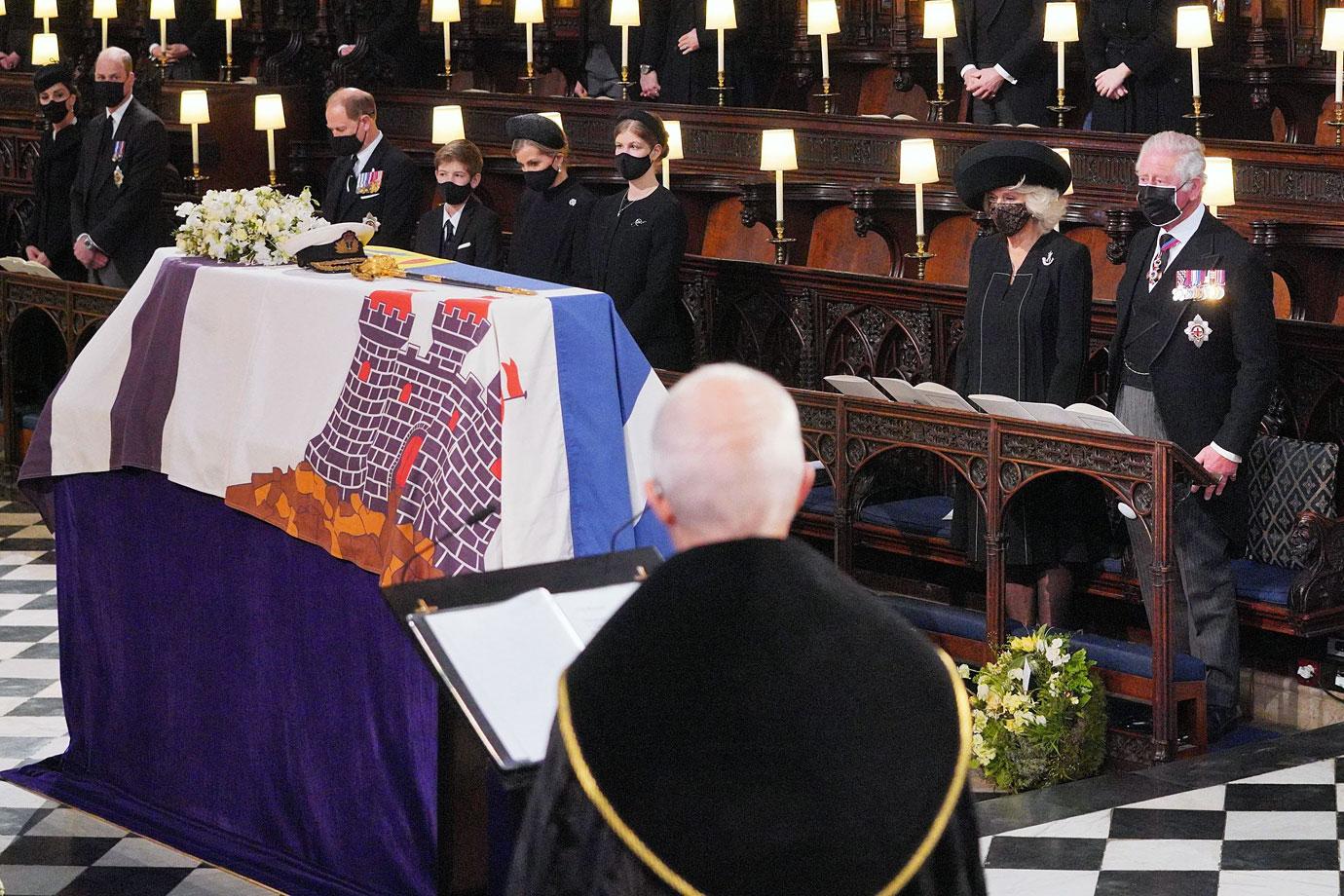 Though Charles and Philip had a strained relationship for some time, they were able to strengthen their bond over time.
Article continues below advertisement
"In the last 20 years, they have finally [formed] a really good relationship, but it was bad before that," royal expert Ingrid Seward said.
Article continues below advertisement
Philip told Charles to care for his wife, Queen Elizabeth, when he's gone, in addition to discussing how he should lead the royal family going forward, according to the Mirror. Lastly, Philip was adamant on dying in his own bed at Windsor Castle instead of in a hospital.
The father-son pair had a "full and frank" and "heartfelt" discussion, a royal source told the outlet.