Prince Harry Reportedly Texted Kate Middleton After The Birth Of Lilibet Diana, 'Cementing Her Role As A Bridge Between Him & His Brother'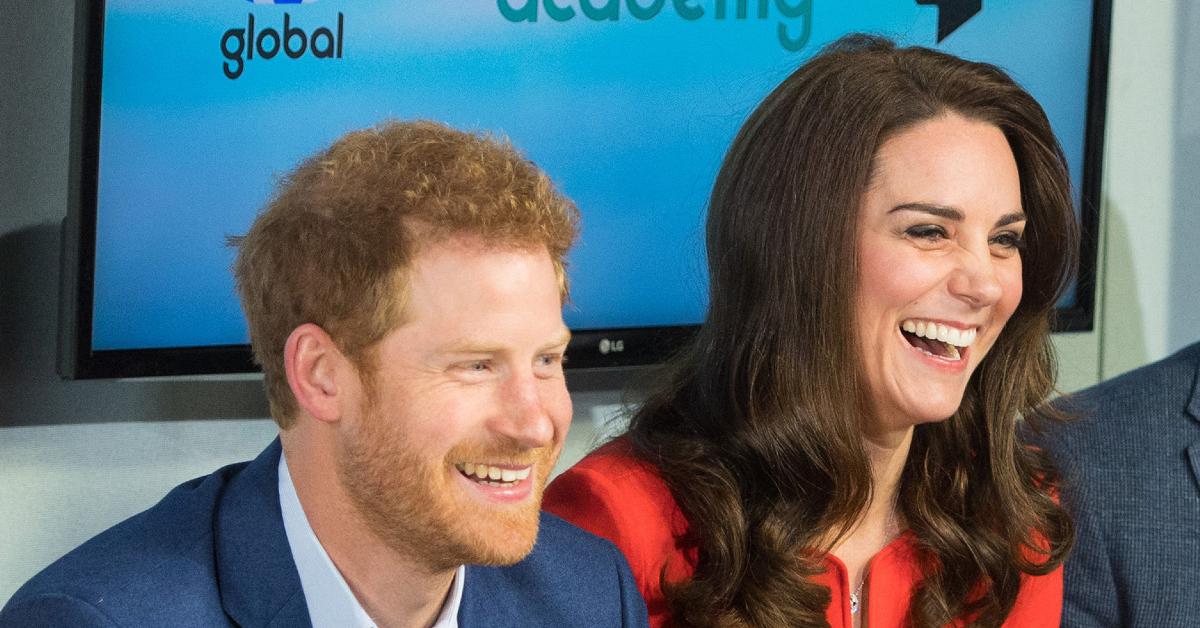 A special bond! After Prince Harry and Meghan Markle welcomed their daughter, Lilibet Diana, on June 4, the red-headed royal apparently reached out to his sister-in-law, Kate Middleton, to tell her the big news.
Article continues below advertisement
Harry sent a text message to Kate, "cementing her role as a bridge between him and his brother," the Mail on Sunday reported.
Harry and Kate have always been close, but ever since Harry and Prince William have been at odds with one another, the red-headed royal and the mom-of-three's bond suffered.
Article continues below advertisement
However, at Prince Philip's funeral in April, Harry and William were seen chatting — and Kate even made her way over to the siblings.
Article continues below advertisement
"They were very tense as they walked into that chapel," royal expert Katie Nicholl said of the princes. "As they came out of it, you could see some tension diffused. And I think that was largely down to the Duchess of Cambridge, who made a point of speaking to Harry and when she did that, you can see them visibly relax."
Nicholl continued, "It's always been my understanding that behind the scenes, Kate has tried very hard to forge a rapprochement and act as a peacemaker between William and Harry. She loves Harry. She says that she is the sister that he never had. She has been heartbroken to see them fall out, and I think she is one of the few people, one of the few family members who would actually be able to push the brothers together, which she did in a very subtle way, but was very effective."
Article continues below advertisement
Ultimately, Nicholl believes that Kate "played quite an important role in getting the brothers to the point where they were able to engage in a conversation, of course, in front of the world's press."
"I think Kate is the glue. In the same way that the Duke of Edinburgh was always the one who would help resolve family issues. He was the patriarch of the family," she added.