Prince Harry Is Putting Queen Elizabeth 'In A Very Difficult Position' By Waiting For Her Majesty To Be 'Free' To Attend Lilibet's Christening, Expert Claims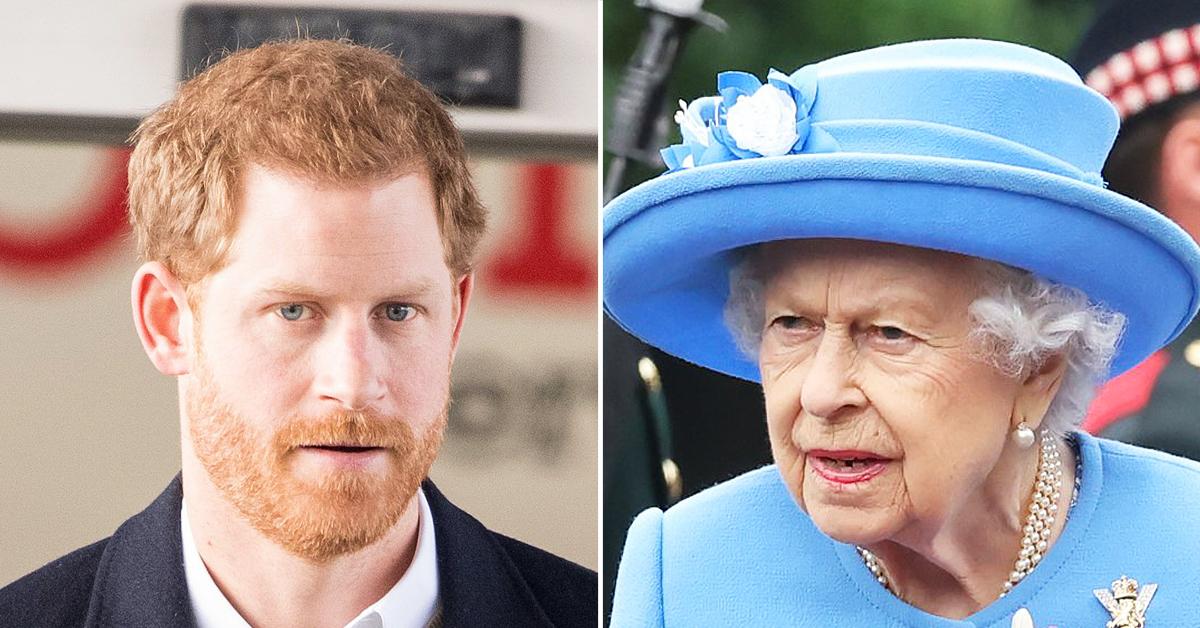 Despite being miles away, Prince Harry really wants his grandmother, Queen Elizabeth, to attend his daughter Lilibet's christening — but it doesn't seem like that will be happening anytime soon.
Article continues below advertisement
"He wants to keep his titles and he wants to have his daughter baptized for her christening in Windsor. This I don't really like the sound of, he has said when the Queen is free," royal expert Angela Levin said. "That puts her in a very difficult position because she can't say that she is not free for years. She didn't go to Louis, the third child of Prince William and Kate."
She continued, "It is not a spiteful thing, she sometimes just doesn't do that because they are not close enough to the crown."
Article continues below advertisement
As The Royal Observer previously reported, the 36-year-old wants to keep some traditions alive, despite leaving the royal family in 2020.
Article continues below advertisement
"Harry told several people that they want to have [daughter] Lili christened at Windsor, just like her brother," a royal source told the Daily Mail. "They are happy to wait until circumstances allow."
Of course, it would be great for the 95-year-old to meet her great-grandchild, but it's unclear if she would travel at her age.
Article continues below advertisement
"In hindsight, the handling of Archie's christening was a turning point for the couple and you can draw a straight line from that furore to 'Megxit,'" Daniela Elser, royal writer at News.com.au, said. "However, if the Sussexes' decided to hold the ceremony in California, thus precluding the Queen, who no longer travels internationally from attending, it would be seen as nothing less than a clear rejection of the royal family. There is also a third option here: They decide to skip a baptism entirely."
On July 19, Harry announced that he would be writing a memoir about his life, but the royal family is less than pleased with his latest venture.
Article continues below advertisement
"It will become an international bestseller, but at what cost to the monarchy? There will be nowhere to hide," royal expert Robert Jobson told FEMAIL. "This is bound to cause mayhem amongst the House of Windsor."
"If Harry, which seems inevitable, goes into detail about mental health issues involving his wife and alleged racism at the heart of the royal family, it will be hugely damaging to the House of Windsor and the Monarchy as an institution," he continued. "Harry is already hugely rich and famous so apart from damaging his family — which a book like this will inevitably do, I am not sure what he is trying to achieve. Whatever he says will lead to conflict. No wonder there is a rift between the royal brothers and problems with his father. How can any bridges be built when he is doing this?"