Prince Harry & Prince William Meet With Recipients Of The Diana Award Separately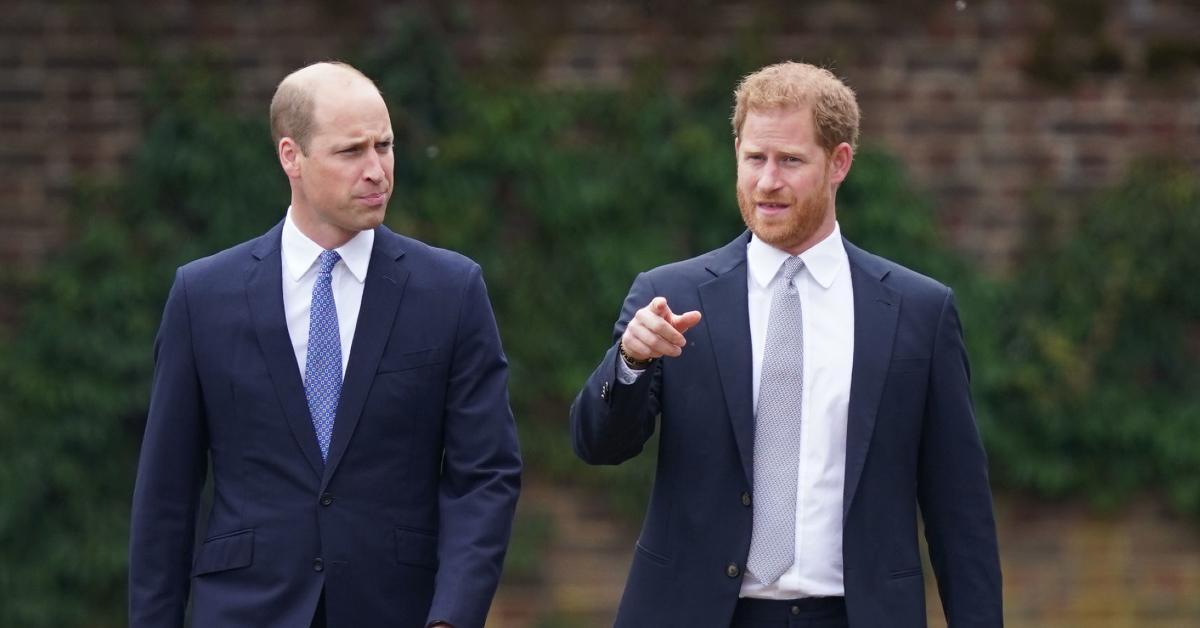 Prince William and Prince Harry came together to honor their late mother, Princess Diana. The former met with 10 British recipients of The Diana Award's Legacy Award at Kensington Palace on Wednesday, December 1, while Harry, 37, held a virtual meeting with some of the winners.
Article continues below advertisement
The Diana Award — which was created in 1999 — honors young people who are trying to improve other people's lives.
This year, the honorees will receive the awards from Princess Diana's brother Charles Spencer at the family's home on December 9.
Article continues below advertisement
"The pandemic continues to disrupt lives and exacerbate social inequalities. But out of the darkness of Covid, young people are standing up to shape change in their communities across the world," Tessy Ojo CBE, Chief Executive of The Diana Award, said in a statement. "Their compassion, determination and agency to make positive change today and in the years ahead is immense. They couldn't be a more fitting tribute and lasting legacy to Diana, Princess of Wales and her belief that young people have the power to change the world."
Article continues below advertisement
Earlier that day, the red-headed royal wrote a letter on behalf of his late mother on World AIDS Day — something Diana was passionate about.
"We honour those whose lives have been cut short and reaffirm our commitment to a scientific community that has worked tirelessly against this disease," Harry wrote to Winnie Byanyima, Executive Director UNAIDS, and Dr. Tedros Adhanom Ghebreyesu, the World Health Organization's Director-General.
Article continues below advertisement
"My mother would be deeply grateful for everything you stand for and have accomplished. We all share that gratitude, so thank you," he shared. "It is striking to now see the world's leading AIDS activists are also leading the call for COVID-19 vaccine equity. Vaccinating the world is a test of our moral character and we are experiencing a spectacular failure when it comes to global vaccine equity. Similar to the AIDS crisis, we've yet again revealed over the past year, that the value of life depends on whether you were born and/or live in a rich nation, or a developing country."