Prince Harry First Became 'Furious' At Prince William When He Tried To 'Interfere' With His & Meghan Markle's Romance, Claims Book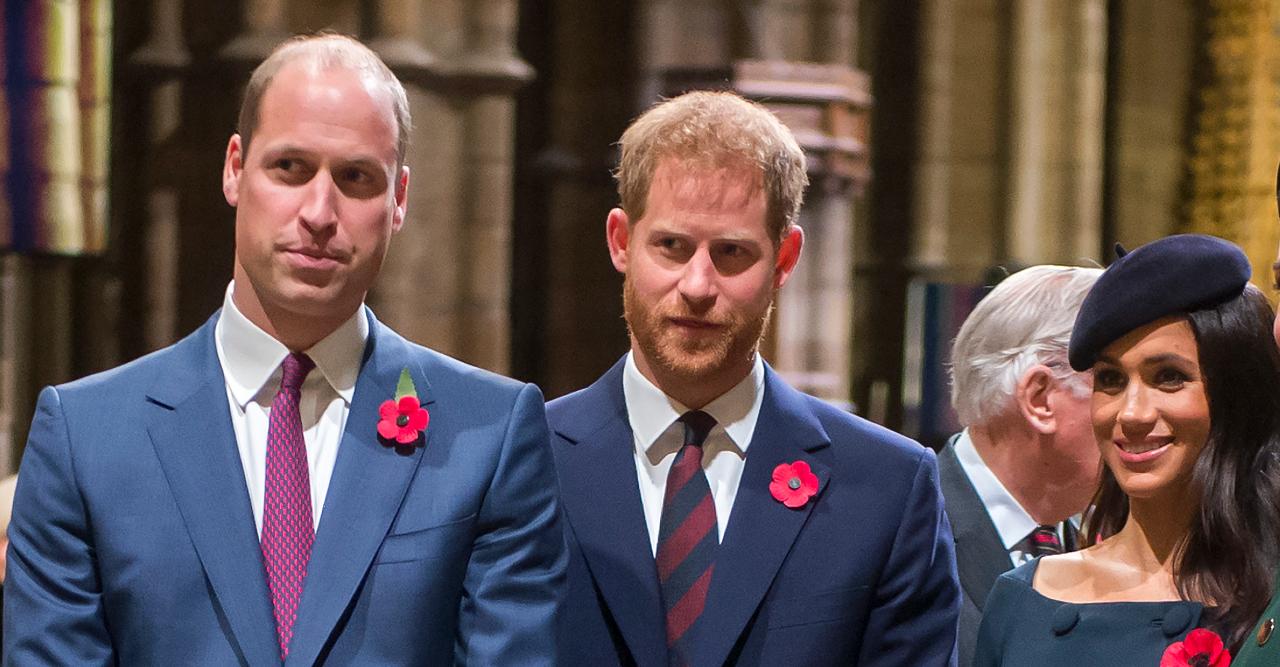 Prince Harry and Prince William's relationship hit an all-time low last year when the former left the royal family and started a new life in California with Meghan Markle. However, Christopher Andersen's new book claims that it was William's doubts in the Sussexes' romance that really broke their bond.
Article continues below advertisement
"Prince Harry was so incensed when his older brother, Prince William, questioned his fast-moving romance with Meghan Markle that he blurted out, 'Who the hell do you think you are?'" an excerpt reportedly reads. "The alleged outburst in September 2017 happened when Harry indicated that he was about to propose to his American girlfriend prompting William to ask, 'Why rush things?'"
Article continues below advertisement
Since the Duke of Sussex ignored the father-of-three's words, the latter asked their uncle, Earl Spencer, to talk to Harry, which only made matters worse, as Harry was "furious that his brother was actively seeking to have others interfere in his personal affairs."
Article continues below advertisement
"I think the tussle, the Cain and Abel break up between William and Harry stems from the fact that Harry felt he was very supportive of William when he was undergoing his long courtship of Catherine," he shared. "Remember, Catherine and her family came in from some flack from inside the royal family, there was never any sense that Catherine was 'the one,' she was always seen as a girlfriend or a friend from university who would fade into the background."
"Everybody inside the palace was blindsided when she became a real item of William's," Morton noted. "Harry felt that he'd supported William and he didn't feel that he was getting the same support from his brother during his courtship with Meghan."