No Bones About It! Prince Charles Visits Hardware Store & Veterinary School In Wales — Pics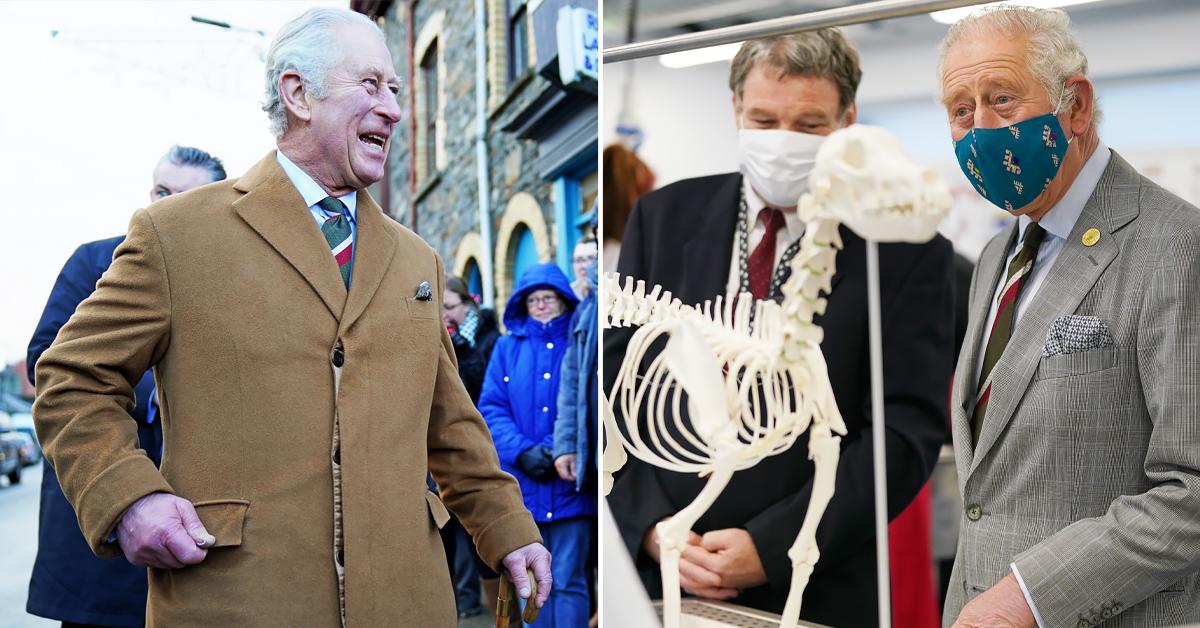 A busy day! Prince Charles was out and about this week — visiting a hardware store and a veterinary school.
Article continues below advertisement
The royal masked up while chatting with others.
Scroll through the gallery below to see the photos!
Article continues below advertisement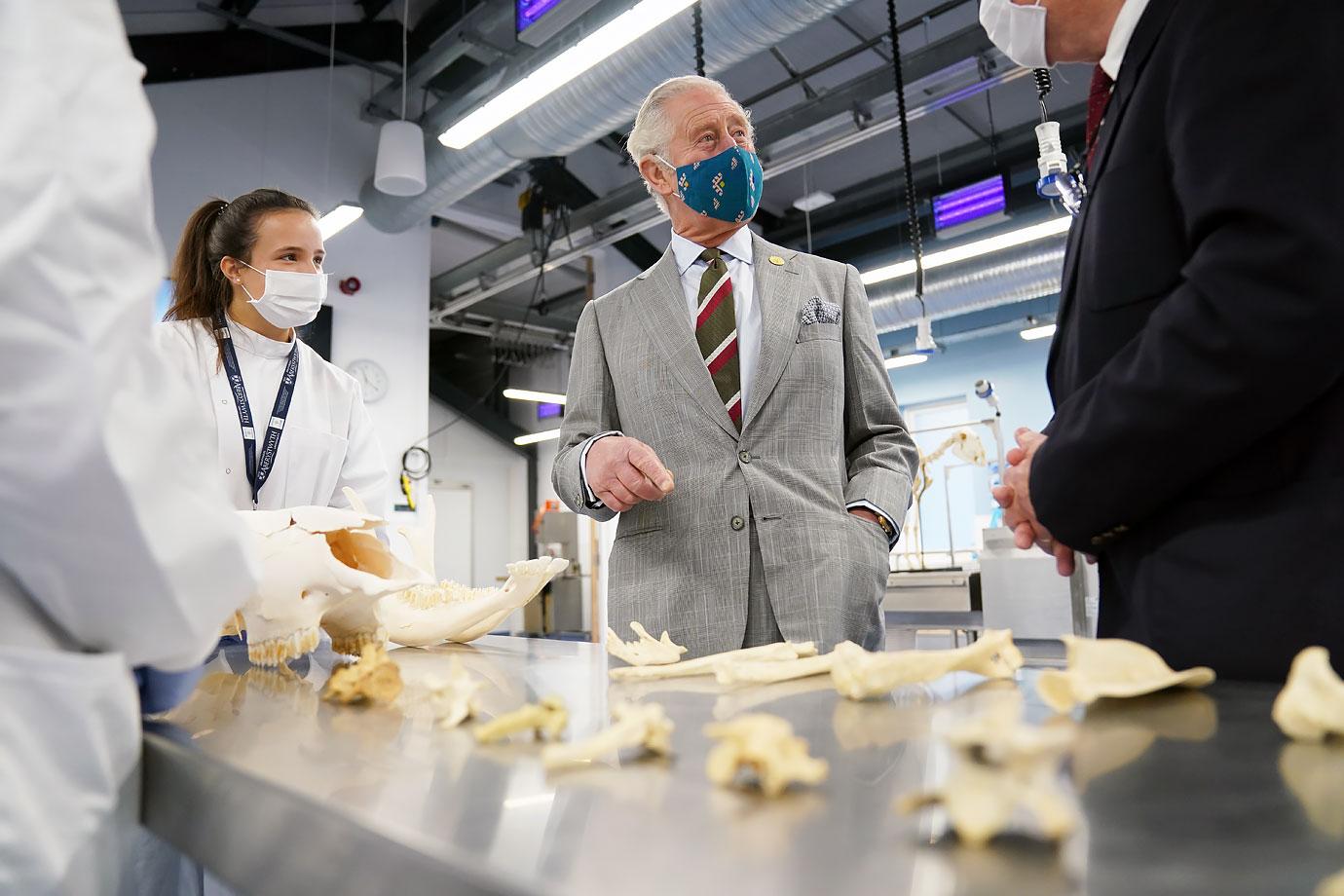 The dad-of-two, who wore a gray suit, chatted with some students at Aberystwyth University's new School of Veterinary Science on December 10.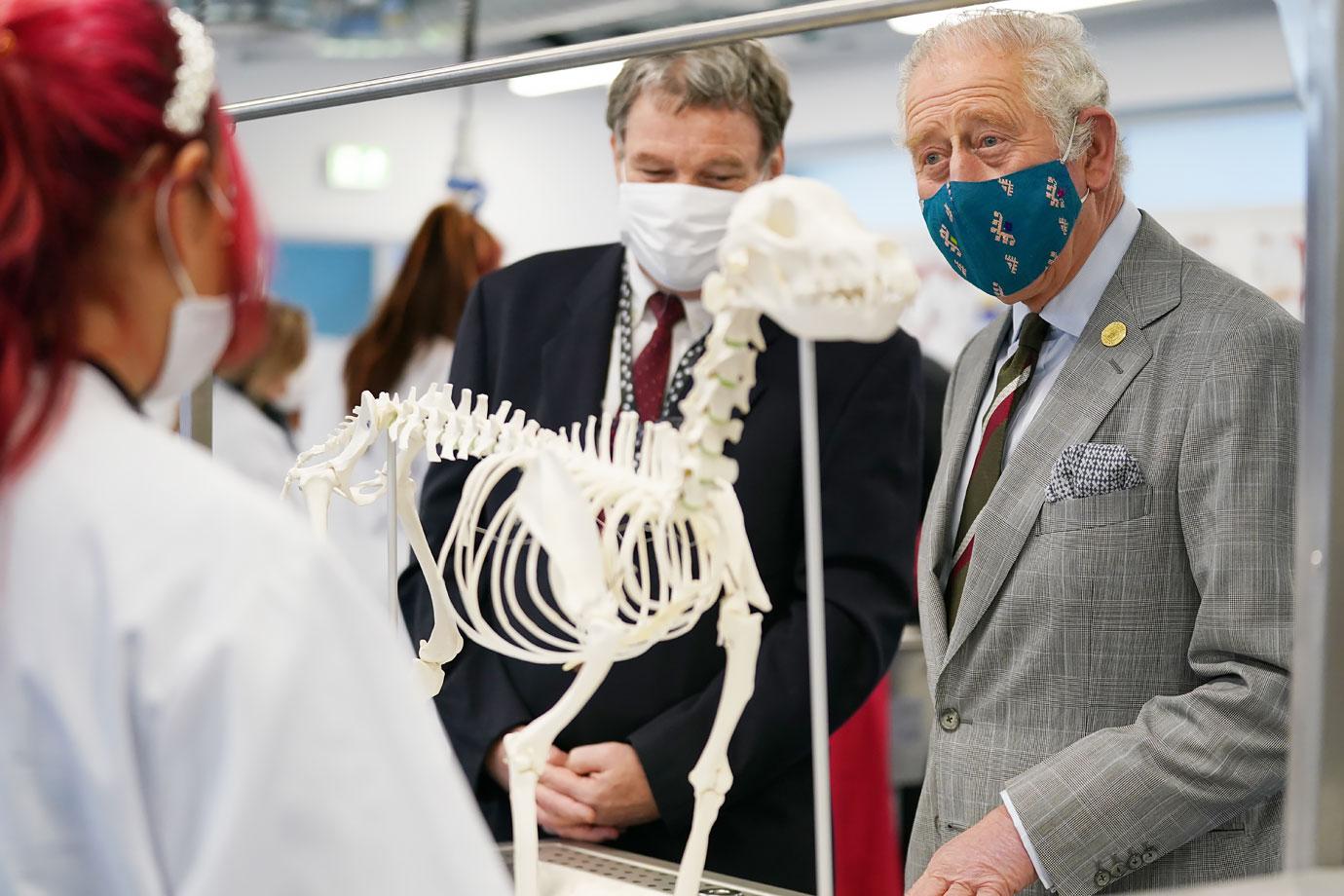 "This morning The Prince was at Aberystwyth University to open their new Veterinary Education Centre. 🐱🐾The centre forms part of Wales' first and only school of Veterinary Science and its inaugural students began their five-year degree in September. His Royal Highness studied at Aberystwyth himself, when taking Welsh lessons ahead of his Investiture as Prince of Wales. 📖 Today The Prince signed the same visitors book that he signed as a student in 1969," a caption read of his adventure.
Article continues below advertisement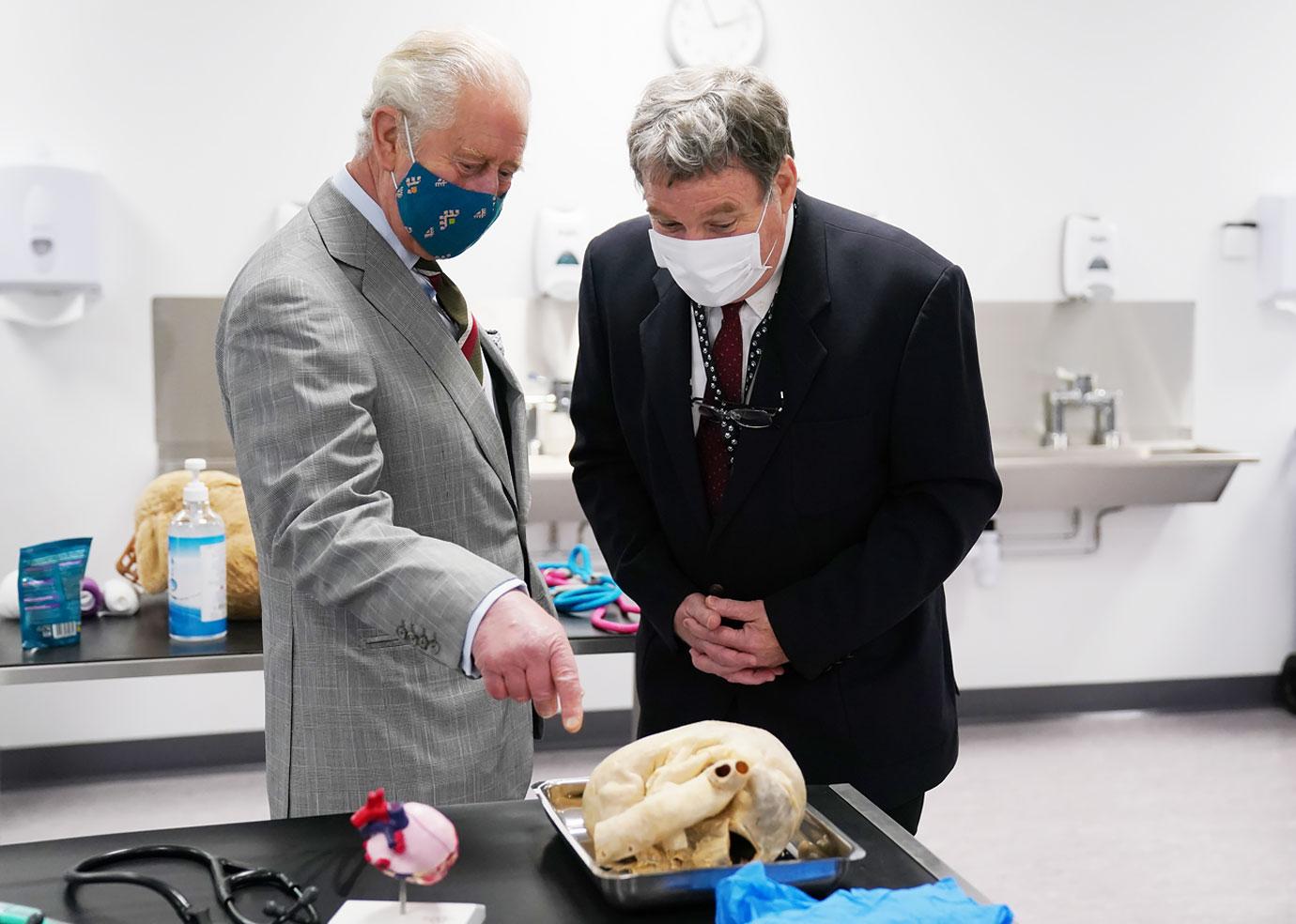 The prince was pointing to all of the items on the table.
Article continues below advertisement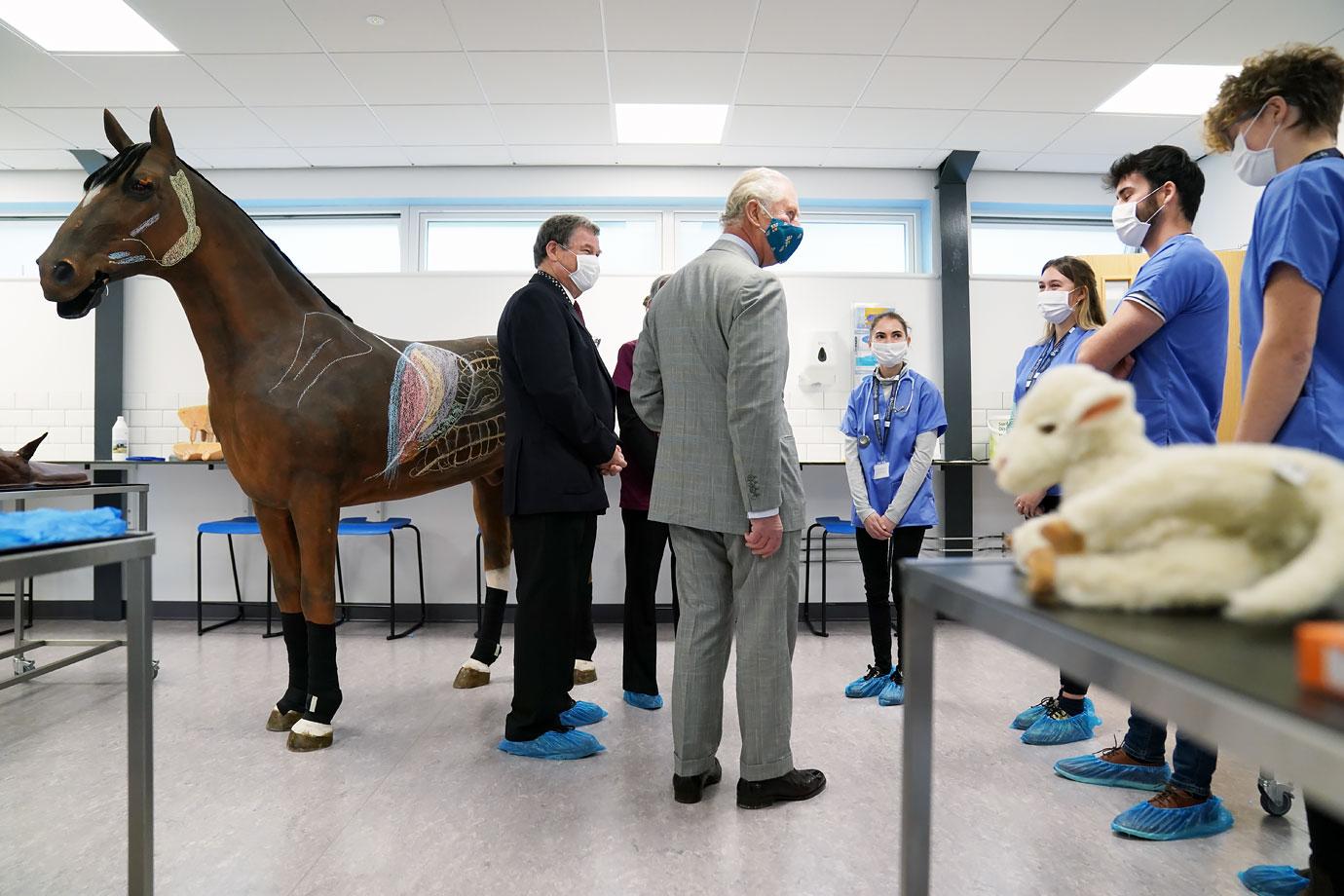 There was even a giant horse in the room!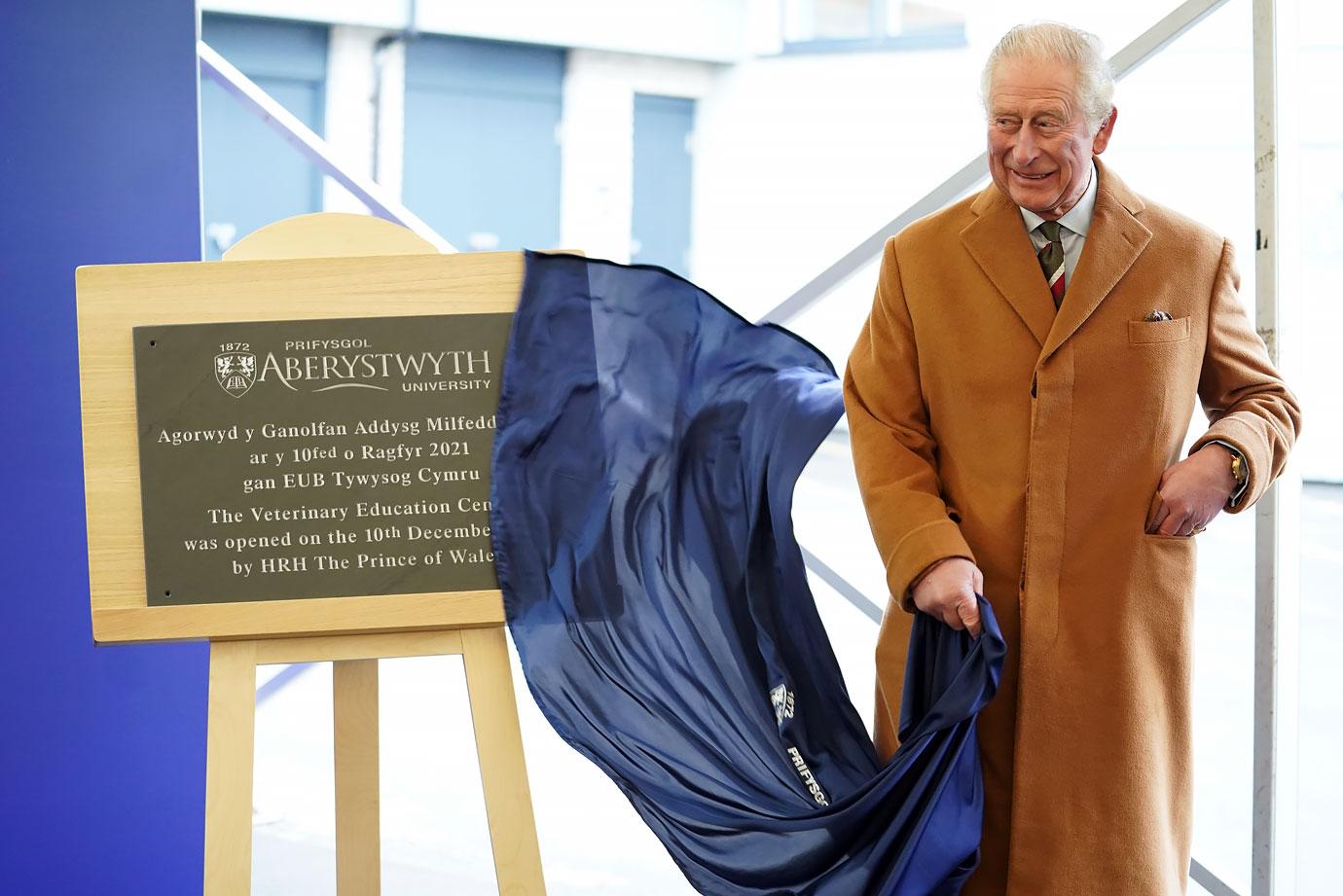 The U.K. native unveiled a sign while on the property.
"Charles, you are so nice 🥰🇬🇧x," one person wrote, while another added, "Wonderful sense of humour HRH has and fantastic sense of caring."
Article continues below advertisement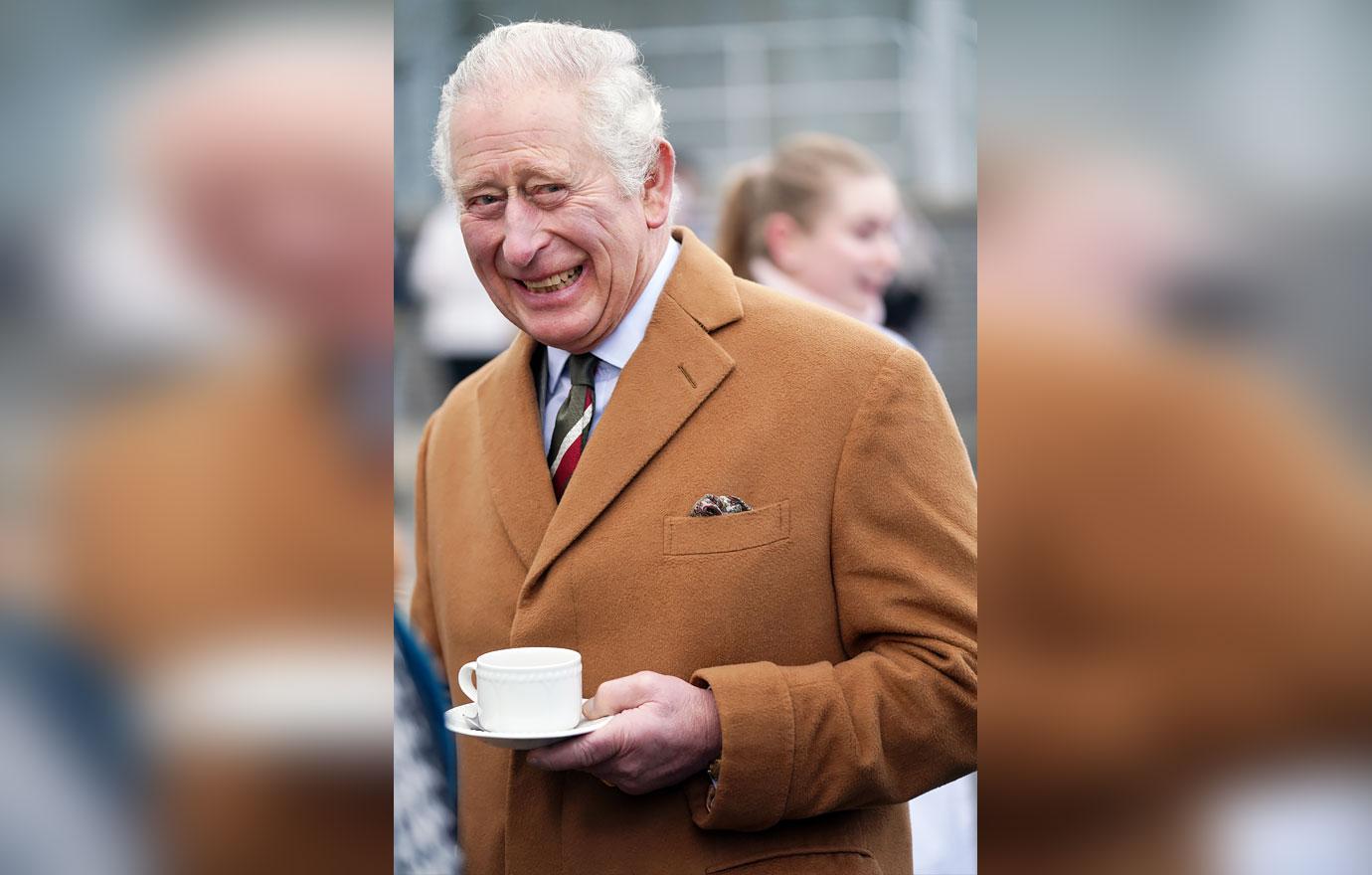 Later on, Charles stopped into another place.
"Excellent customer service from @HafodHardware! 🌟Hafod Hardware is one of the oldest businesses in Rhayader, dating back to 1895.The old ironmonger's store is a pillar of the local community, sponsoring various sports teams, shows and events and making annual donations to a variety of volunteer-led organisations," the caption read via Clarence House's Instagram page.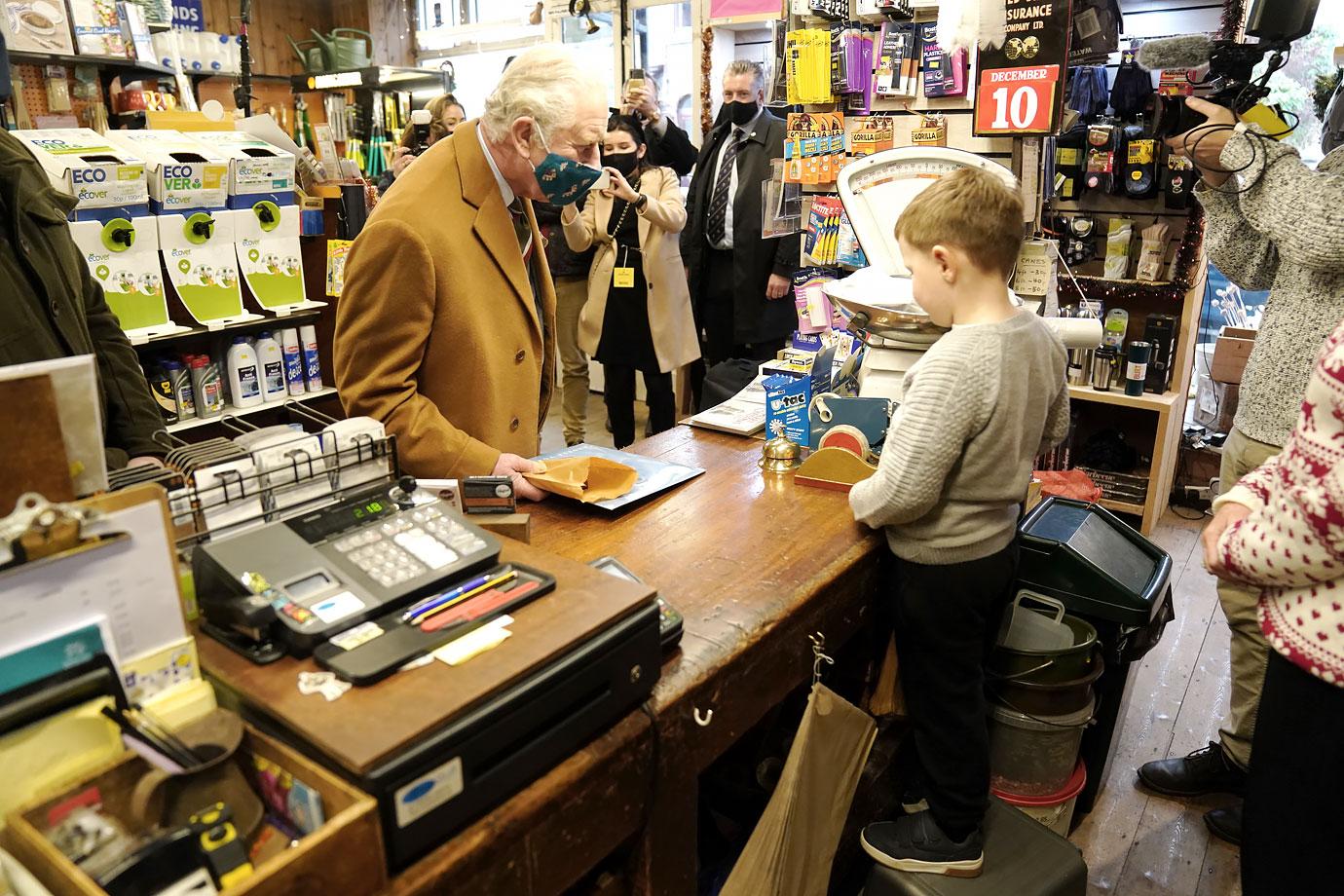 A little helper! Charles received a gift from Arthur Jones, a 4-year-old who was at the store.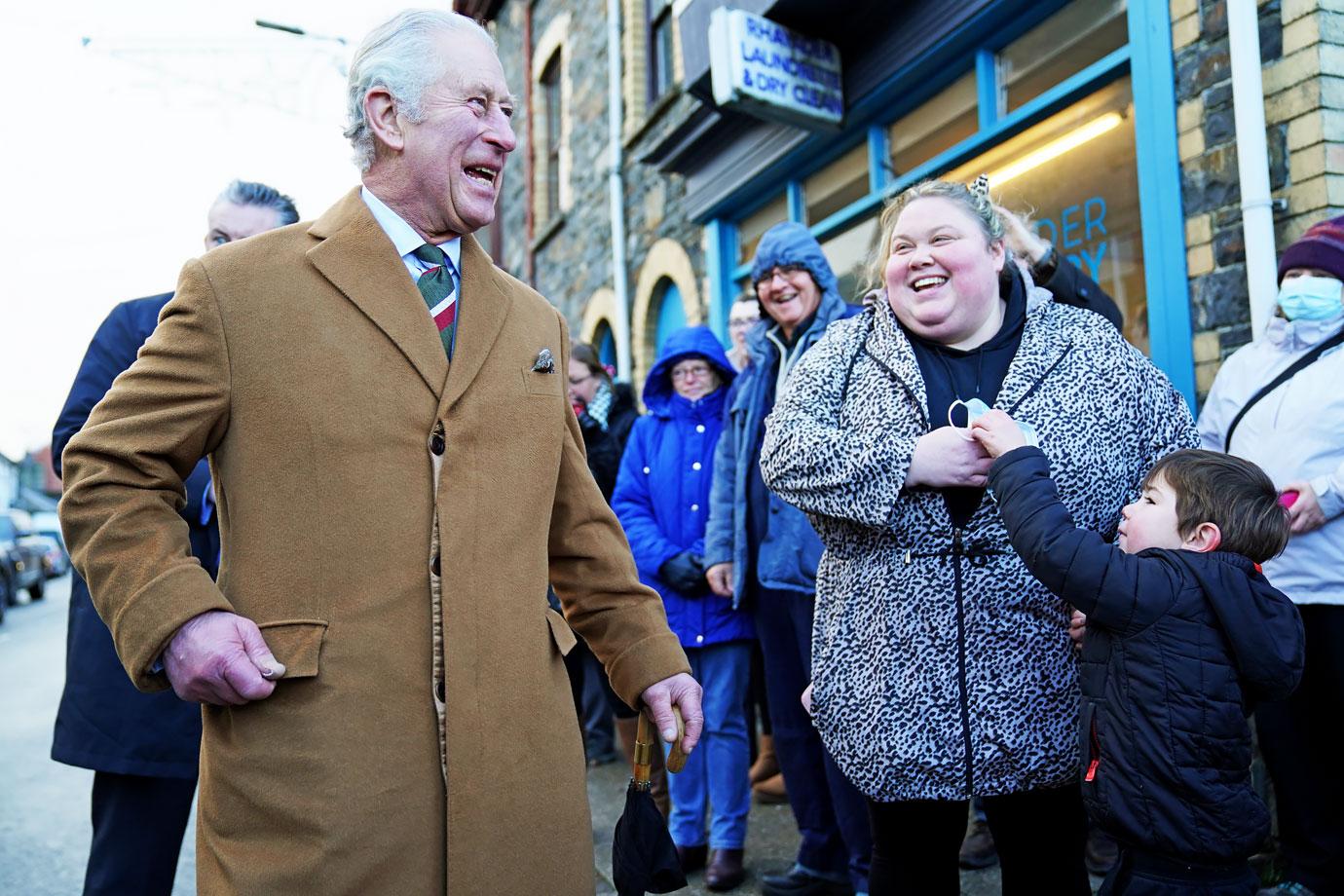 A jolly old time! Of course, people loved seeing Charles out and about.
One person wrote, "Awww I'd love to have a look in that amazing place Lucky Prince Charles xx," while another added, "Prince Charles goes Xmas shopping 🛍 ❤️."