Prince Harry 'Supported William' During His Courtship With Kate Middleton, But Felt His Brother Didn't Reciprocate When He Met Meghan Markle, Author Claims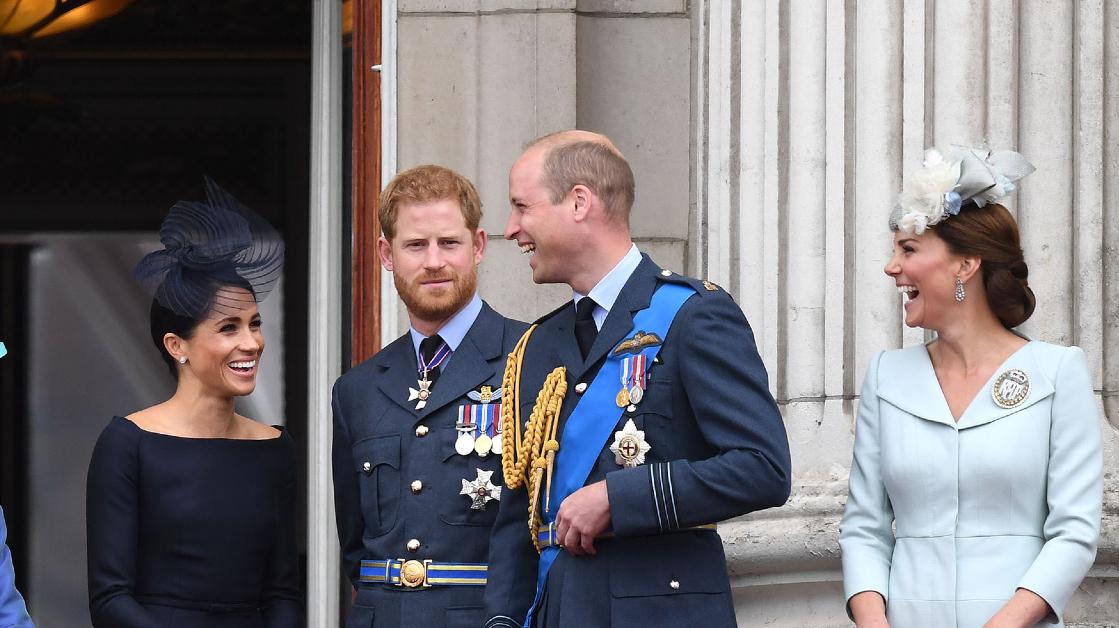 It's no secret that Prince Harry and Prince William haven't been on the same page for quite some time, and royal biographer Andrew Morton believes to know how their feud began in the first place.
Article continues below advertisement
"I think the tussle, the Cain and Abel break up between William and Harry stems from the fact that Harry felt he was very supportive of William when he was undergoing his long courtship of Catherine," he said. "Remember, Catherine and her family came in from some flack from inside the royal family, there was never any sense that Catherine was 'the one,' she was always seen as a girlfriend or a friend from university who would fade into the background."
"Everybody inside the Palace was blindsided when she became a real item of William's," he continued. "Harry felt that he'd supported William and he didn't feel that he was getting the same support from his brother during his courtship with Meghan."
Article continues below advertisement
When Meghan, 40, visited Kensington Palace in 2016, William, 39, allegedly told his brother to pump the brakes and take things slow, which the dad-of-two didn't like.
Article continues below advertisement
"Harry went mental and accused his brother of trying to finish their relationship before it had started," a source told the Daily Mail. "Meghan is quite opinionated and an acquired taste. Harry has become dictatorial in his demands that Meghan be given whatever she wants, and this has caused problems between the brothers."
In 2017, the former TV star spent Christmas in the U.K., but it didn't go well.
Article continues below advertisement
"Harry felt William wasn't rolling out the red carpet for Meghan and told him so," expert Katie Nicholl shared at the time. "They had a bit of a fallout, which was only resolved when [their dad Prince] Charles stepped in and asked William to make an effort. That's when the Cambridges invited the Sussexes to spend Christmas with them."
Article continues below advertisement
It's unclear if the siblings will ever make up.
"The relationship between Harry and William is still very much one of distance," Omid Scobie told Entertainment Tonight. "I don't just mean physical [distance], across the Atlantic, but they are not talking that much, and that is exactly how sources close to William have put it."