Prince Harry & Oprah Announce Release Date & Spills Details On Their Mental Health Documentary, 'The Me You Can't See'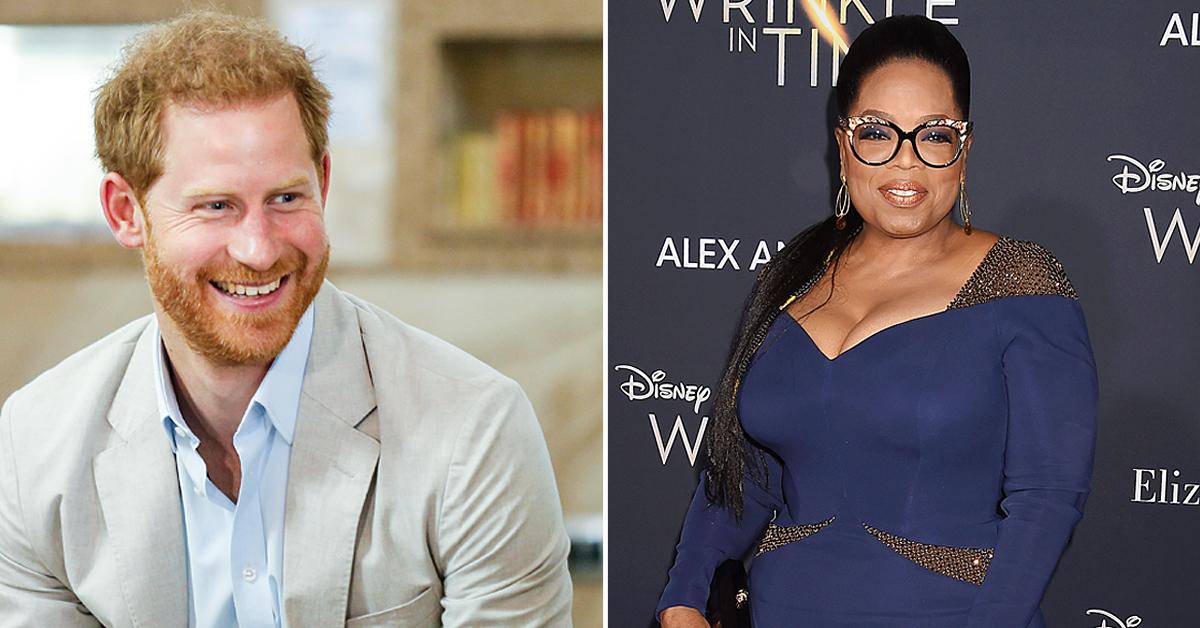 After months of anticipation, Prince Harry and Oprah Winfrey have revealed that their mental health documentary, The Me You Can't See, will be released on Apple TV+ on May 21.
Article continues below advertisement
"Featuring high-profile guests, alongside a wide range of people from across the globe living with the challenges of mental health issues and addressing their emotional well-being, the series transcends culture, age, gender, and socioeconomic status to destigmatize a highly misunderstood subject and give hope to viewers who learn that they are not alone," the official description reads.
Article continues below advertisement
"We are born into different lives, brought up in different environments, and as a result are exposed to different experience," Harry shared. "But our shared experience is that we are all human."
Article continues below advertisement
"The majority of us carry some form of unresolved trauma, loss, or grief, which feels — and is — very personal," he continued. "Yet the last year has shown us that we are all in this together, and my hope is that this series will show there is power in vulnerability, connection in empathy and strength in honesty."
Winfrey also made a statement, expressing, "Now more than ever, there is an immediate need to replace the shame surrounding mental health with wisdom, compassion, and honesty. Our series aims to spark that global conversation."
Article continues below advertisement
Article continues below advertisement
"Our mental well-being, our mental health, being able to rise to the best of yourself, is part of my goal in life," she noted while on The Drew Barrymore Show. "And now as I get to spend my days doing exactly what I want to do, I still continue to be the kind of person who wants to use my life in order to help other people have the best of theirs."
Harry first revealed his involvement with the project in April 2019. Since then, he joined mental healthcare startup BetterUp as a Chief Impact Officer.
"I truly believe that good mental health — mental fitness — is the key to powerful leadership, productive communities and a purpose-driven self," he explained at the time. "It is a huge responsibility to get this right as we bring you the facts, the science and the awareness of a subject that is so relevant during these times."
"Our hope is that this series will be positive, enlightening and inclusive — sharing global stories of unparalleled human spirit fighting back from the darkest places, and the opportunity for us to understand ourselves and those around us better," Harry concluded. "I am incredibly proud to be working alongside Oprah on this vital series."