Prince Harry Once Snapped At Royal Correspondent While On Tour In Africa: 'Don't Behave Like This'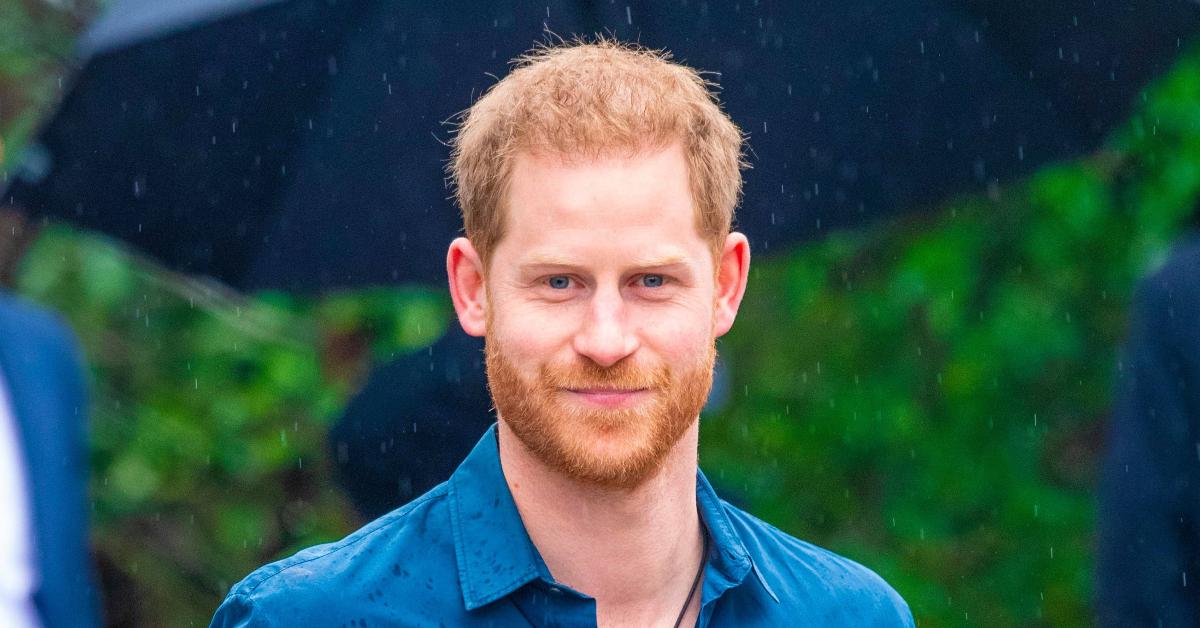 While on a royal tour of South Africa, Prince Harry apparently lashed out at Sky News correspondent Rhiannon Mills, and the footage was used in the second episode of BBC's controversial documentary The Princes and the Press.
Article continues below advertisement
Mills said she had previously always asked the 37-year-old questions when he exited a building, but this time around, he was less than pleased to comply.
"He doesn't stop and give me a full interview, but he acknowledges me or whatever," Mills said. "This one played out quite differently."
Article continues below advertisement
The journalist asked Harry about his work, but he ignored her. She continued to press, and he replied, "What? Ask them."
After she asked another question, the dad-of-two became enraged, saying: "Don't behave like this."
Article continues below advertisement
"Most people looked at it and thought, well, hang on, it was a polite question," she said years later. "Why did it blow up? But looking back at it now, I had basically kicked the wasps' nest."
This is hardly the first time the red-headed royal has lost his cool with the press. In 2018, The Times' royal correspondent Valentine Low claimed that he didn't want to cooperate.
"Harry had been pretty grumpy on that tour," he claimed in the BBC documentary The Princes and the Press. "There was a long, and incredibly boring welcome ceremony in Fiji. And it was very interesting watching them both, because Meghan was sitting just absolutely perfect on a little throne, Harry was just glowering. He was cross with the media, and he spent the entire welcome ceremony just diverting his gaze to one side just to stare daggers at the press pack."
Article continues below advertisement
The new BBC documentary has caused a commotion with the royal family. So much so, they released a rare statement about the ordeal.
"A free, responsible and open Press is of vital importance to a healthy democracy," the message read. "However, too often overblown and unfounded claims from unnamed sources are presented as facts and it is disappointing when anyone, including the BBC, gives them credibility."