Prince Harry Is 'Already Moaning About Something' In 2022 As He Fights For U.K. Security, Expert Fumes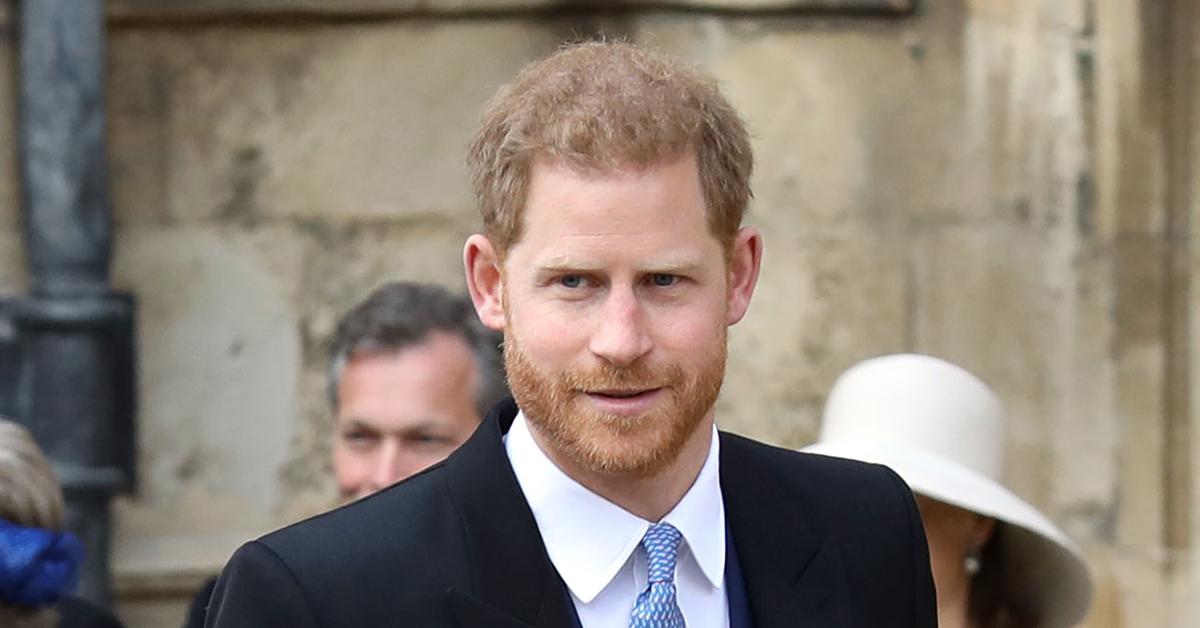 It didn't take long for people to be upset with Prince Harry! Recently, the 37-year-old is taking action against the U.K. government, as he wants security when he comes back home.
Article continues below advertisement
However, many people disagree with the dad-of-two's actions.
"It seems appropriate that this is the first time we have heard from Prince Harry and #Meghan in 2022 and they're already moaning about something...." expert Richard Eden tweeted after the ordeal was brought to light.
Article continues below advertisement
Piers Morgan also jumped in, saying that he didn't understand why Harry was causing drama yet again.
"Harry seems to have delighted in making his 95-year-old grandmother's life more difficult during the most difficult times of her life," he wrote in a piece for The Sun. "Since they quit Britain, Harry and Meghan have proven themselves to be only interested in one thing: making as much money as fast as possible by ruthlessly exploiting their royal status."
Article continues below advertisement
"This latest legal row perfectly exemplifies the Sussexes' desire to have their royal cake and eat it — they don't want to do any actual work for the Royal Family after falling out with most of them following their constant public attacks," he continued.
Harry is planning on coming home, but he cannot do so without proper safety precautions. "Prince Harry inherited a security risk at birth, for life," a statement began. "He remains sixth in line to the throne, served two tours of combat duty in Afghanistan, and in recent years his family has been subjected to well-documented neo-Nazi and extremist threats. While his role within the Institution has changed, his profile as a member of the Royal Family has not. Nor has the threat to him and his family."
Article continues below advertisement
The statement continued, "The Duke and Duchess of Sussex personally fund a private security team for their family, yet that security cannot replicate the necessary police protection needed whilst in the U.K. In the absence of such protection, Prince Harry and his family are unable to return to his home. The Duke first offered to pay personally for U.K. police protection for himself and his family in January of 2020 at Sandringham. That offer was dismissed. He remains willing to cover the cost of security, as not to impose on the British taxpayer. As is widely known, others who have left public office and have an inherent threat risk receive police protection at no cost to them."
Article continues below advertisement
"The goal for Prince Harry has been simple – to ensure the safety of himself and his family while in the U.K. so his children can know his home country. During his last visit to the U.K. in July – to unveil a statue in honour of his late mother – his security was compromised due to the absence of police protection, whilst leaving a charity event," the message stated. "After another attempt at negotiations was also rejected, he sought a judicial review in September 2021 to challenge the decision-making behind the security procedures, in the hopes that this could be re-evaluated for the obvious and necessary protection required. The U.K. will always be Prince Harry's home and a country he wants his wife and children to be safe in With the lack of police protection, comes too great a personal risk. Prince Harry hopes that his petition –after close to two years of pleas for security in the U.K. – will resolve this situation. It is due to a leak in a U.K. tabloid, with surreptitious timing, we feel it necessary to release a statement setting the facts straight."