Prince Harry & Meghan Markle Would 'Ruin' Relationship With Royal Family If They 'Leak' Anything, Expert Claims: 'They Will Be Totally Cut Off'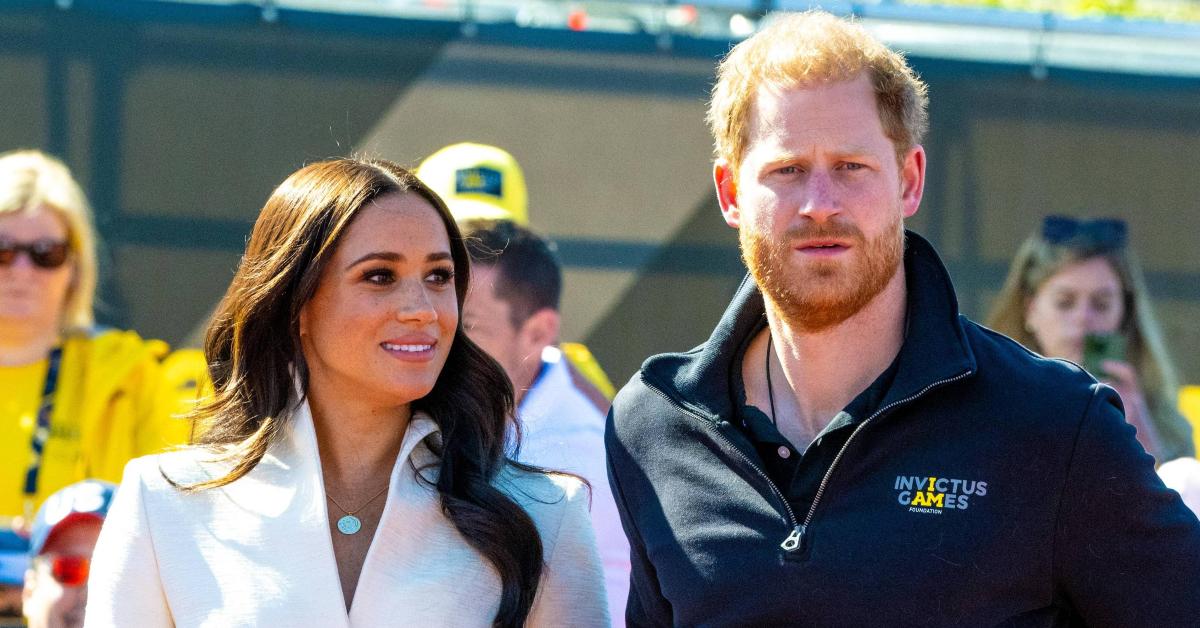 Meghan Markle and Prince Harry were only in the U.K. for a short while, but it seems like the royal family still doesn't have confidence in the duo, who spoke out in 2021 about the ins and outs of the royal family.
Article continues below advertisement
"The test really begins now for Harry and Meghan," expert Duncan Larcombe told Closer magazine. "They have come to the UK and to the Jubilee and really cemented themselves as royals again, which is great for their brand and something that Spotify, Netflix and Penguin will be eating up."
"Clearly an olive branch has been extended by the Royal Family here," he continued. "But Harry and Meghan would ruin that if any private information about this weekend was spoken about to the press or revealed in a book. It's last-chance saloon for them now. If anything from the weekend leaked, I imagine they will be totally cut off and that'll be it."
If they can "prove they can be trusted," then things might be different going forward.
"It could be a huge step in the right direction and the start of a new beginning," Larcombe noted.
Article continues below advertisement
Meghan, 40, and Prince Harry, 37, attended the Service of Thanksgiving in early June, but it didn't seem like Prince William, Kate Middleton or Prince Charles were interested in engaging in them. So much so, William, 39, and Kate, 40, sat across the room from the California-based pair, and Charles, 73, barely glanced at them.
Article continues below advertisement
"I think he would have been very, very upset that he was largely ignored," expert Angela Levin told The Sun. "He still feels he's owed an apology. But he's the one who should apologize. He said during the Oprah interview that Charles and William were trapped, he said he'd been cut off by his father."