Meghan Markle Appeared 'Nervous' During Her Jubilee Visit, Body Language Expert Shares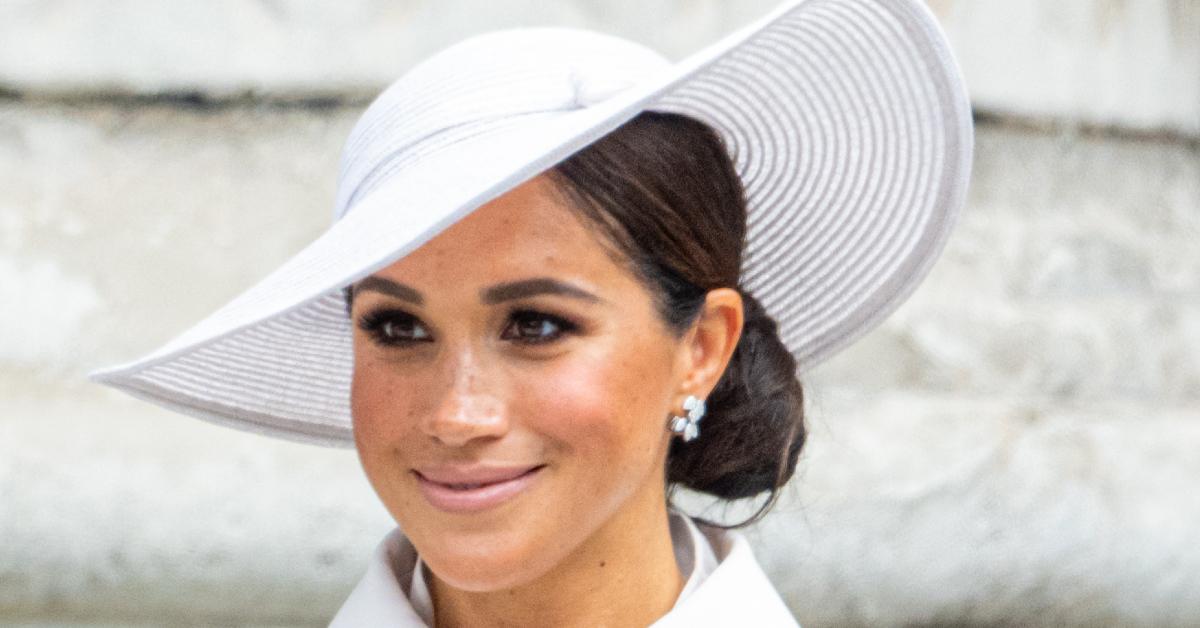 Meghan Markle made her big return to the U.K. when she visited for the Queen's Platinum Jubilee, which took place during the first week of June.
However, according to body language expert Jesús Enrique Rosas, he said the former actress, 40, wasn't totally herself when seeing the royal family at St Paul's Cathedral.
Article continues below advertisement
"When I was checking the footage, I noticed everyone was mentioning Meghan fixing her collar and it was always the left side…something has to be said about pacifying gestures," he told The Express. "We do this kind of gesture to calm ourselves, it can be fixing our clothes or touching our faces, or in the case of Harry, touching his [wedding] ring."
"This is a way to vent stress and it actually works, that's why we do it. But at the same time, we are telling the world we are nervous," he continued. "In the case of clothing, maybe the fit isn't right and we feel a bit uncomfortable, but for any fitting adjustments, we usually pull — pull sleeves, skirts. But this was a very deliberate move for her [Meghan] to touch her collar flap, she's not really adjusting any fitting."
Article continues below advertisement
Although the brunette beauty appeared happy, Rosas said that was all an act.
"Don't be fooled by Meghan's smile, she was also uncomfortable at times," he shared, adding that "her neck muscles are really tense."
"There was a good reason for that tension," he pointed out, as all eyes were on her as she entered the building.
It didn't look like things went well inside, either, as Prince William and Kate Middleton sat on opposite sides from Prince Harry and Meghan, and Prince Charles barely glanced over at his daughter-in-law. However, when he saw Kate, he apparently greeted her with open arms.
But perhaps Harry and Charles were finally making up, as the California-based pair were seen leaving Clarence House, sparking rumors that a reconciliation is on the table.