Prince Harry & Meghan Markle Plan To Hire Nicole Scherzinger's Consultant Since They 'Are Rapidly Expanding Their Business Empire,' Insider Reveals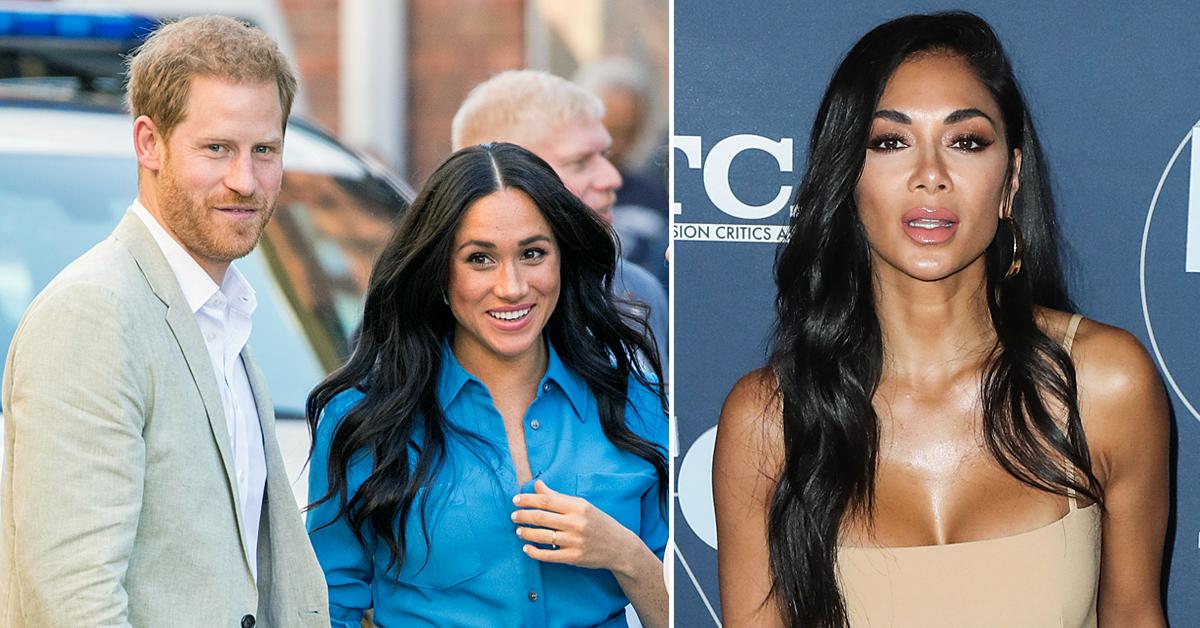 Prince Harry and Meghan Markle are very interested in doing business with Nicole Schwerzinger's consultant Ollie Ayling, as he really helped the singer's career thrive, The Sun reported.
Article continues below advertisement
"Harry and Meghan are rapidly expanding their business empire and want the best in the business to help," a source told the outlet. "Ollie Ayling has been key in guiding Nicole's career, making her money and keeping her relevant, so he was deemed a perfect fit."
The source continued, "The Sussexes are already way more famous than the Pussycat Dolls. Now they want a fortune bigger than Nicole's."
Article continues below advertisement
Ayling — who has worked with the Hollywood star for almost seven years — has helped Schwerzinger land roles in Disney movies, including Moana and Ralph Breaks the Internet. Additionally, he also secured her spot a judge on the X Factor and The Masked Singer.
Article continues below advertisement
Since moving to the U.S., Harry and Meghan have been able to make a lot of money from big companies such as Spotify and Netflix.
Last year, they announced they had inked a multiyear deal with Netflix to produce exclusive content, and shortly after, it was revealed they would produce a podcast on Spotify through their new company, Archewell Audio.
Article continues below advertisement
"The Netflixes and Spotifys of it all was never part of the plan," Harry told Oprah Winfrey in March. "This was never the intention. We're certainly not complaining, our life is great now, we've got a beautiful house, I've got a beautiful family. The dogs are really happy. At the time during COVID, the suggestion by a friend was 'What about streamers?' and we hadn't thought about it. There were all sorts of different options and from my perspective, I just needed enough money to pay for security to keep my family safe."
Article continues below advertisement
"Life is about storytelling," the former actress said. "For us to be able to have storytelling through a truthful lens that is hopefully uplifting is going to be great, knowing how many people that can land with and be able to give a voice to a lot of people that are underrepresented and aren't really heard."