Exclusive: Prince Harry & Meghan Markle's Oprah Winfrey Interview Angers Some At Netflix, Insider Reveals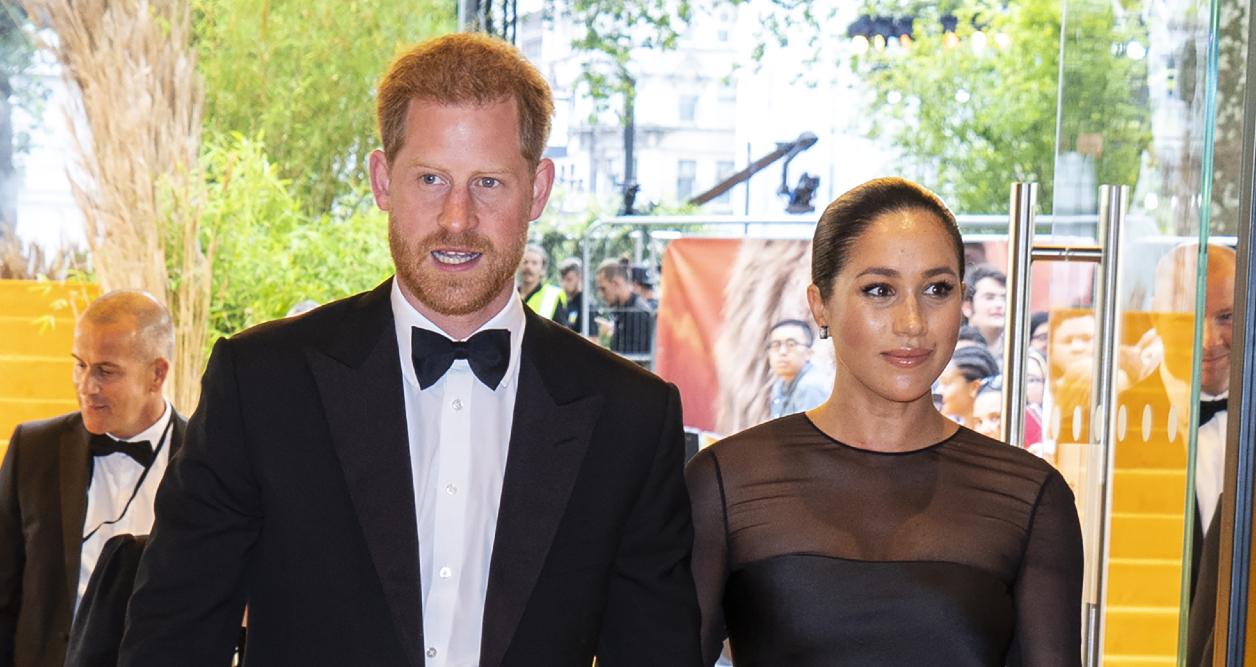 Meghan Markle and Prince Harry are already creating workplace drama after announcing they would be doing their first sit-down interview with Oprah Winfrey. It was already a forgone conclusion that the couple would select Winfrey for their first interview, but there is some annoyance after the pair spent much of the past year decrying their lack of privacy while trying to secure themselves a $100 million production deal. The duo met with Apple TV, Disney and NBC Universal executives before ultimately signing a deal with Netflix to produce documentaries, docuseries, feature films, scripted shows and children's programming, which will be exclusive to the platform.
Article continues below advertisement
What the two will not do, however, is appear in any sort of reality show or documentary about their own lives, which is why the interview with Winfrey is not sitting well with some at Netflix, according to a source. Sources tell The Royal Observer that some think the interview is a great thing and welcome the fact that it might change public opinion about the couple's reticence, while others are concerned that they are giving the biggest interview of their lives to a competitor.
Winfrey will not only be conducting the interview but also producing the piece with her team — the same team that produces her series, The Oprah Conversation, for Netflix competitor Apple TV. The interview will premiere as a CBS special in the U.S., but it is still not clear when it will air in other countries or if Winfrey plans to use footage that did not make it to air for her own show.
"The first interview was never going to be on Netflix, and if it ever becomes part of Winfrey's Apple TV series then all will be fine," says a source with knowledge of the couple's negotiations last summer. "But if this ends up on Apple and it is used as a way to start rolling out a new programming slate, there are going to be some issues."
Article continues below advertisement
The same source also pointed out that Prince Harry has ties to Winfrey, her production team and Apple TV execs. The red-headed prince produced a series about mental health with that same team a few years back, though after much initial press and hoopla, nothing actually came out of the deal. "If Harry got paid, he might still owe them one and be using this interview to settle up his debt," opines the source.
Apple TV did not respond to a request for comment.
Article continues below advertisement
Others feel that the interviews are a great thing, no matter where it airs. In addition to their sit-down with Winfrey, Prince Harry also recently filmed a segment where he toured Los Angeles with James Corden. "Humor is going to be key," explains a TV executive. "It is a tough time and it is going to be hard for some people to stomach someone who was born with a silver spoon in their mouth."
Expectations for the couple are not as high as they were for the Obamas says that source, who noted that the Obamas have delivered in a big way for Netflix. The couple helped Netflix score an Oscar straight out if the gates last year with American Factory — the first documentary that they produced for the streaming service. And it appears that history may repeat itself at this year's ceremony with the second project they produced, Crip Camp.
"[Prince Harry and Meghan] keep getting compared to the Obamas, and they certainly have followed in their footsteps with the Netflix and Spotify deals," adds the TV exec. "But the Obamas are social and enigmatic and very, very intelligent while also having a unbelievable work ethic. All that is to say, the Obamas give great interviews and will give great interviews every time they sit down with someone, while a polarizing actress and her husband who was born famous are going to need a little help."
Harry and Meghan's big interview is set to air after 60 Minutes on March 7.