Prince Harry & Meghan Markle Need To Return To The U.K. And Support The Queen 'Before It's Too Late,' States Former Royal Butler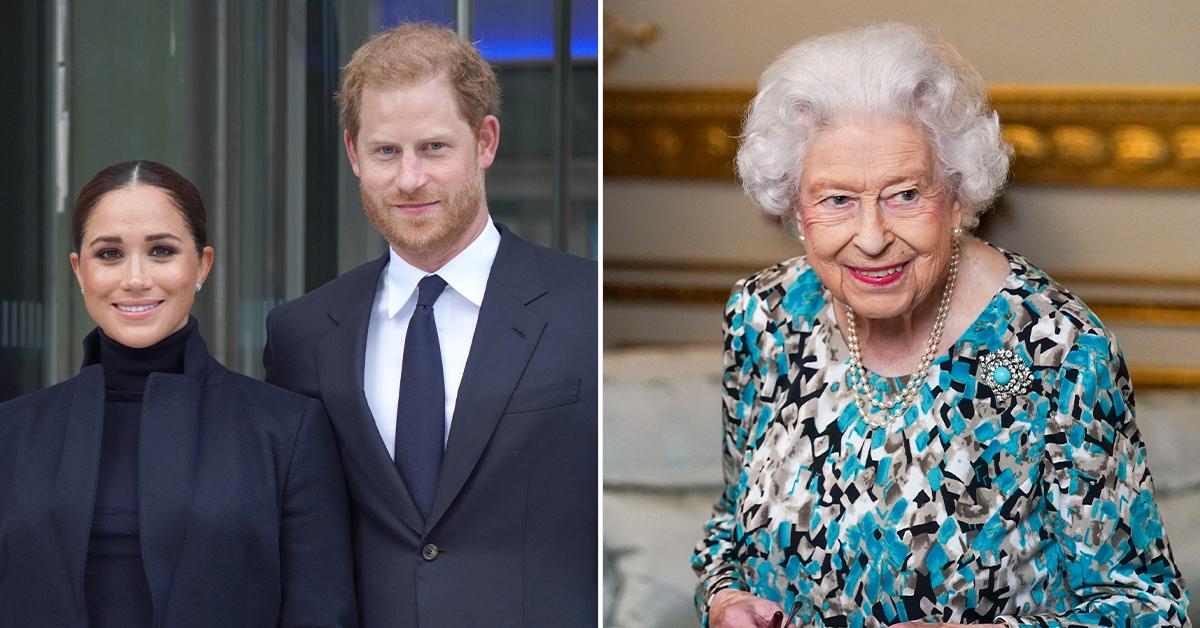 In light of Queen Elizabeth's recent health woes, Prince Harry and Meghan Markle need to reconsider their relationship with the royal family, insists Princess Diana's former butler Paul Burrell.
Article continues below advertisement
"The Queen is an incredibly strong woman, and I believe she'll want to work until the end of her life. She always told me that her roles as Queen and a grandmother are the most important things to her," Burrell explained to Closer. "At 95, she's doing great – but she can't do what she used to do. She needs to put her health first and limit her workload."
Article continues below advertisement
"We've seen recently that her family have rallied around her to support her and take on more. Kate and William have been thriving – and their work will be a huge support and relief to the Queen," the royal guru continued. "And we've seen other members of the family step up to take on more engagements in recent weeks, too. Harry and Meghan's absence from 'the firm' is more significant than ever."
"Their betrayal of the royals is more noticeable now than ever. With everyone stepping up to support the Queen, Harry and Meghan would have been an incredible help, but they're not – they're in America," he added. "They should be here right now, supporting his elderly grandmother."
Article continues below advertisement
"It's not too late for Harry to return to the U.K. to support her and be with her. They must act now to help the Queen, before it's too late and they miss out on precious time with her – but I suspect they won't," BurrelI confessed. "I think, years later, they'll realize what they've done, but I can't see it being anytime soon."