Prince Harry May Ask Princess Eugenie For Help On His Memoir Since They Are 'Still In Regular Contact,' Says Insider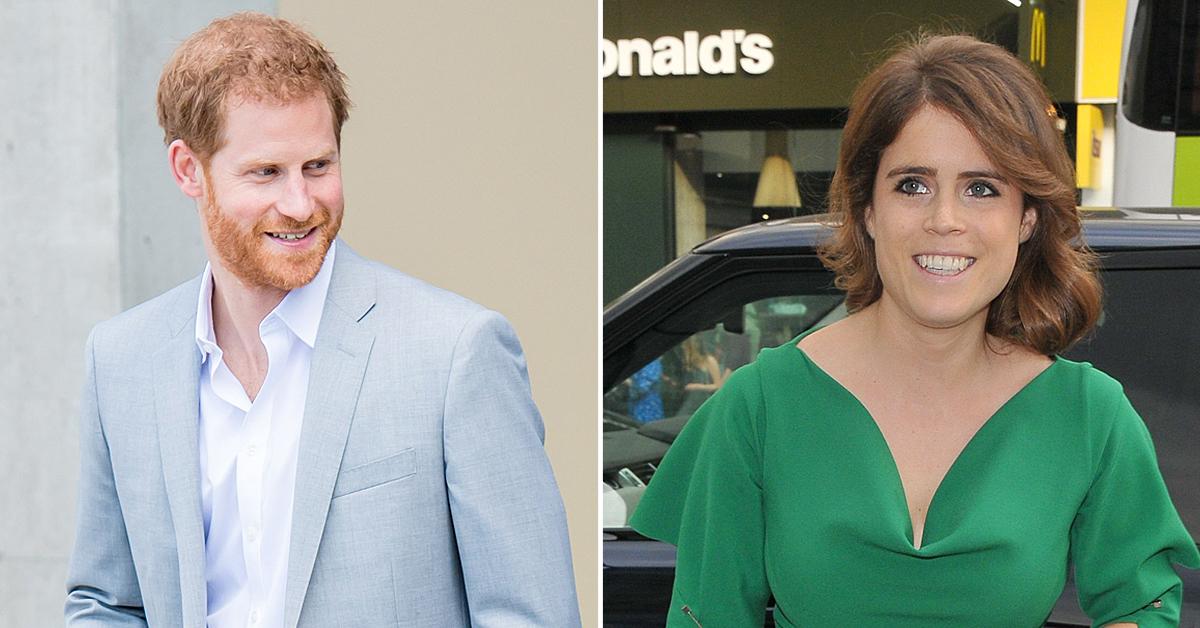 Though most of the royal family is stressed out over Prince Harry's memoir, insiders believe that the father-of-two could ask his cousin Princess Eugenie to help him with his book.
Article continues below advertisement
After Harry and Meghan Markle moved to America, Eugenie remained in touch with them, and the Duke of Sussex has stayed at her home when he's returned to the U.K., which is why some think she would be a good ally for Harry to turn to when writing his story.
Article continues below advertisement
Harry's book, which will also be authored by ghostwriter J.R. Moehringer, was announced last month.
"I'm writing this not as the prince I was born but as the man I have become," he said in a press release. "I've worn many hats over the years, both literally and figuratively, and my hope is that in telling my story — the highs and lows, the mistakes, the lessons learned — I can help show that no matter where we come from, we have more in common than we think."
Some think he's releasing the book just to get back at his family.
"I think he will go as far as possibly can. I don't think there are any more boundaries for him," royal expert Angela Levin predicted of what Harry could reveal. "I think that is a huge problem for the royals. It is like someone who has been caged, he said he felt trapped and now he has his freedom. And my goodness he is going to take revenge. That is a very important part of what he wants to do."