Prince Harry & Meghan Markle Felt They 'Didn't Get The Funding & The Support They Wanted' While They Were In The Royal Family, Expert Claims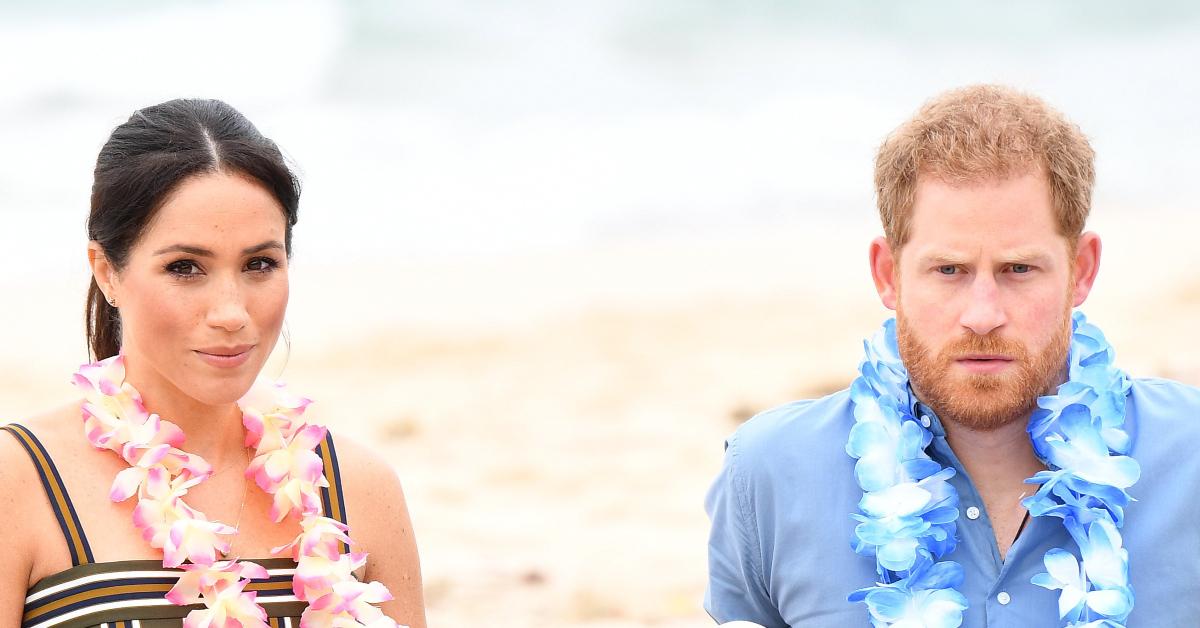 There are several reasons as to why Meghan Markle and Prince Harry left the royal family, but one includes the fact that they never adjusted to their roles.
Article continues below advertisement
"They are popular and what they found difficult to accept was that inside the royal family it's not about popularity, it's about the position," royal biographer Andrew Morton told The Express. "Harry was lower down the totem pole, and so too was Meghan. They didn't get the funding they wanted, they felt they didn't get the support they wanted."
Article continues below advertisement
In 2020, the two announced they were stepping down as senior members of the royal family. As a result, they moved to California and have been there since.
Article continues below advertisement
According to Christopher Andersen's new book, Brother and Wives: Inside the Private Lives of William, Kate, Harry, and Meghan, the final straw occurred when the monarch removed a photo of her grandson Archie.
The 95-year-old "looked over the tables where the photographs she had so lovingly selected were arranged. All were fine but one, [the Queen] told the director."
She apparently pointed to the photo of Archie and said: "That one, I suppose we don't need that one."
Article continues below advertisement
The dad-of-two "felt as if he, Meghan and Archie were being erased from the family," an insider told Andersen.
Even though the move was a snub to the Sussexes, the pair couldn't be happier that they are now on the West Coast and away from Harry's brood.
"Well, we moved here during lockdown — exactly when things shut down, so we have just been able to spend a lot of time at home and creating a home, but I think it's just the lifestyle and the weather is pretty great. We are just happy," Meghan, 40, told Ellen DeGeneres in late November while appearing on her talk show.