Meghan Markle & Prince Harry Are 'Heartbroken' Over The 'Situation In Afghanistan' & 'The Growing Humanitarian Disaster In Haiti'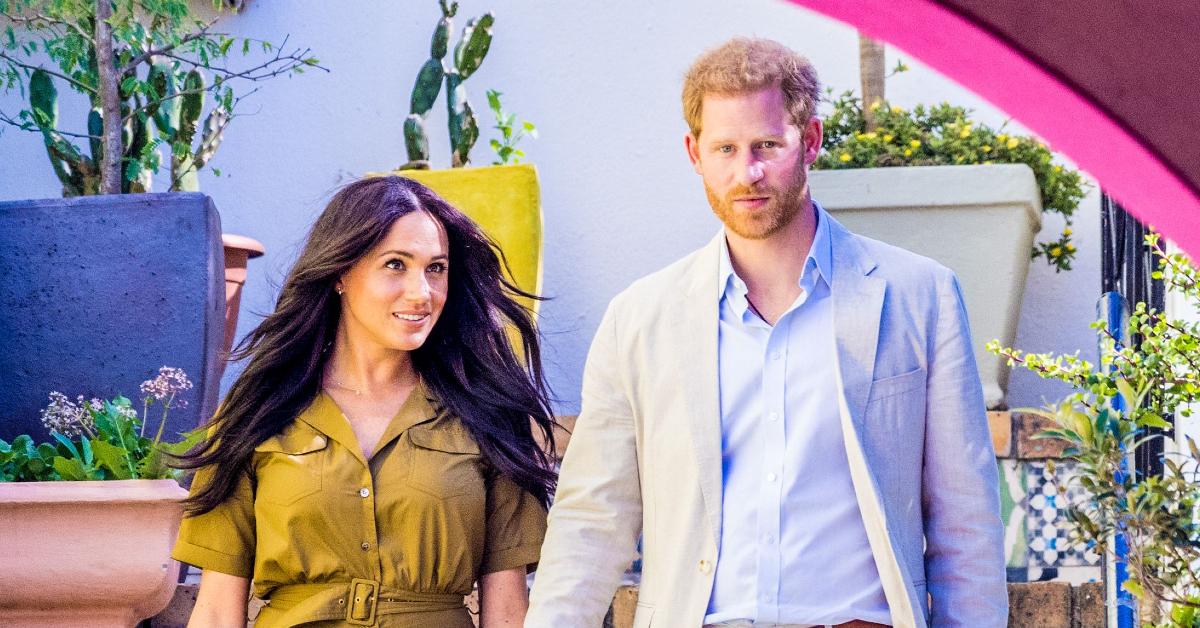 Meghan Markle and Prince Harry spoke out after many recent worldwide events have wreaked havoc on society. From the Taliban taking over Afghanistan to the earthquake in Haiti, the couple made it clear that we all need to support one another during these trying times.
Article continues below advertisement
"The world is exceptionally fragile right now," the message began on their Archewell website. "As we all feel the many layers of pain due to the situation in Afghanistan, we are left speechless. As we all watch the growing humanitarian disaster in Haiti, and the threat of it worsening after last weekend's earthquake, we are left heartbroken. And as we all witness the continuing global health crisis, exacerbated by new variants and constant misinformation, we are left scared."
"When any person or community suffers, a piece of each of us does so with them, whether we realize it or not. And though we are not meant to live in a state of suffering, we, as a people, are being conditioned to accept it. It's easy to find ourselves feeling powerless, but we can put our values into action — together," the note continued. "To start, we encourage you to join us in supporting a number of organizations doing critical work. We also urge those in positions of global influence to rapidly advance the humanitarian dialogues that are expected to take place this fall at multilateral gatherings such as the U.N. General Assembly and the G20 Leaders' Summit."
Article continues below advertisement
"As an international community, it is the decisions we make now — to alleviate suffering among those we know and those we may never meet — that will prove our humanity," the message concluded.
Article continues below advertisement
The pair also recommended that they will be doing their part to help out and encouraged others to join in.
"We are also supporting the emergency response in Haiti with our partner World Central Kitchen, which is working with local organizations that are helping with recovery efforts to save lives and preserve the health of those on the ground," they wrote. "Finally, against this backdrop, we are acutely aware that the rise of the COVID-19 Delta variant has jeopardized the health and safety of families around the world. We are working to support vaccine equity through our commitment to combating the spread of misinformation, as well as our ongoing partnerships with Vax Live and Global Citizen."
Article continues below advertisement
The day before, Harry — who served in the British Army for 10 years — issued a statement about the ongoing Afghanistan crisis.
Article continues below advertisement
"What's happening in Afghanistan resonates across the international Invictus community," Harry and Dominic Reid, the CEO of Harry's Invictus Games, said in a statement, which was posted on Twitter. "Many of the participating nations and competitors in the Invictus Games family are bound by a shared experience of serving in Afghanistan over the past two decades, and for several years, we have competed alongside Invictus Games Team Afghanistan."
"We encourage everybody across the Invictus network — and the wider military community — to reach out to each other and offer support for one another," the statement concluded.