Prince Harry & Meghan Markle 'Behave Like Celebrities, Are Really Flashy' After Leaving The Royal Family, Claims Expert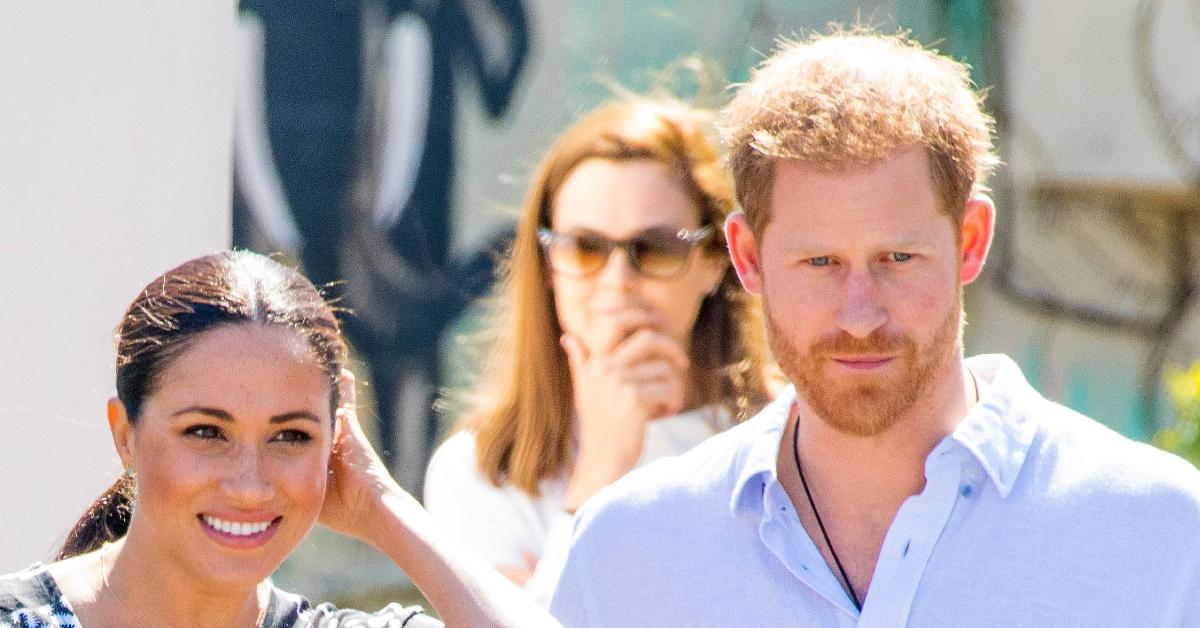 It's been a little over a year since Prince Harry and Meghan Markle moved to California, and according to royal expert Richard Eden, he believes the duo are acting quit differently since they left the U.K.
Article continues below advertisement
"There is no question that Harry and Meghan have now joined the ranks of global celebrities," Eden said on Palace Confidential. "But I think that does keep them separate from the Royal Family. We saw it at the charity concert in L.A. that they attended. They were listed on the billing as Harry and Meghan."
Article continues below advertisement
Meanwhile, Charlotte Griffiths commented on the pair's lavish lifestyle, as they live in a $14 million house in Montecito, Calif. "Harry and Meghan behave like celebrities, they are really flashy," she said. "Even when Harry came to London the other day, he went back by this private service. It wasn't a private jet but it was a really smart car that gets him off the back of the plane, he is living like a celebrity."
Though Harry is miles away from his brood, he seems to be really happy that he's raising his kids on the West Coast.
Article continues below advertisement
"Making this move is really scary, like at every possible opportunity the forces that were working against us tried to make it impossible," he said. "Did I expect to find ourselves in this situation so quickly? No. I think we've done a really good job. I have no regrets, it's incredibly sad, but I have no regrets at all because now I'm in a place where I feel like I should have been four years ago."
"I've learned more about myself in the last four years than I have in the 32 years before that. I have my wife to thank for that," Harry added. "I have no doubt my mum would be incredibly proud of me, I'm living the life that she wanted to live for herself … living life as she wanted us to be able to live. So not only do I know she's incredibly proud of me, but that she's helped me get here and I've never felt her presence more as I have done over the past year."