Prince Harry Was 'Very Hurt' After Pal Made Comment About Meghan Markle Prior To Their Wedding, He 'Didn't Make The Cut For The Evening Bash,' Book Claims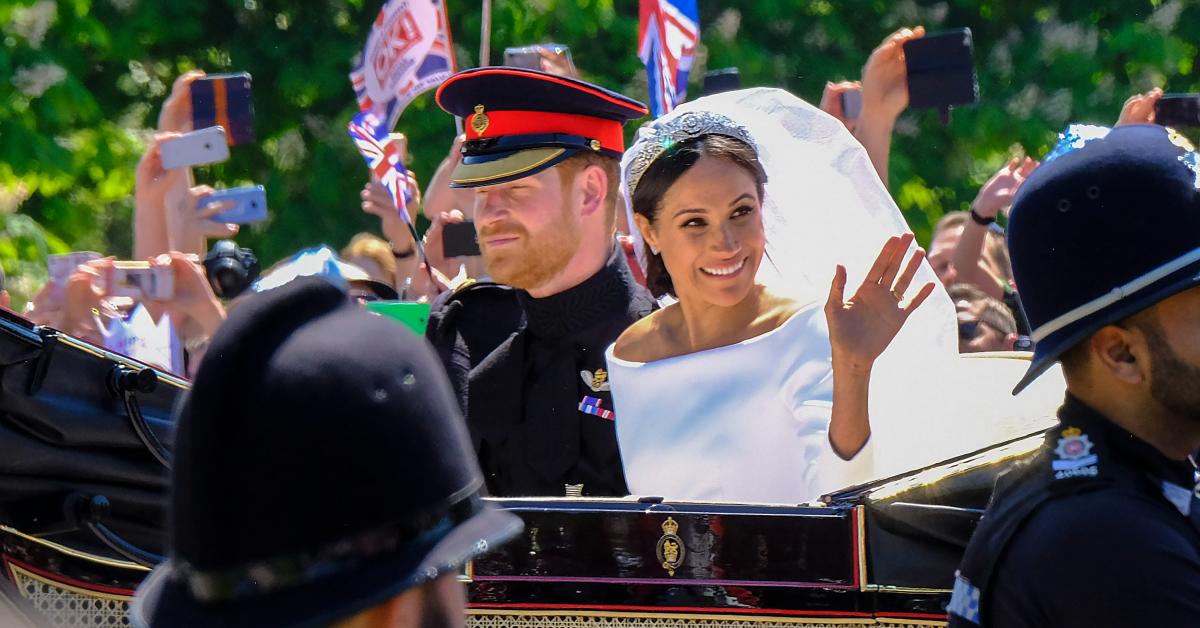 Awkward! Meghan Markle and Prince Harry got married in 2018, with 600 guests in attendance at St George's Chapel in Windsor, while 200 people were allowed to attend the evening party.
But there was one person who didn't make the list — Harry's friend Tom Inskip, a.k.a. "Skippy, as he made a comment to the royal about how he was moving too fast with the former actress, 40.
Article continues below advertisement
Inskip suggested that Meghan and Harry should live together before tying the knot — a remark that made the red-headed royal upset.
According to the book Finding Freedom, Harry was reportedly "very hurt" and took action against his friend.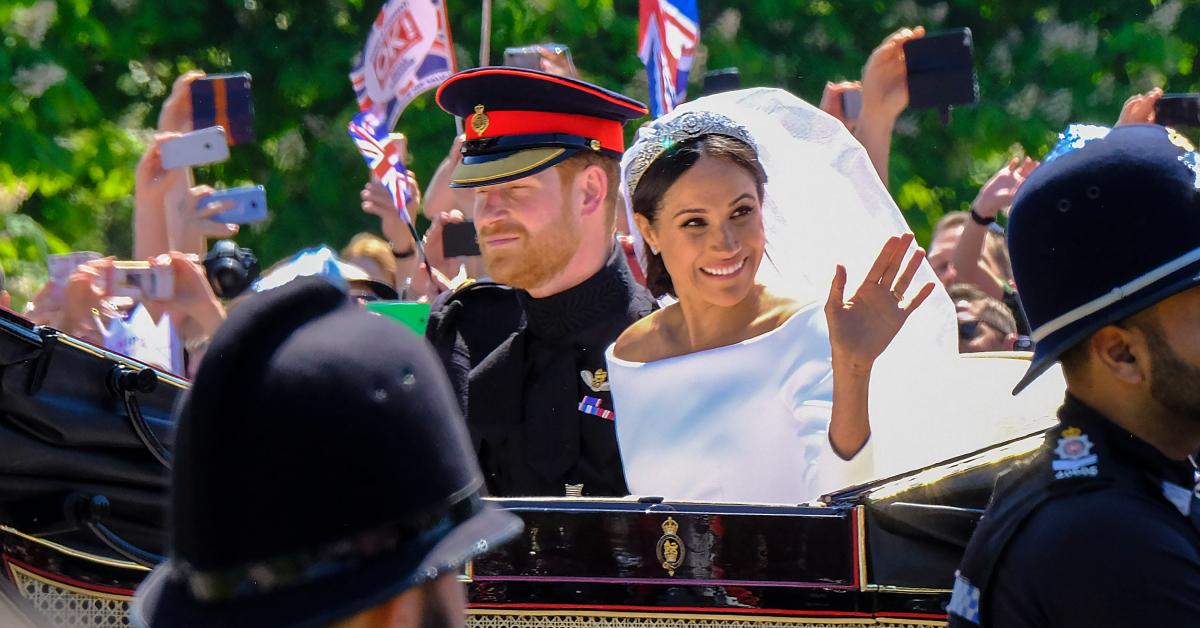 Article continues below advertisement
"Notable [absence from the reception was] Skippy, Harry's old friend, who had questioned the prince's relationship with Meghan, and his wife, Lara," the book read. "They were invited to the wedding ceremony and lunchtime reception [hosted by the Queen] but didn't make the cut for the evening bash."
Article continues below advertisement
The following day, Inskip allegedly told his friends: "Meghan has changed Harry too much" and "we've lost him."
"Many of Harry's old friends said that the evening guest list was the prince and his bride's way of saying, 'These are the people we want in our lives moving forward,'" authors Carolyn Durand and Omid Scobie added in the tome.
Meanwhile, Camilla Tominey, a royal correspondent, had nothing but good things to say about the event of the year, which took place in May 2018.
"It was kind of the culmination of quite a few years' work, in the sense that we had broken the story of their relationship," she shared. "So it was October 2016 when I managed to glean that Harry was going out with this woman called Meghan Markle who was an American actress, and that was quite a significant scoop for me and for the newspaper."
Article continues below advertisement
"I think you get goosebumps as soon as the bride appears, because no one knows what she's going to be wearing," she explained. "This sense of seeing her in all of her finery is a kind of 'take a breath' moment. I mean, when the carriage came past I ran downstairs to see it, because I wanted to see it with my own eyes."