Prince Harry 'Horrified' Spotify & Netflix Bosses With His 'Quick Deals' Comment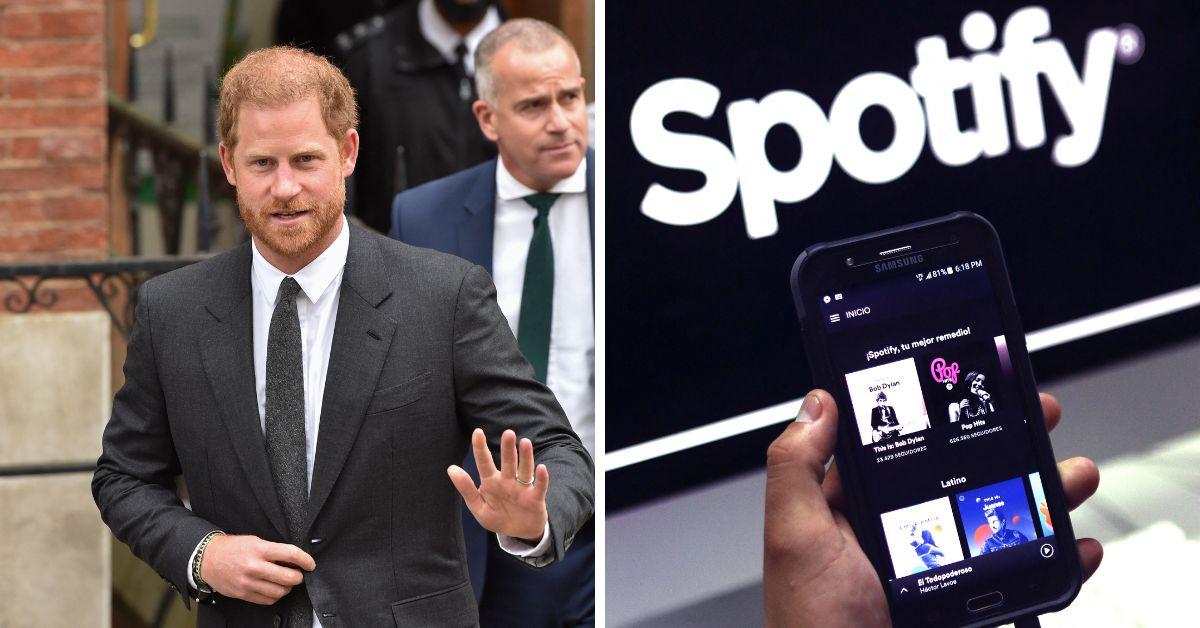 Prince Harry was apparently all about cash in a dash after "Megxit" in 2020, and a comment he made about his and Meghan Markle's Spotify and Netflix deals left execs "horrified."
Speaking to Oprah Winfrey in the couple's notorious 2021 interview, the prince told the media titan that the pair's multi-million-dollar signings were simply a means to "pay for security."
Article continues below advertisement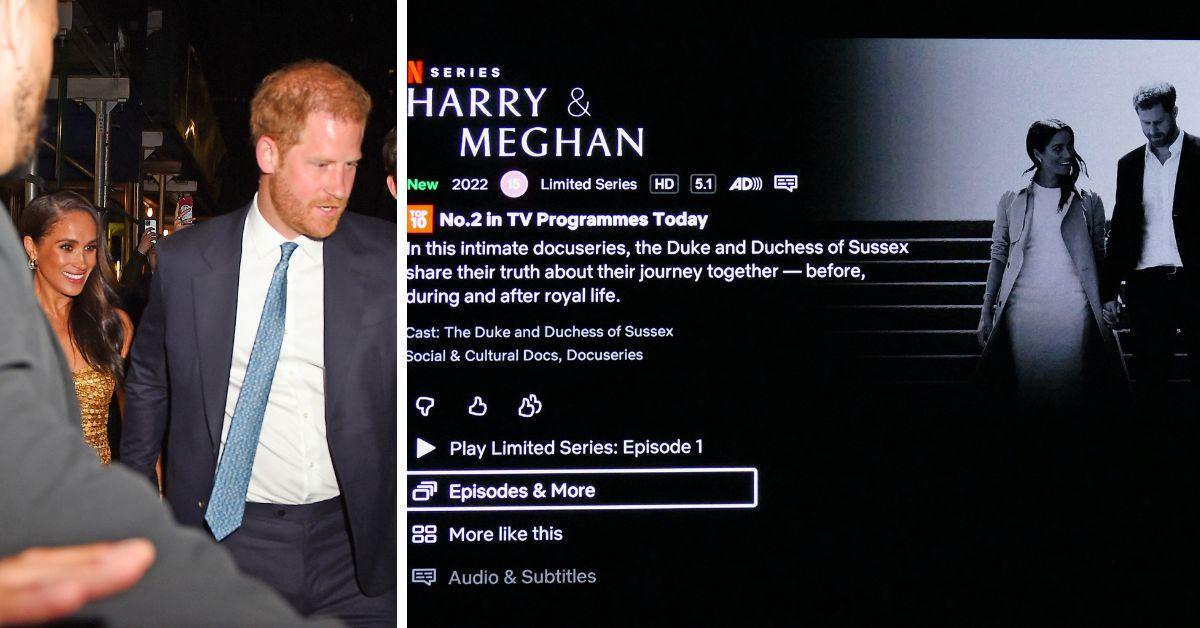 For some analysts, this was the Duke essentially casting off the generous partnerships as quick dealings not meant to stand for anything other than an obscenely lucrative cash grab. He said that the negotiations with the companies were "never part of the plan" and "was suggested by somebody else by the point of where my family literally cut me off financially and I had to afford security for us."
Non-working members of the monarchy do not receive taxpayer-funded security, let alone those who move to another continent.
The duo was recently dumped by Spotify after only producing 13 costly episodes of content over 2.5 years. The Sussex royals originally signed a $25 million deal with the audio megacompany and are expected to receive only a fraction of this payout.
Royal expert Richard Eden told an outlet that suspicions were raised by both tech conglomerates in the interview, but ultimately, the royal rebels' inability to produce programming was the final straw. He stated, "It takes an awful lot of work [to produce a podcast]. It's serious work; it's planning. You can't just turn up and [say], 'Oh, what shall we do today'?"
Article continues below advertisement
If reports are to be believed, Netflix may also be getting ready to sever ties with the Sussex brand. That agreement was far grander, at roughly $100 million. But by year three of a five-year commitment, the royals had only created the docuseries Harry & Meghan and had one program, Pearl, scrapped. Unlike Spotify's "Archetypes," the Netflix doc did receive stellar ratings consistently.
Royal commentator Rebecca English believes that the influential platforms are only seeking a certain brand of content from the renegade royals. She pointed out to a publication, "I think anybody, even their biggest supporters, will admit people are not given multi-million-pound deals with no track record in the industry on the basis they're going to produce some incredibly worthy programs over a number of years."
The insights come during a disastrous news cycle for the Montecito royals. Whereas salacious monarchy tidbits may sell with one style of media, others find it to be far too incendiary and controversial for their liking. The "Duchess of Dior" hype circulating in the press was quickly shot down by the iconic fashion house, leaving Meghan scrambling to "relaunch" once again.
Article continues below advertisement