Prince Harry Fears Meghan Markle Will Be 'Hounded To Death' In Lifetime's New Movie 'Escaping The Palace' — Watch The Trailer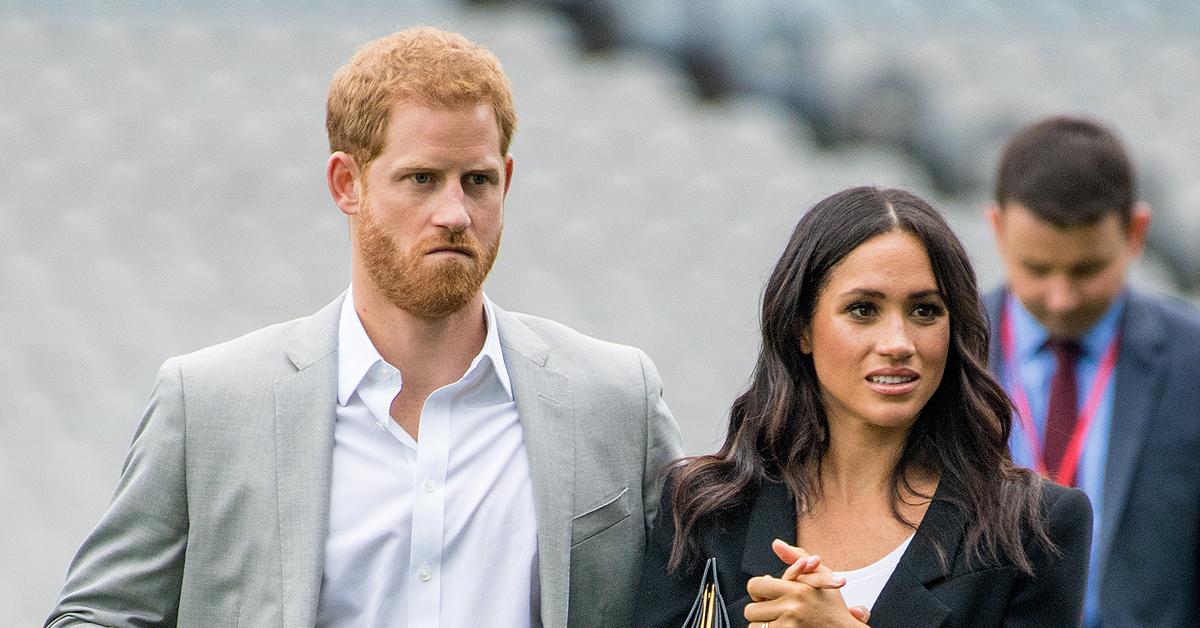 Meghan Markle and Prince Harry's love story is one for the books, but in Lifetime's new movie, Escaping the Palace, the two may not ride off into the sunset together.
Article continues below advertisement
"I see you literally being hounded to death," Jordan Dean, who plays Harry, says in the trailer. "And I'm helpless to stop it."
Then, the scene cuts to Meghan — played by Sydney Morton — who is crying while playing with baby Archie. "I am the person who is strong and gets things right."
Article continues below advertisement
"Not all fairytales have the perfect ending...catch a sneak peek of the upcoming Lifetime Original Movie Harry & Meghan: #EscapingthePalace ❤," Lifetime's Instagram account captioned the post.
Article continues below advertisement
The movie, which will be released in the fall, will "explore what really happened inside the palace that drove Harry and Meghan to leave everything behind in order to make a future for themselves and their son Archie."
Article continues below advertisement
"The movie will detail Meghan's growing isolation and sadness, their disappointment that 'The Firm' was not defending them against the press's attacks and Harry's fear that history would repeat itself and he would not be able to protect his wife and son from the same forces that may have contributed to his mother's untimely death," the release continues.
This is the third movie about the royal couple — Harry & Meghan: A Royal Romance premiered in 2018, while Becoming Royal was released in 2019.
Article continues below advertisement
Harry and Meghan have been candid about what it's been like to step back from the royal family.
"It was never walking away," he told James Corden in February. "It was stepping back rather than stepping down."
Article continues below advertisement
"Whatever decisions are made on that side I will never walk away," he continued. "I'll always be contributing. My life is public service so wherever I am in the world it's going to be the same thing."
Ultimately, Harry needed to get away from the tabloids. "It was a really difficult environment as I think a lot of people saw. We all know what the British press can be like. It was destroying my mental health," he confessed. "This is toxic, so I did what any husband and what any father would do which is, 'I need to get my family out of here,' but we never walked away."