Prince Harry Says His Family Was More Than 'Happy To Lie To Protect' Prince William In New Clip From Netflix Docuseries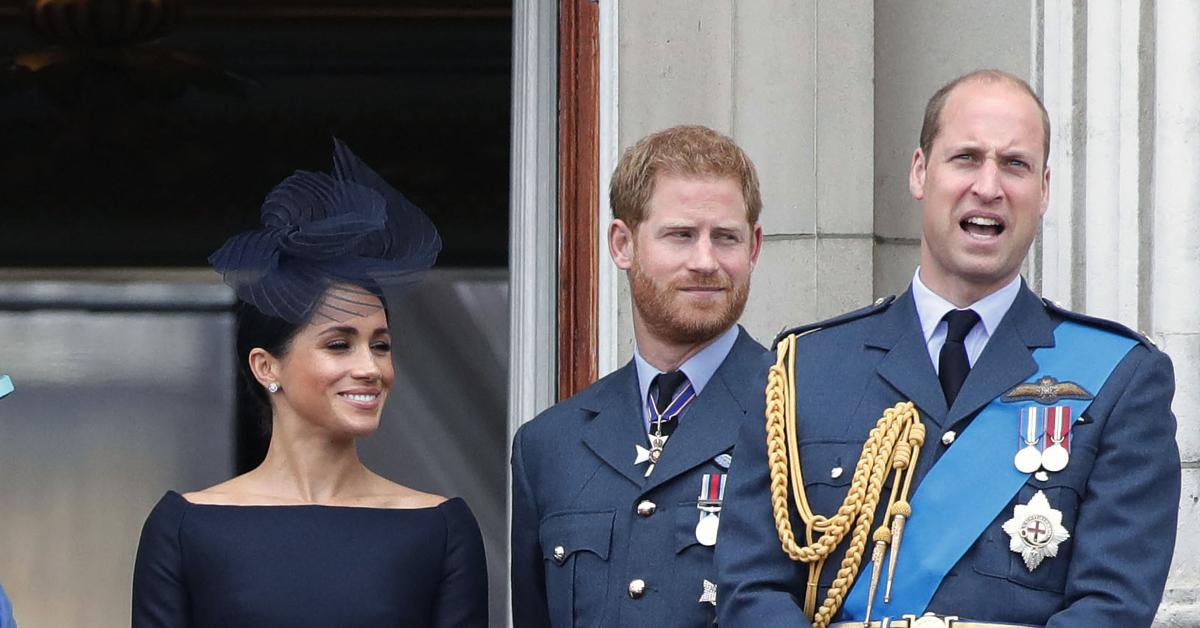 It looks like Prince Harry is not holding back in the second part of his Netflix docuseries, Harry & Meghan.
"To see this institutional gaslighting," Harry, 38, says in the new trailer before Meghan, 41, adds, "I wasn't being thrown to the wolves, I was being fed to the wolves."
"They were happy to lie to protect my brother, but they were never willing to tell the truth about us," Harry adds.
Article continues below advertisement
The red-headed prince, who shares son Archie and daughter Lilibet with Meghan, reveals why he needed to move to the West Coast and be away from his family.
"It gave us a chance to create that home that we had always wanted," Markle says.
"I've always felt as though this was a fight worth fighting for," Harry adds.
Article continues below advertisement
After the series premiered on Thursday, December 8, some viewers were confused why the two, who left the royal family in 2020, wanted to share more details about their life.
"I think it is the most enormous pile of self-serving twaddle that I've watched in quite a long time," Nick Bullen told Fox News Digital. "I mean, please, how much of this have we heard before? I think Netflix is probably really angry with the Oprah interview [from March 2021] because she got all the really juicy stuff. This is just a rehash of lots of things we've heard about like Harry's anger with the press. We've heard about the so-called institutional racism in Britain. We've heard about the formality of the British royal family, how Meghan was a breath of fresh air at first – we've heard it all before."
"The thing that is most shocking to me, though, is that this is a couple who left for a private life," Bullen fumed. "They were fed up with the press intrusion and wanted their privacy. And in this series, they've not only opened up their home, but they've revealed their text messages, they've shown photos from their most private moments – there are even photographs from the moment that Harry went down on one knee to propose. It's just hypocritical beyond belief that they wanted privacy and now they are opening up every single aspect of their lives."