Meghan Markle Blasts Half-Sister Samantha Markle In Netflix Docuseries: 'I Don't Know Your Middle Name'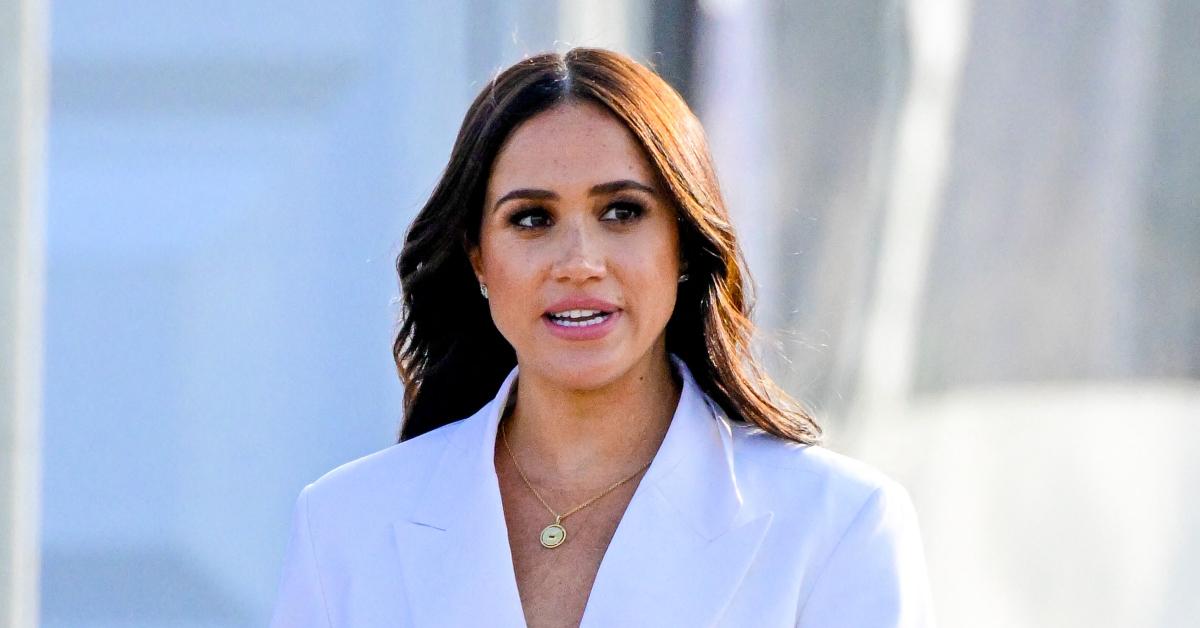 Meghan Markle didn't hold back when talking about her half-sister, Samantha Markle, in the new Netflix docuseries, Harry & Meghan, which debuted on Thursday, December 8.
Article continues below advertisement
"Suddenly, it felt like she was everywhere," the 38-year-old star said of her sibling, adding that she hadn't seen the 58-year-old book author "for over a decade."
"I don't know your middle name. I don't know your birthday," she continued. "You're telling these people you raised me, and you coined me Princess Pushy? I hadn't had a fallout with her. We didn't have a closeness to be able to have that. And I wanted a sister!"
The mom-of-two also claimed she and Samantha never grew up together when they were at Thomas Markle's home. (Meghan and her mom, Doria Ragland, moved out when the former was two years old.) "The last time I saw her that I remember was when I was in my early 20s," Meghan said. "I hadn't had a fall out with her. We hadn't been able to have that, and I wanted a sister."
Article continues below advertisement
But Samantha believes she and Meghan had a different type of relationship, as a message read onscreen: "Samantha Markle maintains that she and Meghan had a close relationship until 2018 and that the media fabricated quotes that have been attributed to her."
Samantha's daughter, Ashleigh Hale, who was adopted by her paternal grandparents and later reconnected with Samantha in 2007, also spoke out about the family situation.
"It started out with these long emails back and forth to each other and then texts and calls," Hale said of the correspondence between she and Meghan. "After awhile, I think we were talking on some level several days a week."
Article continues below advertisement
The two even went on vacation together. "We walked around, we would listen to some good live music, ate way too much food and had way too many drinks. It was just the two of us, which was really special. I think she takes on a lot of roles for me — there is a sister element, she's maternal, she is a best friend, she is kind of all the things," Hale shared.
"We both craved the same thing, and she was like a little sister. Ash was put through quite a bit by the media. I didn't want her life to be plagued with all of that drama," Meghan said.
Hale later revealed where she stands with her mom. "After the news broke, Samantha quickly expressed a lot of words about Meg towards me. What was communicated to me was maybe some resentment, and it felt like no matter what I said, her perspective didn't change and seemed to get angrier and bigger and we stopped talking. Some people you just can't reason with."
Article continues below advertisement