Prince Harry 'Broke Free' Because He Couldn't Be In His 'Big Brother's Shadow For The Rest Of His Life,' Expert Claims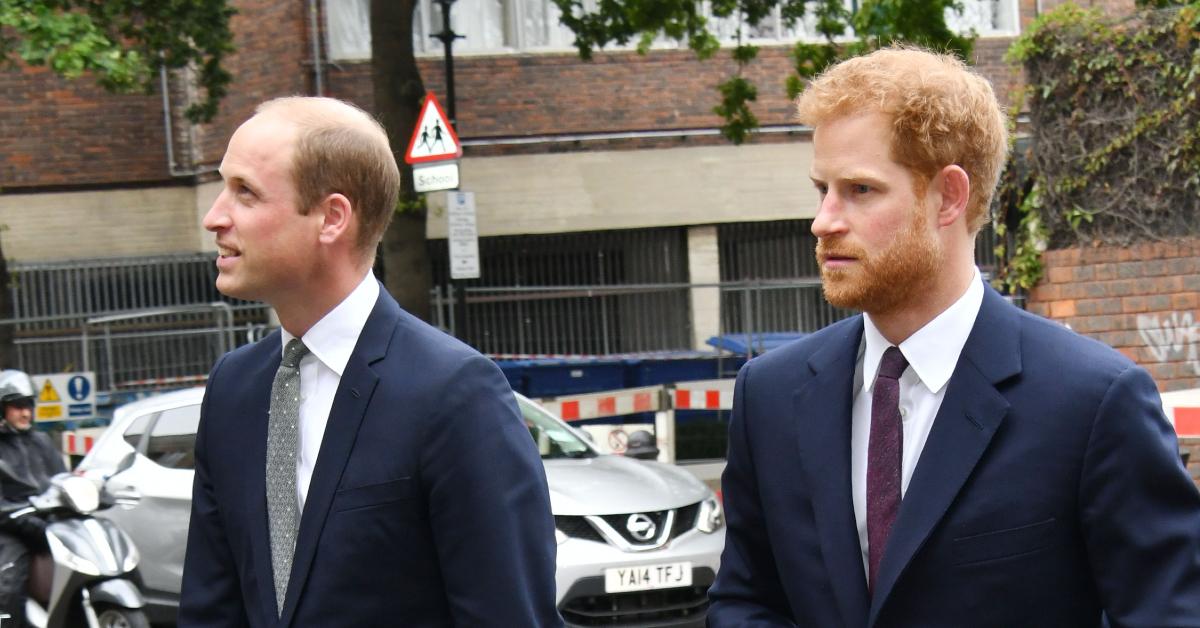 Prince Harry noted that he and his brother, Prince William, have been "on different" paths for a while when he spoke to Oprah Winfrey in March, and now an expert believes that there's a reason why.
Article continues below advertisement
"He can either be in his bigger brother's shadow for the rest of his life or he can break free and be different and be his own person. And that's what he's done," Neil Wilkie, a relationship expert and psychotherapist, told the Daily Express. "He hasn't done it in a particularly elegant or healthy way, but he's done that."
Article continues below advertisement
"It's a fascinating situation and the fact it's all happening in the glare of the media spotlight makes it very hard for them to make any move," Wilkie noted. "What I'm seeing is that positions are getting hardened as time goes on, it's harder for them to achieve reconciliation."
Article continues below advertisement
Harry and William spoke while at the event, but they still seemed closed off from one another.
"They were both very young when their mother died and both shared a lot of emotions together at that time, so I had hoped this would be a time where they could show they actually love each other and they love their mother," Wilkie said. "This was a time for them both to shed a tear and comfort each other, but they didn't do that."
Article continues below advertisement
"And the video I watched of the ceremony just showed two men only feet apart but 1000 miles apart emotionally," he continued. "I understand that there was hope that William and Harry could speak after the unveiling, but Harry very quickly left and got a plan back to California or wherever so that opportunity disappeared."
As for when Harry and William will make up, Wilkie said "every day that goes by it becomes less likely."