Prince Harry Is 'Abusing' Queen Elizabeth As He 'Wants Money' From Her, Biographer Claims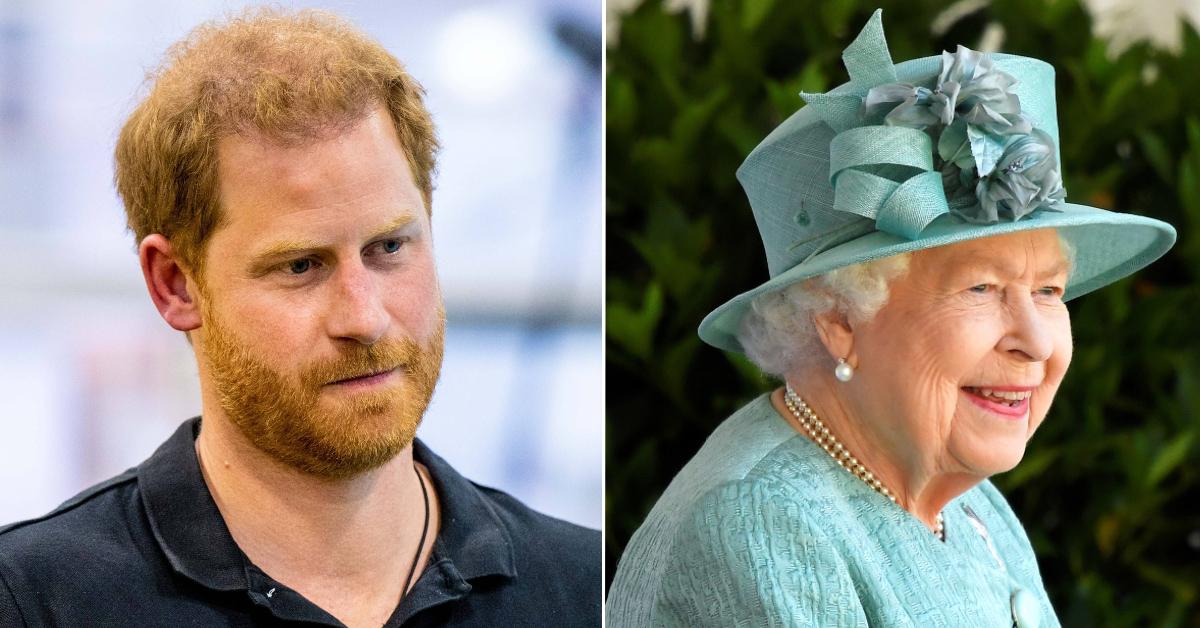 Prince Harry recently gushed about his amazing relationship with Queen Elizabeth — but it may all be for show, according to royal biographer Angela Levin.
During the sit-down with Hoda Kotb, the 37-year-old said he is "protecting" the 96-year-old from certain people.
Article continues below advertisement
"I think that's probably a load of nonsense. I can't imagine her confiding in him. She's very astute," Levin fumed. "He's there and then the next day he's telling everybody about it. That is not what she's like."
As The Royal Observer reported, Meghan Markle, 40, and Harry have been invited to sit with the royals on the balcony for the Queen's Platinum Jubilee, but it's unclear if they will actually attend.
"Although the Queen has likely invited them to come to be on the balcony, they're not going to bring along any cameras," the author noted. "In other words to make money out of her. I think he's really abused her in that way. To make money out of your grandmother when one of her great principles is when you're a member of the royal family, you don't use your status for commercial use. That is exactly what they are doing."
Article continues below advertisement
Levin also pointed out that she couldn't believe the dad-of-two dissed the royal family by not attending Prince Philip's memorial service on March 29.
"The Queen has an extraordinary way of compartmentalizing things in her life," she stated. "So, she can be very unhappy and put it in a box in her head and carry on with other things. That resilience has been the making of her really. However there is absolutely no doubt that she was upset when Harry didn't come last month to show appreciation of his grandfather. It was a family matter, a family issue. He could have easily been there."
As for if Harry will return in June, he played coy about his future plans. "I don't know yet. There's lots of things: security issues and everything else. So this is what I'm trying to do, trying to make it possible that, you know, I can get my kids to meet her," he shared.