Prince William Calls Out 'Despicable' Racist Remarks Against Soccer Players, But Fans Wonder Why He Never Defended Meghan Markle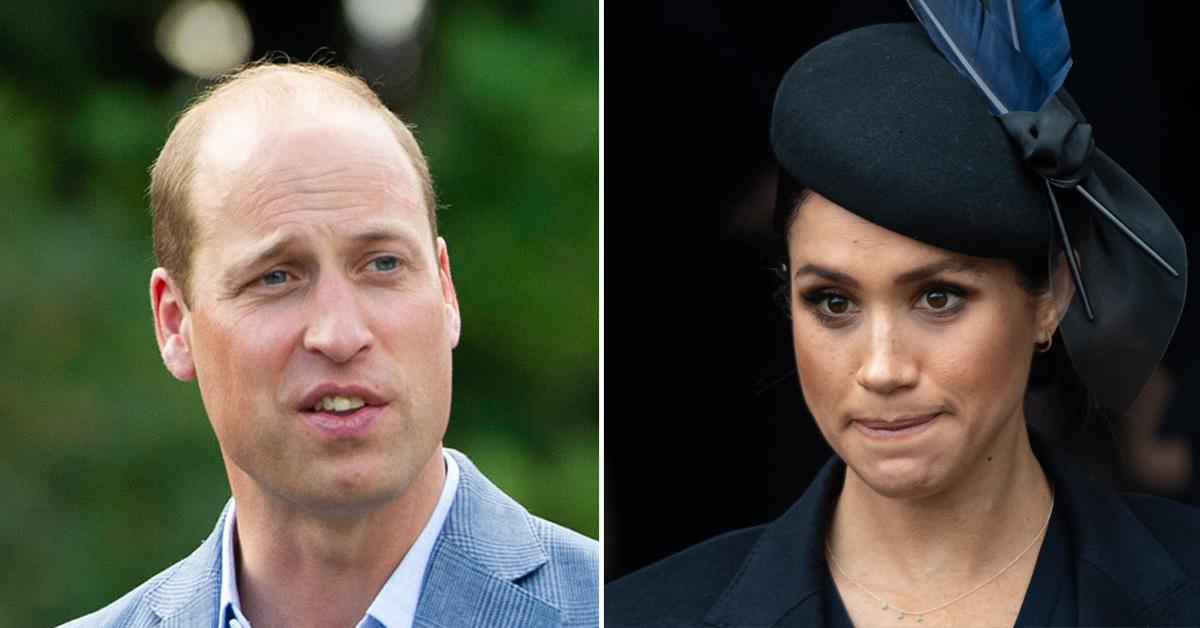 After Manchester United forward Marcus Rashford received some racist messages on social media, Prince William seemed to have had enough. The Duke of Cambridge was applauded by many for taking a stand against the discriminatory remarks on his Twitter account; however, some social media users questioned why William had not spoken up sooner, especially when it came to defending Meghan Markle.
Article continues below advertisement
"Racist abuse — whether on the pitch, in the stands, or on social media — is despicable and it must stop now," Prince William, who is the president of the Football Association, tweeted.
"We all have a responsibility to create an environment where such abuse is not tolerated, and those who choose to spread hate and division are held accountable for their actions. That responsibility extends to the platforms where so much of this activity now takes place.
"I commend all those players, supporters, clubs and organisations who continue to call out and condemn this abuse in the strongest terms."
Article continues below advertisement
In 2016, Prince Harry first released a letter that condemned the harassment Meghan, who would become his fiancée a year later, was receiving.
Article continues below advertisement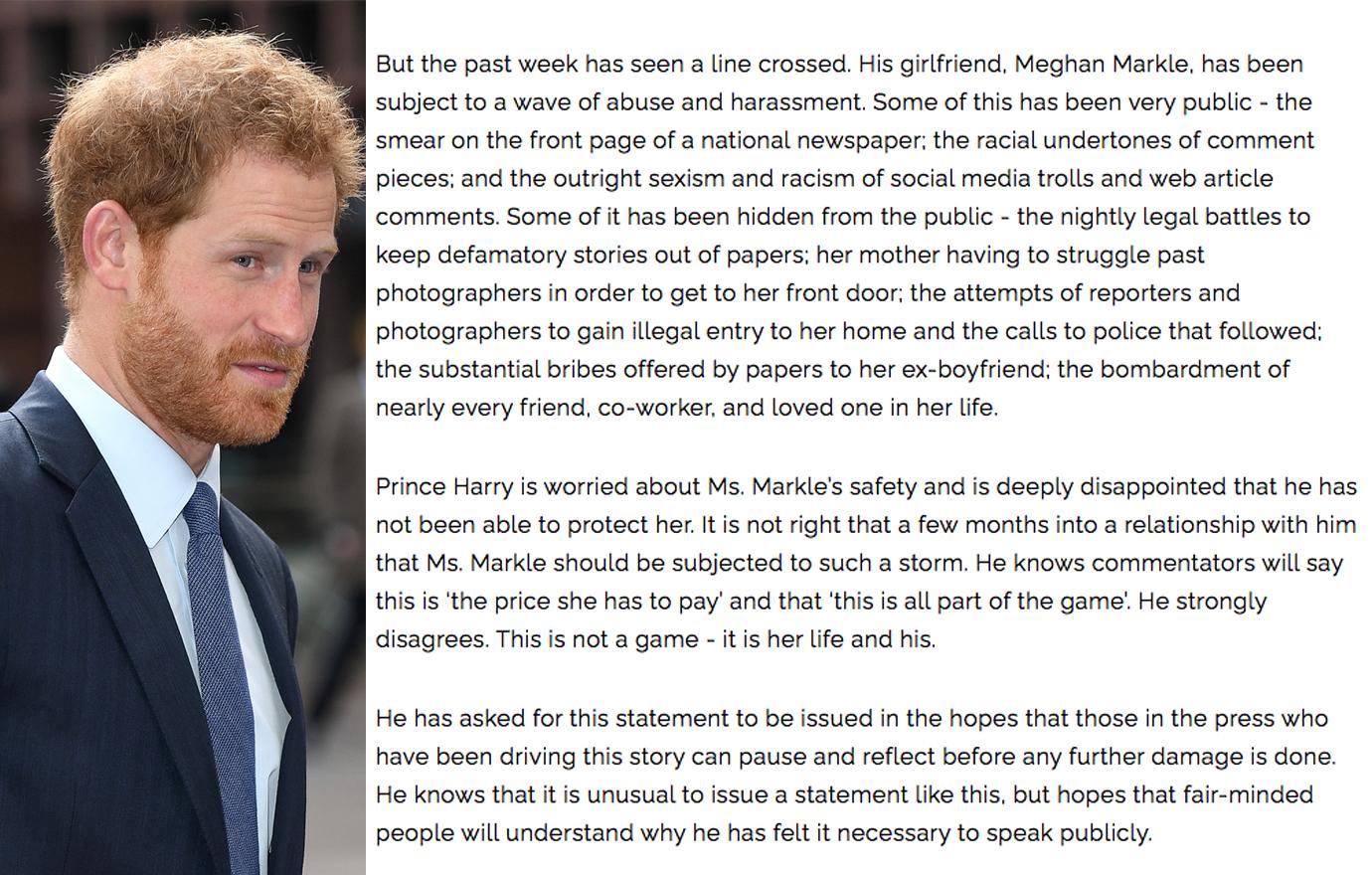 At the time, William backed his brother. "The Duke of Cambridge absolutely understands the situation concerning privacy and supports the need for Prince Harry to support those closest to him," William said after the Palace released a statement when Markle was "subject to a wave of abuse and harassment."
The letter stated, "Some of this has been very public — the smear on the front page of a national newspaper; the racial undertones of comment pieces; and the outright sexism and racism of social media trolls and web article comments."
Article continues below advertisement
Prince William's latest tweets come after Manchester United's Rashford was met with racial abuse on social media after a 0-0 draw at Arsenal on Saturday, January 30. Fellow Manchester United teammates Anthony Martial and Alex Tuanzebe also dealt with racist abuse last week; Chelsea player Reece James and West Bromwich Albion player Romaine Sawyer were targeted online too, ESPN reported.
Greater Manchester Police said that there is an investigation into the messages sent to the Manchester United Players, and a 49-year-old man was arrested in connection with Sawyer's incident, according to the West Midland Police.
"We have been very clear that social media platforms are an extension of a professional footballer's workplace," the Professional Footballers Association said in a statement.
"Every effort must be taken to protect them — and all other users — from racist abuse while using social media. Offline consequences for online hate crimes must be pursued whenever possible."