TV Personality Lizzie Bundy Tried To Set Up Old Pal Meghan Markle With Soccer Star Ashley Cole — 'But He Wasn't So Keen'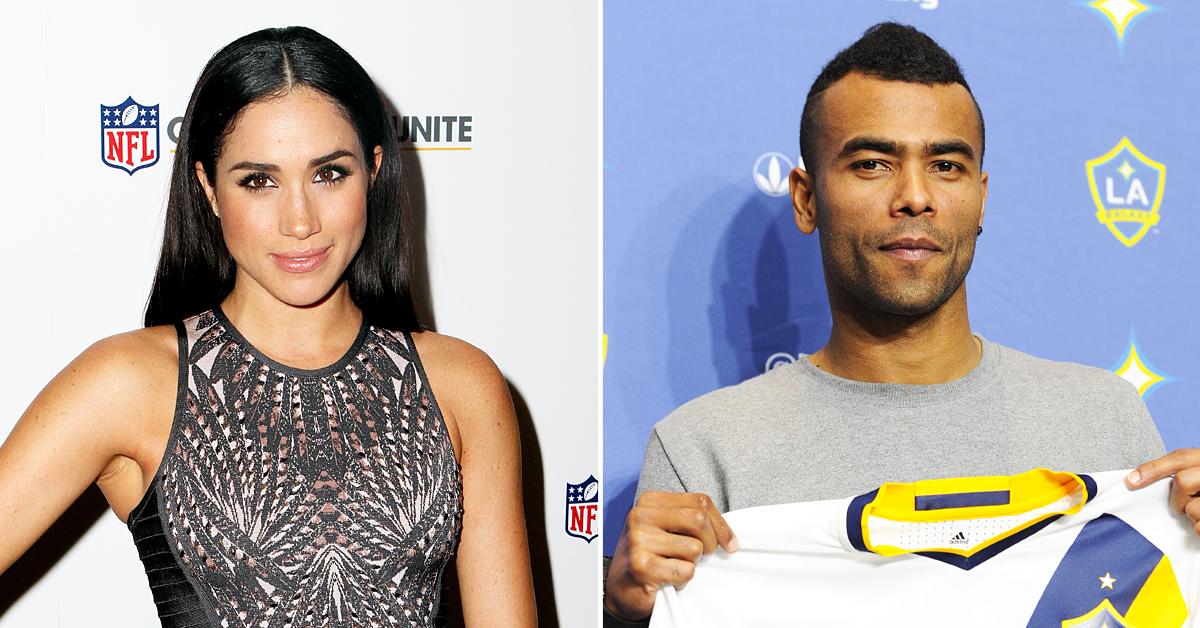 Years before Meghan Markle and Prince Harry ever met, the actress' former friend Lizzie Cundy claims she tried to play matchmaker.
In a piece for Grazia, the TV personality recounts how she and Meghan hit it off when they met in 2013 — but after she wed Harry, the two fell out of touch.
Article continues below advertisement
"I was at a pre-dinner for a charity event held at the home of John Caudwell of Phones 4 U. I was told that one of the guests was an actress, just flown in from Canada, that she was in a show called Suits. I'd never heard of it, but they said it was a hit in the States," she explained. "I was asked if I could look after her, as she didn't really know anyone."
Article continues below advertisement
"She was a real girl's girl: full of energy. She didn't stop talking, and we had a big giggle. There was just something special about her. We just got on, and immediately swapped numbers," continued Cundy. "I looked at her and thought 'you have something special.' She makes you feel at home straight away and it felt like I'd known her all my life. I can see why Harry fell in love with her."
Article continues below advertisement
The ladies kept in touch for a while, and when news broke that Meghan and Harry had started dating, "I texted her to say how amazing it was and she did reply," shared Cundy. "But once the ring was on the finger, I soon realised she was off Twitter and that her number wasn't working. And that was it. I'm afraid both Piers Morgan and I got ghosted."
Article continues below advertisement
"People ask If I'm upset to go from friendship to silence, but I understand," she stated. "It's a different world going from celebrity to royalty, and a whole different life. So I get it. I wasn't in any way upset."
"She wanted fame and she was open about that. She has that sparkle, that magic. But I don't think she knew how hard it was going to be. I think she thought it would be more glamorous, but fame is hard work," the TV star explained. "Personally I don't think they've gone around things the right way, but if I saw her today, I'd give her a big hug. I'm happy that they're happy."