'He Was A Heaven-Sent Consort In Every Way': Prince Philip 'Would Boost The Queen's Ego By Telling Her How Lovely She Looked,' Lady Prudence Penn Says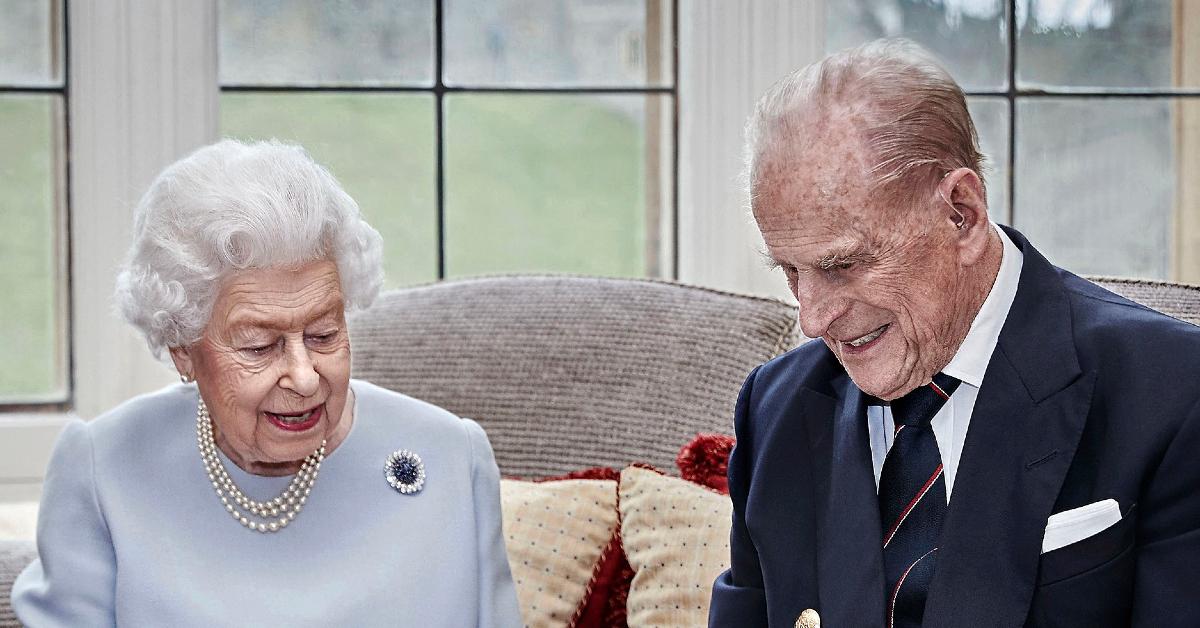 Article continues below advertisement
"I loved the way he would boost the Queen's ego by telling her how lovely she looked on their way to an engagement. He knew how to bring the best out of a woman, and I am sure his advice and encouragement to her were paramount in their relationship. To my mind, the Duke of Edinburgh was a heaven-sent consort for Her Majesty in every way," Lady Prudence told Tatler magazine for their July issue, which honors the Duke of Edinburgh, who died on April 9.
Lady Prudence met Philip in the summer of 1947, and she was "immediately struck by the physical perfection of this fair-haired young man – such a complement to the beauty of Princess Elizabeth."
Article continues below advertisement
"He was one of the most practical men I have ever met. He was intensely interested in so many things, always curious to know more and, if possible, to make improvements. On one occasion he dropped in for lunch with me at my house in Scotland en route to a carriage-driving event. It so happened that a few days before, I had broken my leg and it was in plaster. I had been trapped in my walled garden, the door having jammed, and the only way I could think to escape was to climb onto a low stone wall and jump down the other side – a drop of about 10 feet. It was the wrong decision," she explained, adding that Philip was always "interesting and fun."
Article continues below advertisement
"When he arrived, I was standing at the top of the steps up to my front door. I said: 'How lovely to see you, sir. I am afraid I cannot curtsy.' He turned round as if to leave and said: 'In that case, perhaps I had better go.' It was the kind of remark for which he was sometimes criticised by people who didn't fully understand his sense of humour," she shared. "After lunch he wanted to inspect the scene of the accident and, in his usual practical way, explained to me how I should have handled the situation: 'Never launch yourself off a high wall, turn around to face it holding the top and lower yourself with your hands.' With hindsight, of course, he was right."
Article continues below advertisement
"He had always wanted to have a lower-key funeral than that which was ordained for him, and due to current circumstances he got his wish. It was a funeral that proved to be one of the most moving, fitting and memorable occasions," Lady Prudence said.