Prince Charles 'Will Not' Pass Down Duke Of Edinburgh Title To Prince Edward, Source Claims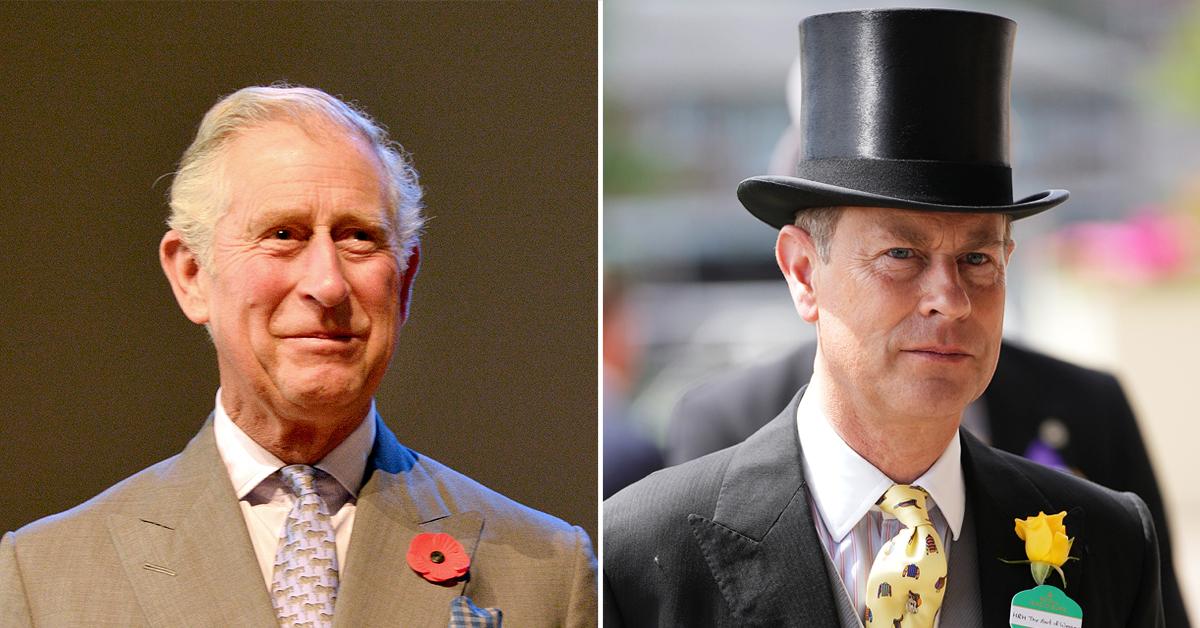 Article continues below advertisement
Charles inherited Prince Philip's Duke of Edinburgh title when his father died in April. When Charles becomes King, it was believed that Edward would take on the title.
Now, it looks like Charles, 72, has changed his tune.
Article continues below advertisement
"The prince is the Duke of Edinburgh as it stands, and it is up to him what happens to the title. It will not go to Edward," a source told The Sunday Times.
Another source added, "Edinburgh won't go to them [the Wessexes] as far as the prince is concerned."
Article continues below advertisement
"All stories of this nature are speculation and no final decisions have been taken. It would be inappropriate and disrespectful to the Queen to comment on matters of accession and we will be maintaining our long-standing policy of not doing so," a spokesperson for Charles told PEOPLE.
When Edward married Sophie, Countess of Wessex in 1999, a statement from Buckingham Palace said: "The Queen, The Duke of Edinburgh and the Prince of Wales have also agreed that the Prince Edward should be given the Dukedom of Edinburgh in due course, when the present title now held by the Prince Philip eventually reverts to the Crown."
Article continues below advertisement
Edward previously noted that his older brother Prince Andrew should get the title, but the Queen gave him the title of Duke of York instead.
"It's a very bittersweet role to take on because the only way the title can come to me is after both my parents have actually passed away," Edward said. "It has to go back to the Crown first. My father was very keen that the title should continue, but he didn't quite move quickly enough with Andrew, so it was us who he eventually had the conversation with. It was a lovely idea; a lovely thought."