Prince Charles Visits Scotland 'To Meet Members Of The Local Community' — In A Kilt!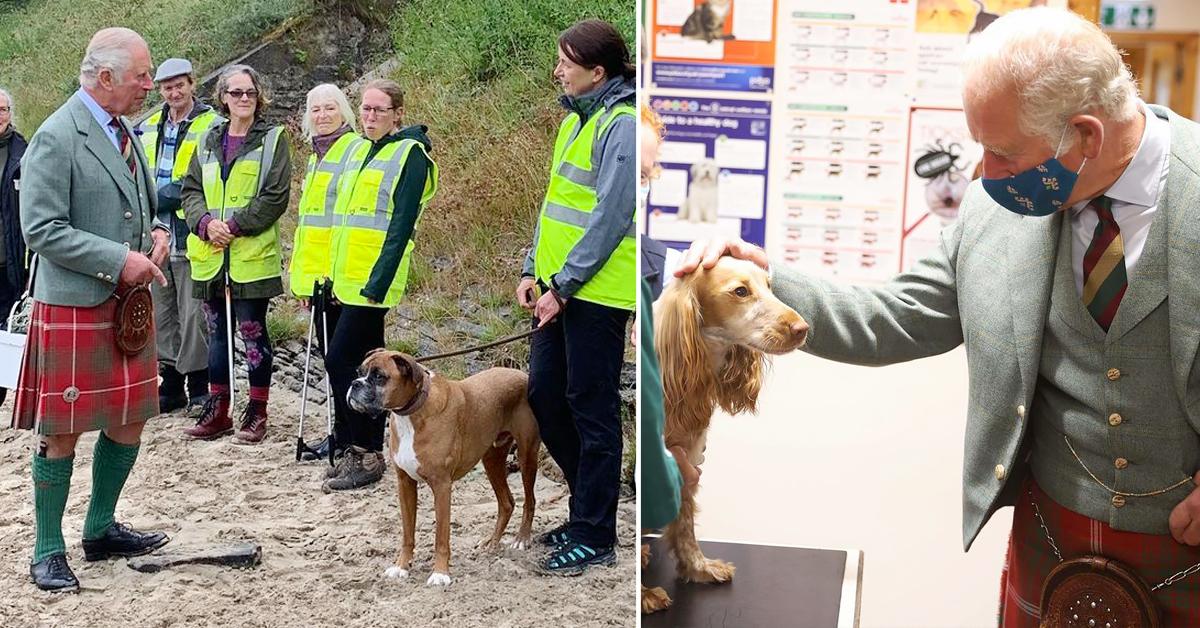 Getting into the spirit! Prince Charles rocked a kilt when he was photographed in Scotland on Thursday, July 29.
Article continues below advertisement
"The Duke of Rothesay visited Thurso, Scotland, today to meet members of the local community. On Scrabster Beach, HRH met members of the Caithness Beach Clean Group, which was set up by Dorcas and Allan Sinclair in March 2019 after they noticed the alarming amount of plastic rubbish being washed up on the beach," Clarence House posted a slew of photos on Instagram.
Article continues below advertisement
"Made up of dedicated volunteers, the group has carried out over 3,500 beach cleans so far! 🌊Continuing his visit to Thurso, HRH met vets, nurses and some very well behaved patients while at DS McGregor and Partners Veterinary Surgery. 🐕The surgery was founded in the 1960s and provides care for animals in Caithness and North Sutherland. Finally, The Duke toured the newly-restored House of the Northern Gate and its gardens," the message continued.
In the photos, Charles, 72, wore a gray jacket with a red plaid kilt and green socks. Of course, people loved to see the prince out and about.
Article continues below advertisement
One person wrote, "I love his outfit 😍," while another added, "The lovely Prince Charles. He really does work hard. Great man.👏❤️👏."
A third user added, "HRH. Always looks. GRAND. In his Kilt and all his Scottish....wardrobe... Take good care Prince. CHARLES.....!!"
Article continues below advertisement
"The memorial at the National Memorial Arboretum in Staffordshire commemorates the courage and sacrifice of members of the UK Police service who have lost their lives while on duty," Clarence House wrote. "Guests from across the policing family attended the ceremony, including chief officers, bereaved relatives and policing charities."
Article continues below advertisement
Charles was spotted talking to U.K. Prime Minister Boris Johnson, who was struggling to keep his umbrella under control — and the royal couldn't help but laugh at what was happening.