Prince Charles Visits Sandringham Estate To 'Welcome Little Curlews' — See Photos!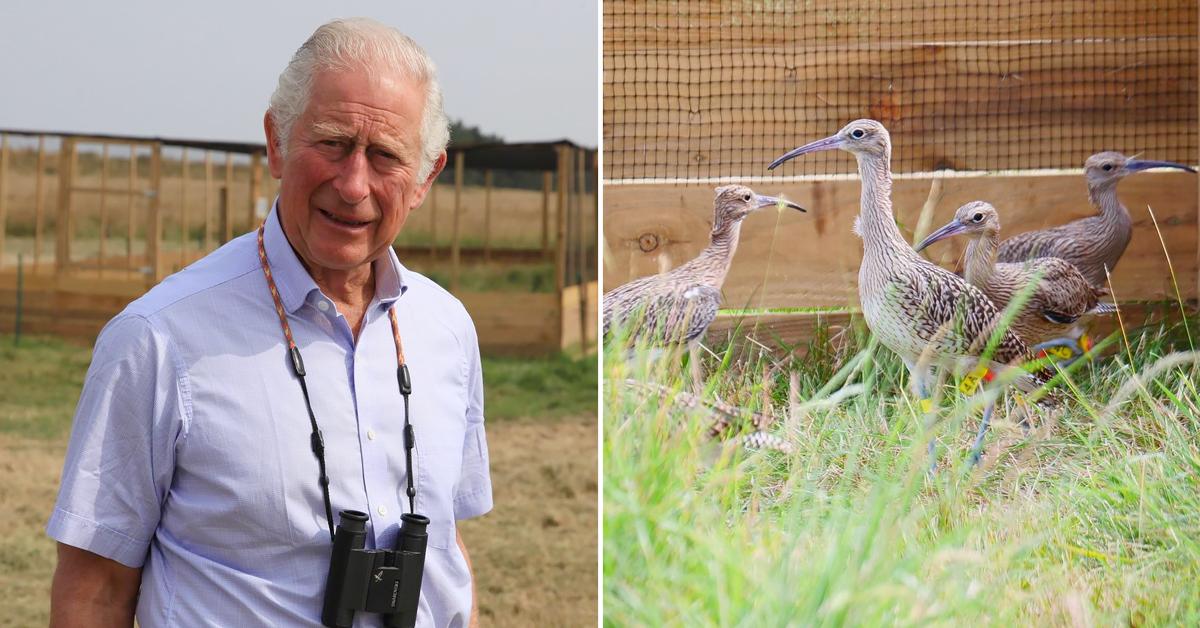 Too cute! Prince Charles had a good reason to visit Queen Elizabeth's Sandringham Estate, as he got to hang out with some unique birds.
Article continues below advertisement
"The Prince welcomes little Curlews to Sandringham! 🐣HRH was joined by @NaturalEngland's Chair, Tony Juniper, on the Sandringham Estate today to release one of the country's most iconic threatened species – the Eurasian Curlew – in a bid to boost populations in the East of England," Clarence House captioned several photos of Charles wearing binoculars on July 27.
Article continues below advertisement
"The Curlew is Europe's largest wading bird and is of the highest conservation priority, needing urgent action," the message continued. "The UK is home to roughly a quarter of the global breeding population of Curlew but the species has suffered significant declines since the 1970s, due to habitat loss and predation. Today's release at Sandringham hopes to mark the start of recovery for these unique and special birds. HRH has long been concerned about the threats facing the Curlew and, having hosted Curlew Recovery Summits, launched the Curlew Recovery Partnership (@curlewcountryproject) earlier this year to provide coordination and support to Curlew conservation."
Article continues below advertisement
"The Prince said: 'I have always cherished the evocative call of the curlew, but it is now dangerously close to being something that our grandchildren will never have the chance to enjoy. I am therefore particularly delighted that the Sandringham Estate has been able to assist in a small way the recovery of this wonderful bird. This initiative would not have been possible without the tireless work of many people and organisations working in partnership towards a common aim. Every curlew nest is something to prize, nurture and protect, and it is utterly vital that we work together to turn this iconic bird's fortunes around,'" the note added.
Article continues below advertisement
Of course, people loved that Charles — who is very outspoken about the environment — was helping out the planet.
One person wrote, "Brilliant 🙌. The Prince's environmental initiatives have never been more timely. Thank you, sir 🙏🏻," while another added, "🙌🙌🙌🙌🙌 what a legend he is the future King."
Article continues below advertisement
A third user said, "Thank you for everything you do, Your Royal Highness ❤️❤️❤️❤️."