Prince Charles Says 'The People Of This Island Forged Their Path With Extraordinary Fortitude' After Barbados Becomes A Republic — See The Royal Celebrate Alongside Rihanna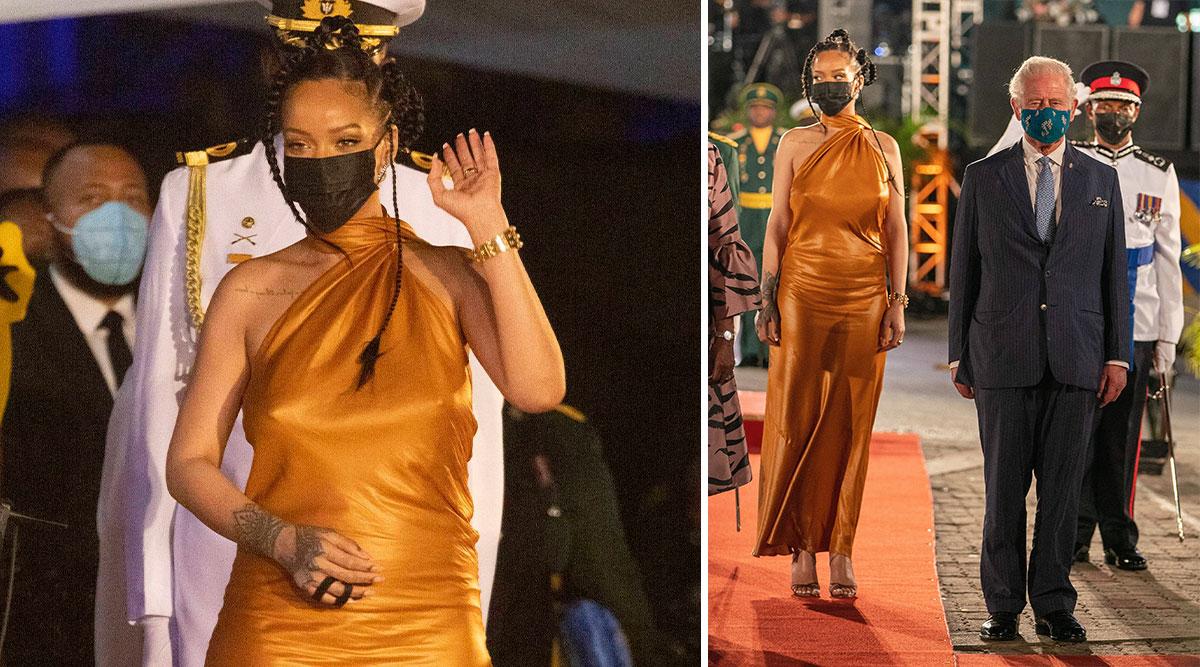 Article continues below advertisement
"From the darkest days of our past, and the appalling atrocity of slavery, which forever stains our history, the people of this island forged their path with extraordinary fortitude," Prince Charles said in a speech on Monday, November 29. "Emancipation, self-government and independence were your way-points. Freedom, justice and self-determination have been your guides. Your long journey has brought you to this moment, not as your destination, but as a vantage point from which to survey a new horizon."
Article continues below advertisement
Keep scrolling through the gallery below to see more photos from the night!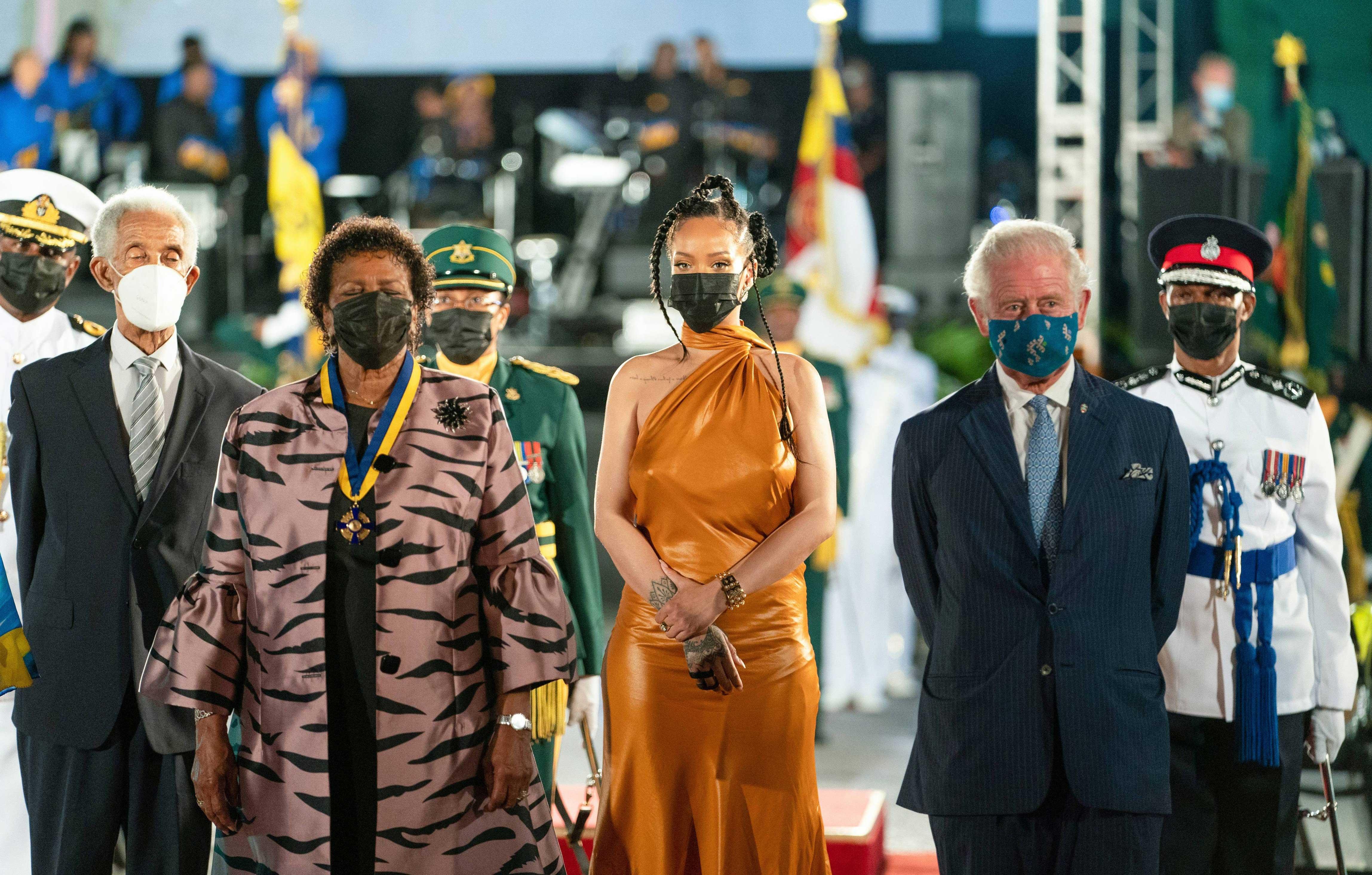 Rihanna, who sported a mustard yellow dress, was pictured alongside the prince, who wore a striped blue suit.
Dame Sandra Mason, the new president, was spotted wearing a striped jacket.
Article continues below advertisement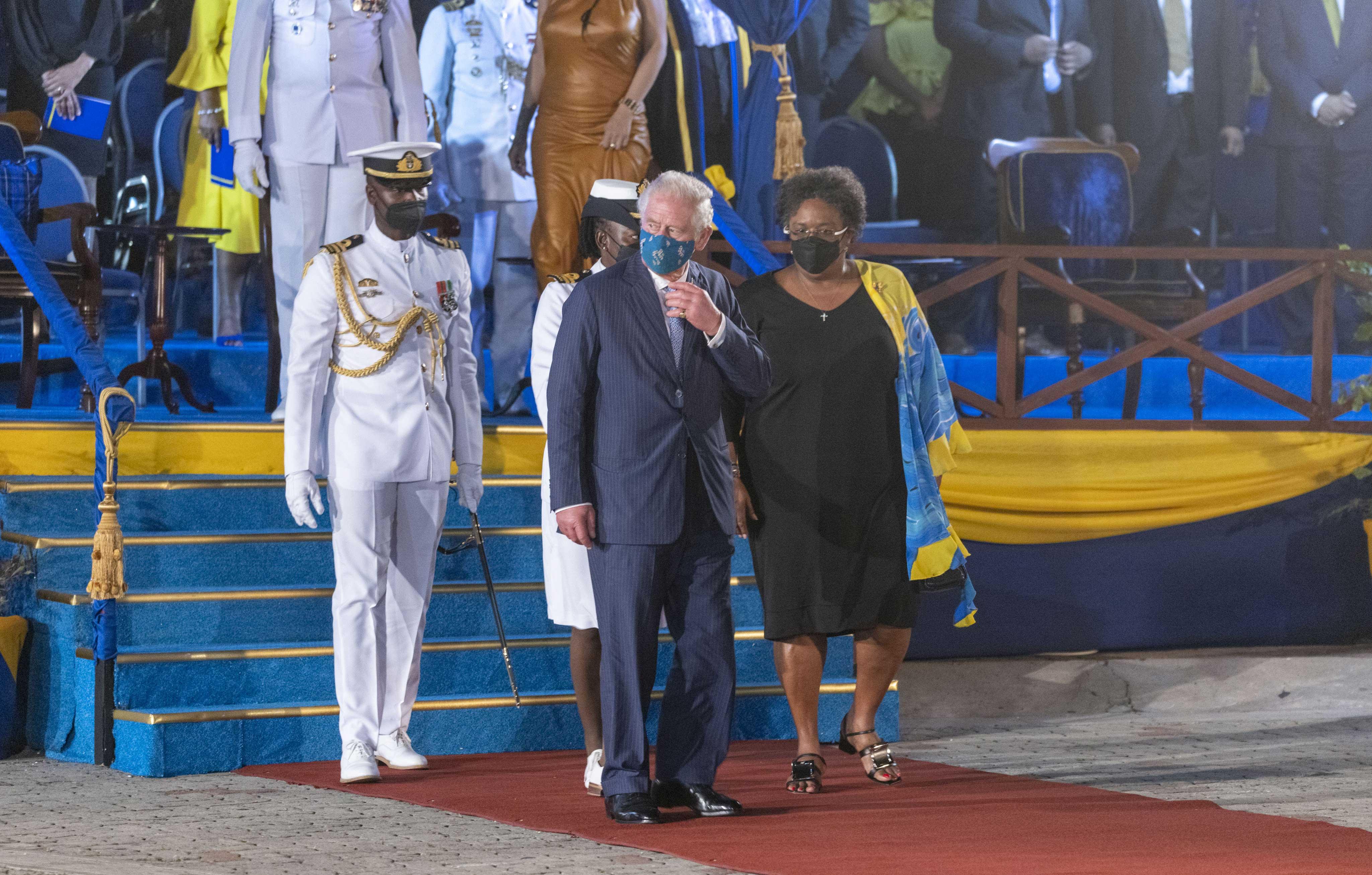 "As you celebrate this momentous day, I send you and all Barbadians my warmest good wishes for your happiness, peace and prosperity in the future," the Queen said in a message to Mason.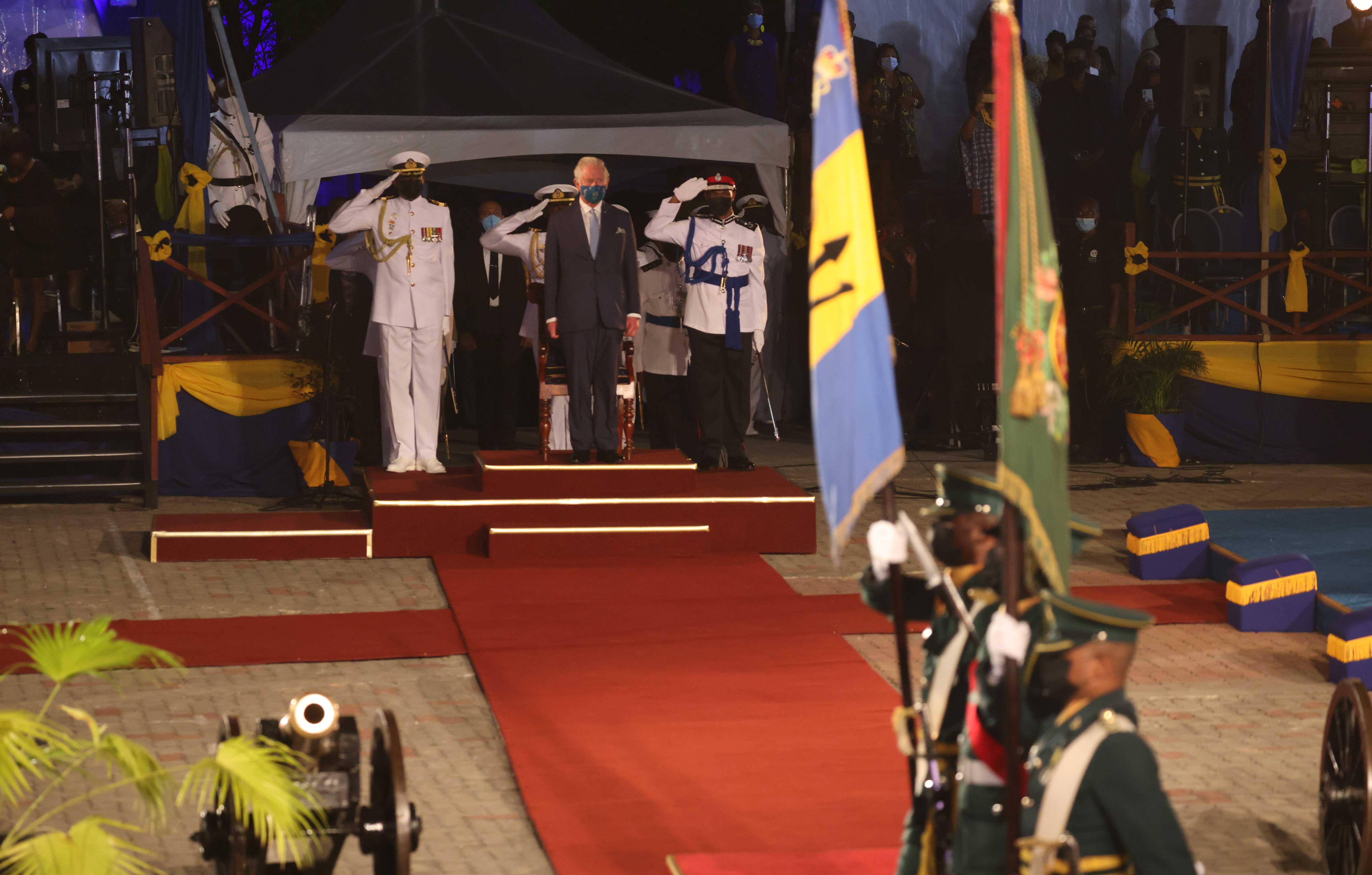 "Over the years, our countries have enjoyed a partnership based on common values, shared prosperity, and close collaboration on a wide range of issues, including recent work on climate change. It is also a source of great satisfaction that Barbados remains an active participant within the Commonwealth, and I look forward to the continuation of the friendship between our two countries and peoples," she concluded.
Article continues below advertisement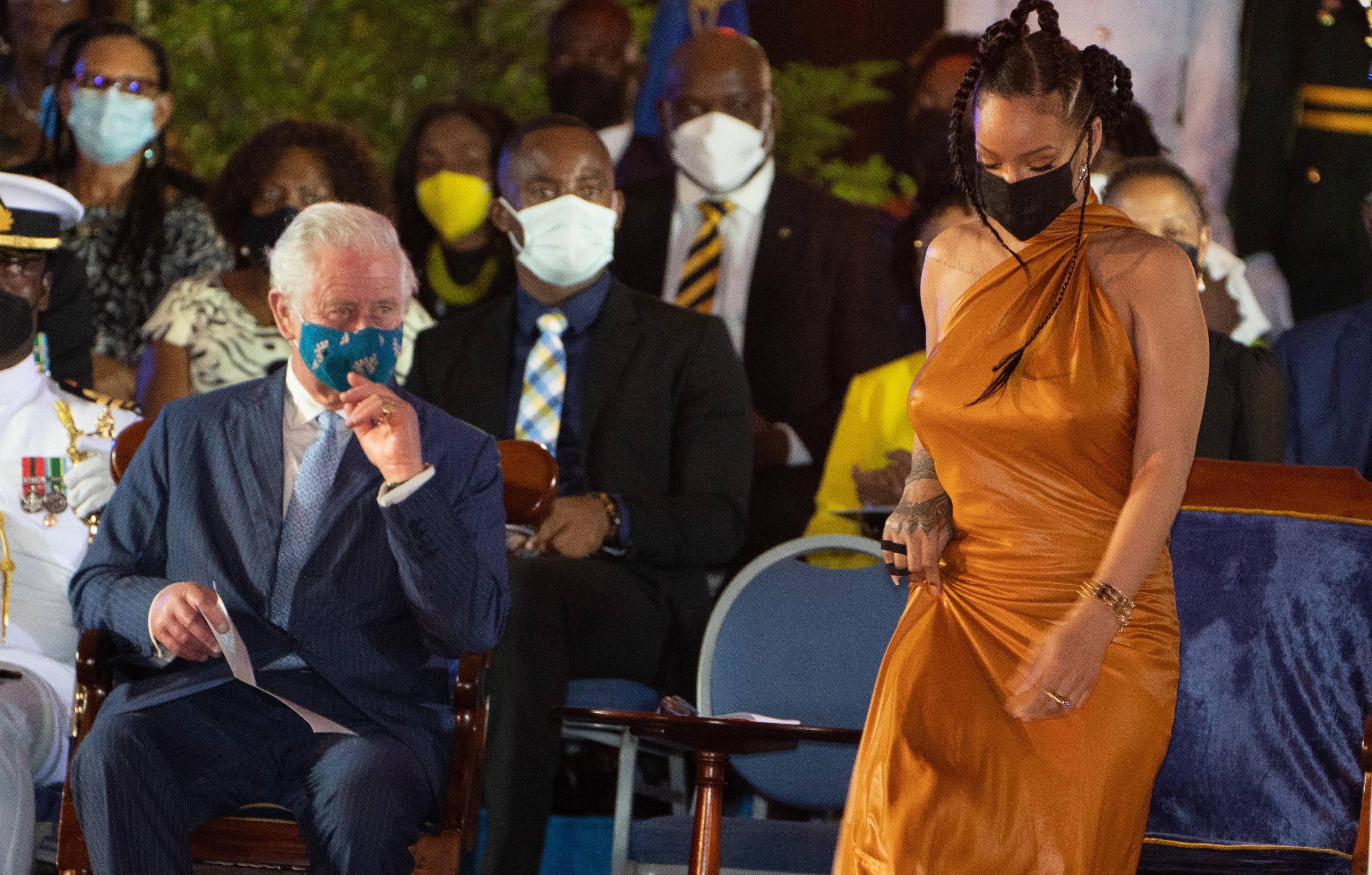 The singer was given the title National Hero of Barbados.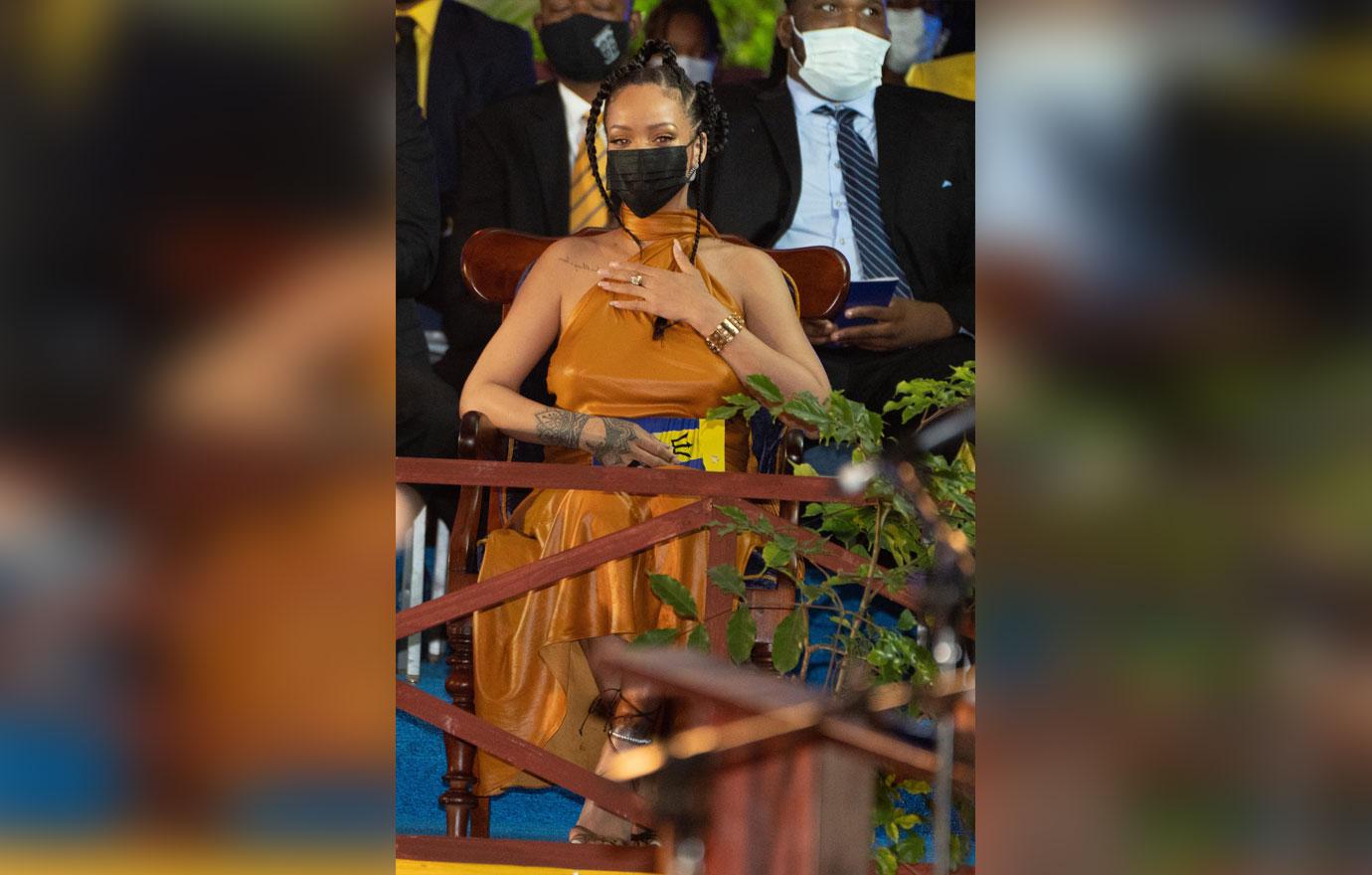 The brunette beauty looked touched as she watched the ceremony.
"On behalf of a grateful nation, but an even prouder people, we therefore present to you the designee for national hero of Barbados, Ambassador Robyn Rihanna Fenty," Prime Minister Mia Mottley said. "May you continue to shine like a diamond and bring honor to your nation by your works, by your actions and to do credit wherever you shall go."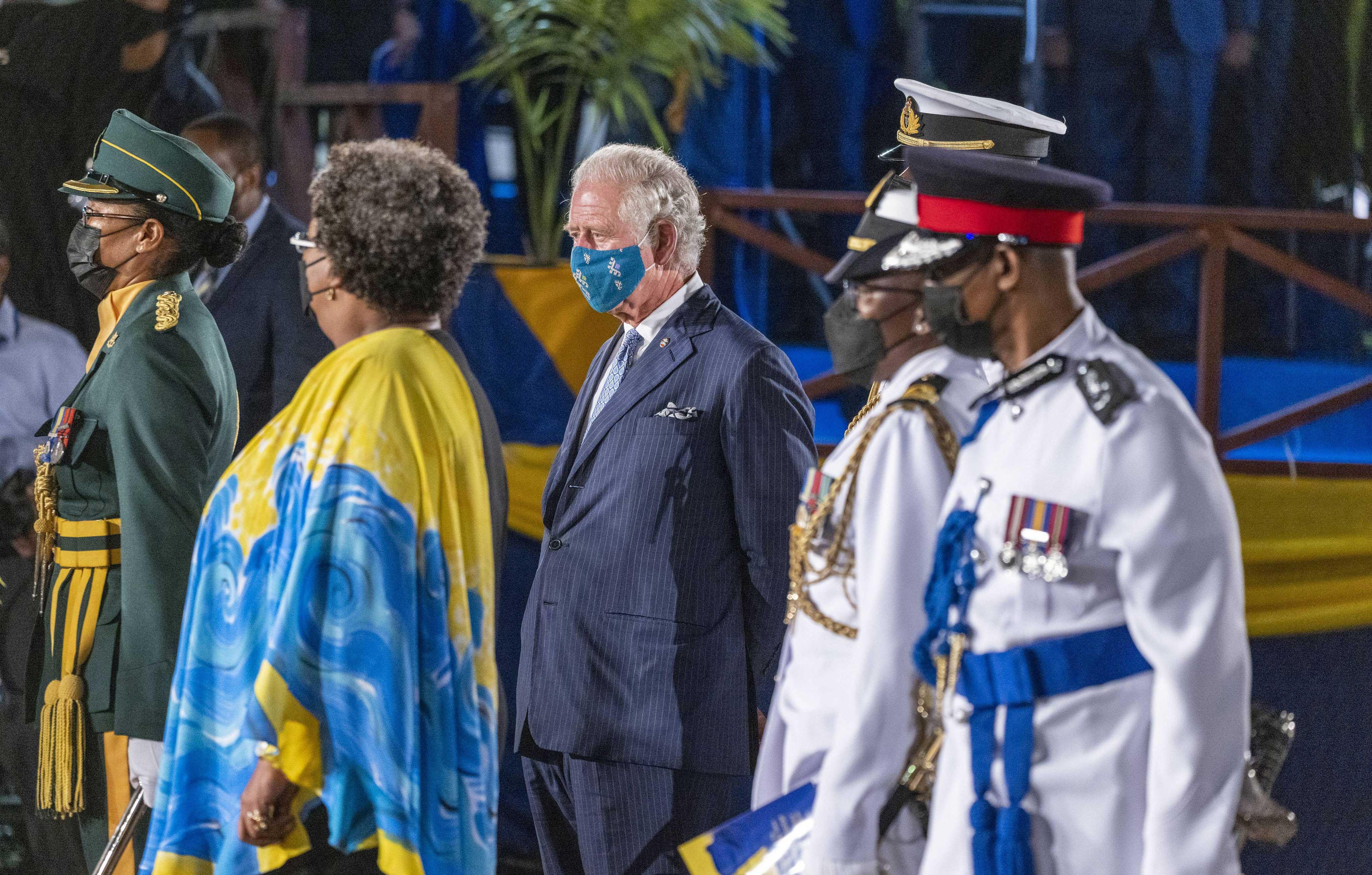 "During tonight's Presidential Inauguration Ceremony in Bridgetown, The Prince of Wales highlighted the close relationship between Barbados and the UK," a message from Clarence House's Instagram page read. "The event included cultural performances, a march past and a mounted Guard of Honour, which escorted HRH to Heroes Square. The Royal Standard was lowered before Dame Sandra Mason was sworn in as the first President of Barbados and the Presidential Standard was raised. During a special presentation,The Prince of Wales received the The Order of Freedom of Barbados — the country's highest-ranking honour. HRH also met singer and businesswoman Rihanna, who received the honour of National Hero."