Prince Andrew & Prince Harry Will Be Denied Queen's Platinum Jubilee Medals: Report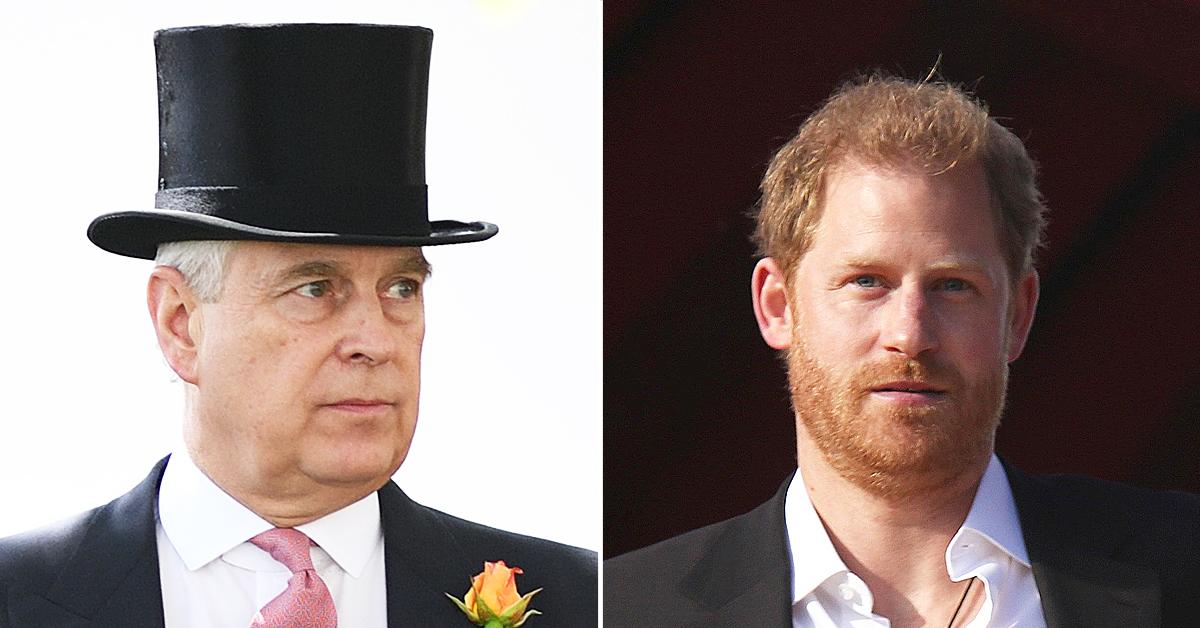 Another loss for Prince Andrew and Prince Harry. Since the two have been stripped of their titles — Andrew's HRH title was revoked after it was revealed he will be going to court and face his accuser Virginia Roberts, who is suing him for allegedly raping her when she was 17 years old, and Harry lost his when he moved to the U.S. — they are no longer eligible for the Queen's Platinum Jubilee medals, which will be handed out on February 6, The Sun reported.
Article continues below advertisement
Harry and Andrew held positions in the military, which makes them able to get the award, but since they no longer have their titles and military honors, they are being treated as veterans.
Article continues below advertisement
According to the Mail, a palace source claimed the two Dukes may also lose their Counsellors of State status, which are "the four adults next in succession (provided they have reached the age of 21)," the royal family's website reads.
"It is a genuine problem that the Palace is looking to address," a source said. "Can you imagine the Duke of York having to sign official documents, for example, because the Prince of Wales and the Duke of Cambridge were both abroad, and the Queen became ill? It's not an exaggeration to say it could put the monarchy in jeopardy."
Article continues below advertisement
Last week, a U.S. judge ruled that Andrew would go to trial later this year, and going forward, his future looks bleak.
Article continues below advertisement
"He won't be at the Jubilee, he is going to disappear from sight," a source told Vanity Fair of the current situation. "He knows that he cannot further tarnish the Queen's reputation, and that is very much the view of the family. The way they plan to deal with this is to remove Andrew from official royal life and public view. This has been the queen's decision, but it is supported by other senior family members."