Andy Out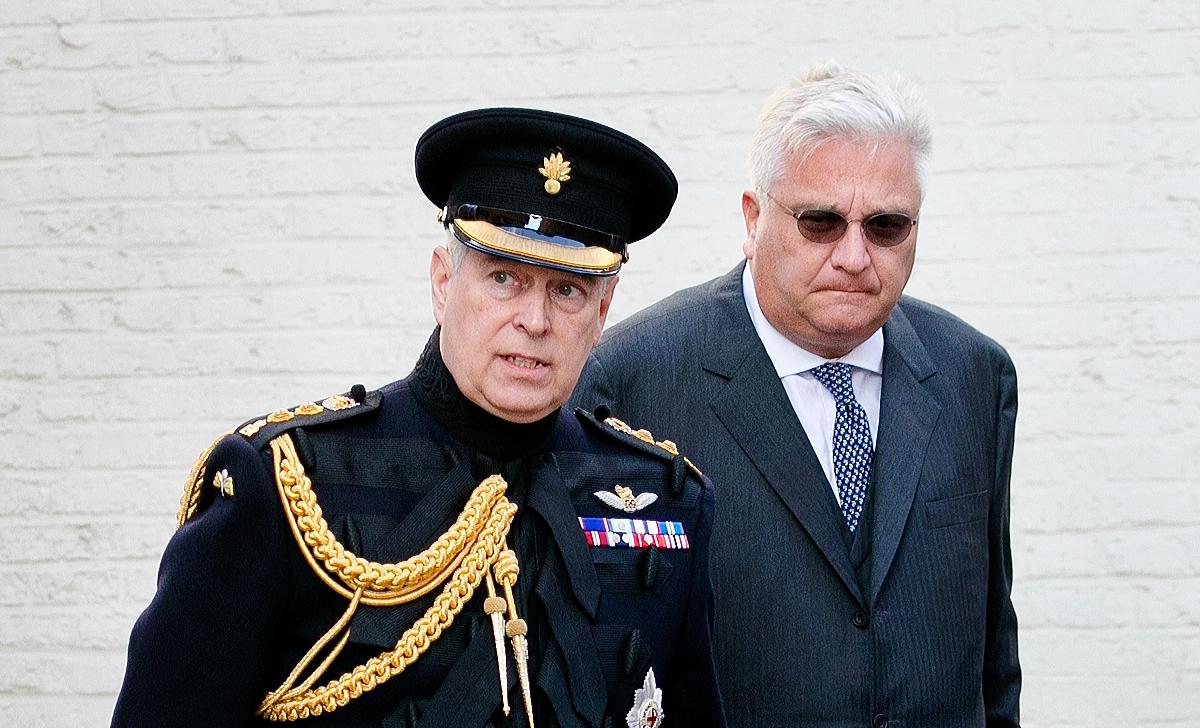 In recent weeks, I've become convinced Prince Andrew thinks he can make a comeback to royal duties.
After Prince Philip's death, he gave TV interviews touchingly calling his father the "grandfather of the nation."
And he has spent increasing amounts of time privately with the Queen, supporting her in her hour of need.
Article continues below advertisement
Even ex-wife Fergie — who still lives with Andrew at Royal Lodge near Windsor Castle — has been getting closer to HM, regularly walking their dogs together.
A royal insider told me: "Andrew has always been the Queen's favourite son and she has tended to turn a blind eye to his indiscretions.
"He has always been there for her and because he lives just up the road he sees her more than Charles, Anne or Edward.
"He was forced off the stage by his friendship with Jeffrey Epstein and his car crash TV interview, but he now thinks he can make a comeback.
"He is hoping that he can appear in public with the Queen and salvage some of his reputation."
However, it seems Andrew might be out of touch with his charities and organisations.
Article continues below advertisement
It's emerged he's quietly been removed from 47 patronages out of a total of 136 listed on the Buckingham Palace website.
Many thought it was "no longer appropriate" to continue their associations with him, and others wanted someone "better suited" to their aims and values.
Charities working with children have understandably found it untenable to have a patron who was a close friend of a convicted sex offender.
Article continues below advertisement
When the Duke, 61, announced in November 2019 that he was "stepping back from public duties for the foreseeable future" following the furore over his disastrous Newsnight interview with the BBC's Emily Maitlis, some charities dropped him immediately.
They included the Royal National Institute for the Deaf, the Golf Foundation, the Children's Foundation, the Outward Bound Trust and the British Science Association.
Many have since done the same after a lack of clarity from Andrew's office about his future.
With the trial of Andrew's friend and Epstein's close pal Ghislaine Maxwell looming in the U.S., the Duke may have to wait a long time to clear his name.
And by the time he does, there may not be many patronages left for him to take up!