Poet Koo Supports Meghan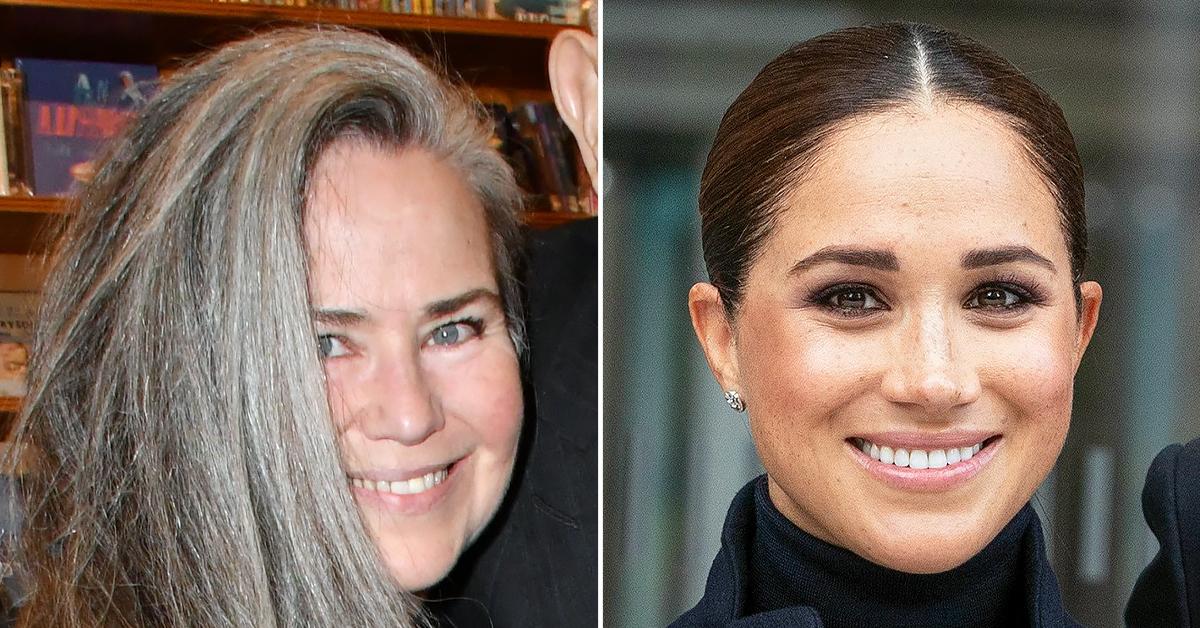 In May I told how Prince Andrew's ex-girlfriend, American actress turned photographer Koo Stark, was at last thinking of writing her memoirs.
Possibly as a publicity stunt before any book deal, the 65 year-old has now penned a poem which appears to lend support to fellow American Meghan Markle.
Article continues below advertisement
At a London show of her snaps, the contents were revealed: "The Duchess was right to put up a fight to save the good name of her Prince; they have now shut the gate to contemplate and pray for the reversal of fate."
Explaining the poem Koo said: "My show is about celebrity, and I started to think about mental health and celebrity and it didn't come out as a speech but as an angry ditty."
For years Koo refused to give interviews and turned down book deals, her loathing of the press bordering on an obsession.
New-York born, she was a 24 year-old actress when she met and fell in love with "Randy Andy" — then a dashing naval officer aged 21.
Friends say their romance was the real thing, and the Queen approved of Koo, finding her charming and intelligent.
Article continues below advertisement
Their passionate relationship was interrupted while Andrew fought in the 1982 Falklands War as a helicopter pilot, returning to England a hero, but Koo was waiting for him in Buckingham Palace to resume where they left off.
However, when the press revealed that Koo had once appeared topless in a semi-erotic "art-house" film called Emily, the partnership was doomed.
Article continues below advertisement
At the exhibition Koo went on: "Girls come up to me and say your life must be wonderful because you are famous, but I have to say it has not been that wonderful for me."
Fancy a bit more from the poem?
"The love of your life may throw a spotlight on your intimate details … God damnit.
"Diana, she dared to show that she cared and was hurt by the slings and the arrows.
"They gave no respite in spite of her fright and hounded her day and night.
"So my advice to you dear, just to be clear, is avoid all the glitz and the glamour.
Article continues below advertisement
"It's not what it seems, it will ruin your dreams, there's no way of running away from the clamor."
Probably best to stick with the photography!