Pippa Middleton & Her Mom Were Concerned About Having Meghan Markle At Her 2017 Wedding, Author Claims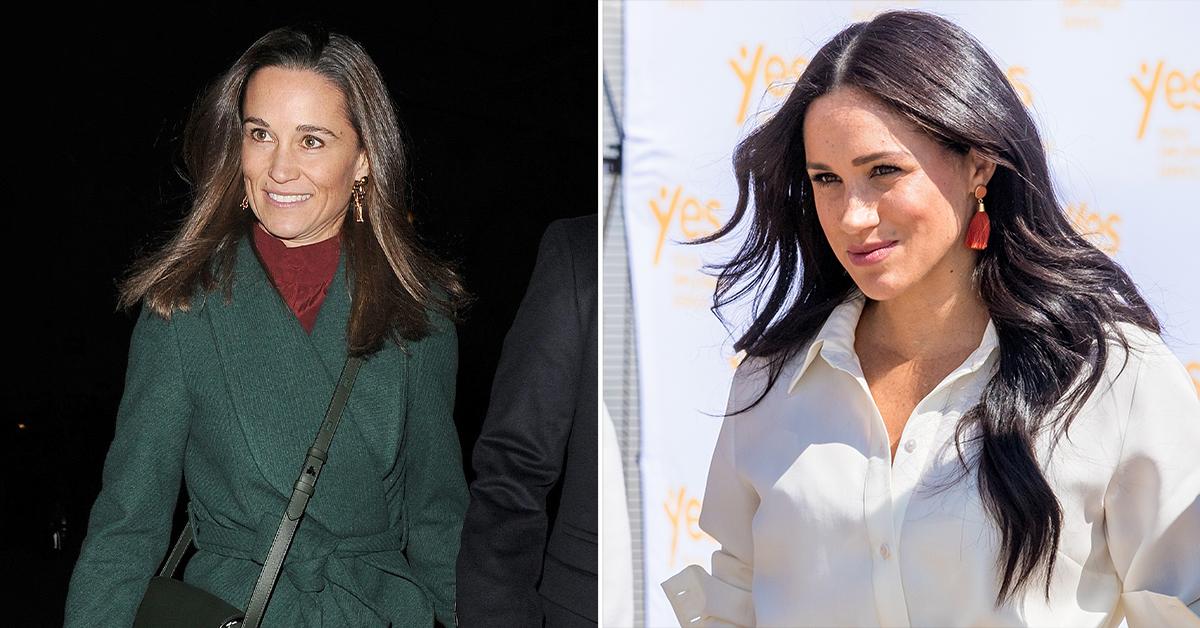 When Pippa Middleton got married to James Matthew in 2017, she had a tough decision to make — should she invite Meghan Markle to the festivities?
Meghan and Prince Harry's relationship had just been made public, and fans wanted to see them out and about.
Article continues below advertisement
On the day of the wedding, a headline appeared in the news, which compared Pippa and Meghan's butts, and so the former realized it was best for her not to attend.
"Harry and Meghan agreed that she couldn't possibly turn up at the church, only fifty metres away from a specially arranged media pen, after such a crass cover story," authors Omid Scobie and Carolyn Durand wrote in Finding Freedom. "If they worried their arrival might create a media circus despite taking every precaution, now they had no doubt that it would."
"Meghan's church outfit and Philip Treacy hat would have to be worn another time," they added.
Article continues below advertisement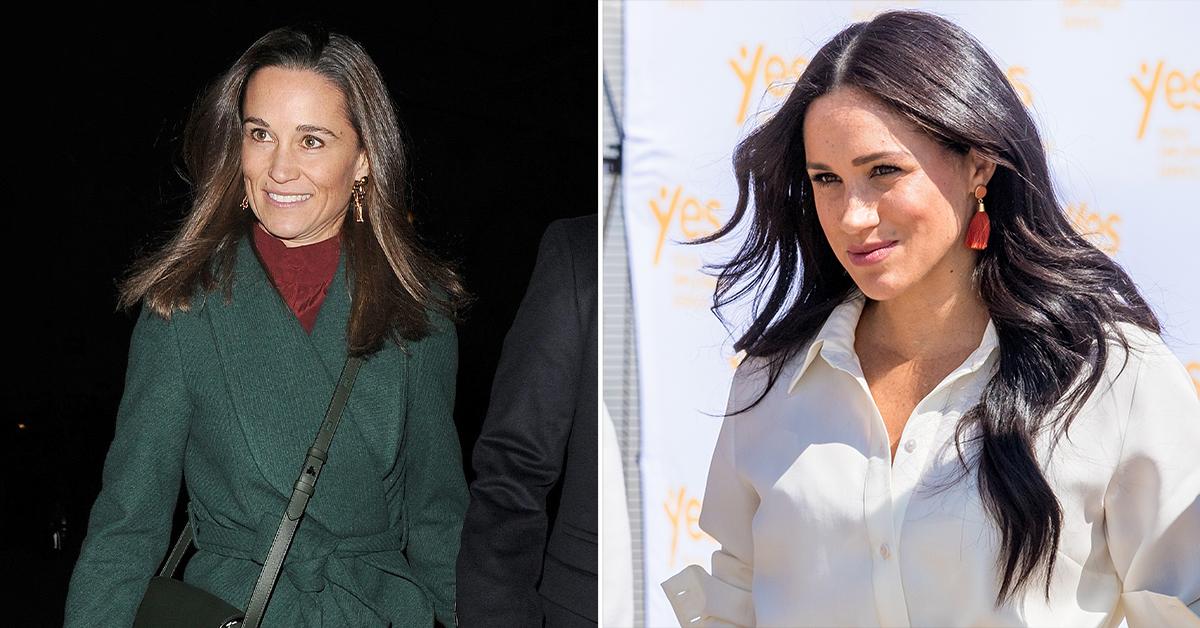 While Harry was at the church, Meghan waited at another guests's Airbnb, where she got ready for the evening activities. When she and the prince went to the Middleton's house for the celebrations, the two couldn't even sit near one another.
"Sitting together in the custom glass marquee that has been erected on the eighteen-acre property should have been a fun night for the couple, but, per Pippa's request, no couples sat together," the authors wrote.
Article continues below advertisement
Meghan and Harry met in 2016, and they were able to keep their relationship under wraps for quite some time. But eventually, people found out about their romance.
"They especially didn't feel like spending Halloween weekend in hiding, as there was much to celebrate," Omid Scobie and Carolyn Durand wrote in Finding Freedom. "Some four months into their relationship, they were madly in love and eager to take part in the fun of one of their favorite holidays. The evening of October 29, with Harry in town, the couple decided to go to a big costume party being thrown at Soho House in Toronto."
"A cocktail or so into the party, they were both feeling relaxed, absorbing the Halloween spirit," the authors said. "It was possibly the perfect night out — until they received a call from one of Harry's aides at Kensington Palace. It wasn't good news."